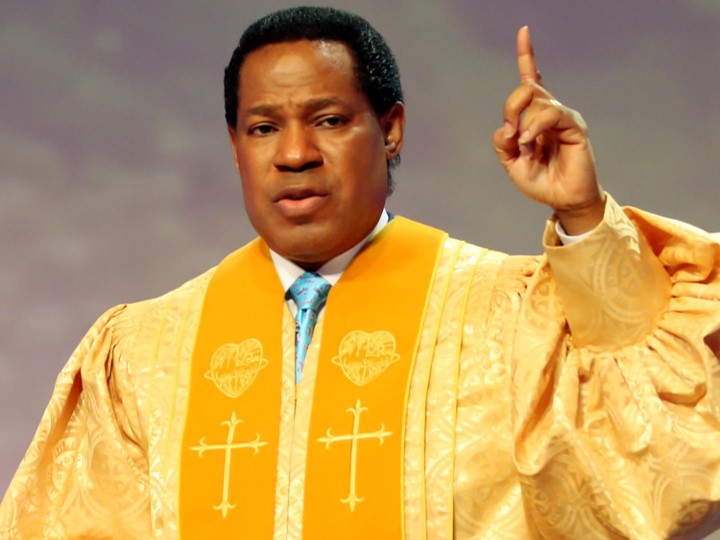 Rhapsody of Realities TeeVo
Sunday, July 29 , 2018
Pastor Chris Oyakhilome,
BECAUSE OF YOU!
(Be The Symbol Of God's Blessings To Others) BE THE SYMBOL OF GOD'S BLESSINGS TO OTHERS
TO THE BIBLE
Genesis 39:3-4 MSG
"His master recognized that God was with him, saw that God was working for good in everything he did. He became very fond of Joseph and made him his personal aide. He put him in charge of all his personal affairs, turning everything over to him. From that moment on, God blessed the home of the Egyptian–all because of Joseph. The blessing of God spread over everything he owned…."
LET'S TALK
He was Potiphar's slave, but Joseph was a prosperous young man. When you read from the first verse of Genesis 39, you'll see that Potiphar recognised that the Lord was with Joseph and that all he did prospered. So he put him in charge of his entire household and everything he had; and God blessed him for Joseph's sake (Genesis 39:1-5).
The purpose God called and chose you for is so that through you He can show forth His manifold wisdom, and demonstrate His excellence to your world. He wants to prove His extraordinary greatness in your life. Deuteronomy 28:13 says of you, "You'll be the head and not the tail; you'll be above only and not beneath" (Paraphrased). Being the head doesn't necessarily mean becoming the CEO of a global organisation; it means being blessed and becoming a blessing to others.
Determine today to live up to your calling as God's symbol of blessings to your world. Let others take notice that because of you, favour, increase, and progress have come into their lives.
GO DEEPER
Genesis 12:2
And I will make of thee a great nation, and I will bless thee, and make thy name great; and thou shalt be a blessing:
PRAY
Dear Father, I thank you for blessing me and making me a blessing. I'm a carrier and distributor of your blessing and grace to my world. Through me, you show forth your manifold wisdom and demonstrate your excellent greatness. My family, school, neighbourhood, city, and nation are all blessed for my sake, in Jesus' Name. Amen.
DAILY BIBLE READING
ONE YEAR
Romans 4, Psalms 45-48
TWO YEAR
Luke 11:45-54, Judges 4
ACT
Jacob, like Joseph had the same story. While working for Laban his uncle, the latter acknowledged and said: "…I have learned by experience that the LORD has blessed me for your sake" (Genesis 30:27). Let this be your testimony today and always.