BIBLE SCRIPTURES TRAINING IN GOD
Jonah 2:8
8 They that observe lying vanities forsake their own mercy.
Proverbs 22:13
13 The slothful man saith, There is a lion without, I shall be slain in the streets.
Philippians 3:12-14
12 Not as though I had already attained, either were already perfect: but I follow after, if that I may apprehend that for which also I am apprehended of Christ Jesus.
13 Brethren, I count not myself to have apprehended: but this one thing I do, forgetting those things which are behind, and reaching forth unto those things which are before,
14 I press toward the mark for the prize of the high calling of God in Christ Jesus.
Proverbs 3:5-6
5 Trust in the LORD with all thine heart; and lean not unto thine own understanding.
6 In all thy ways acknowledge him, and he shall direct thy paths.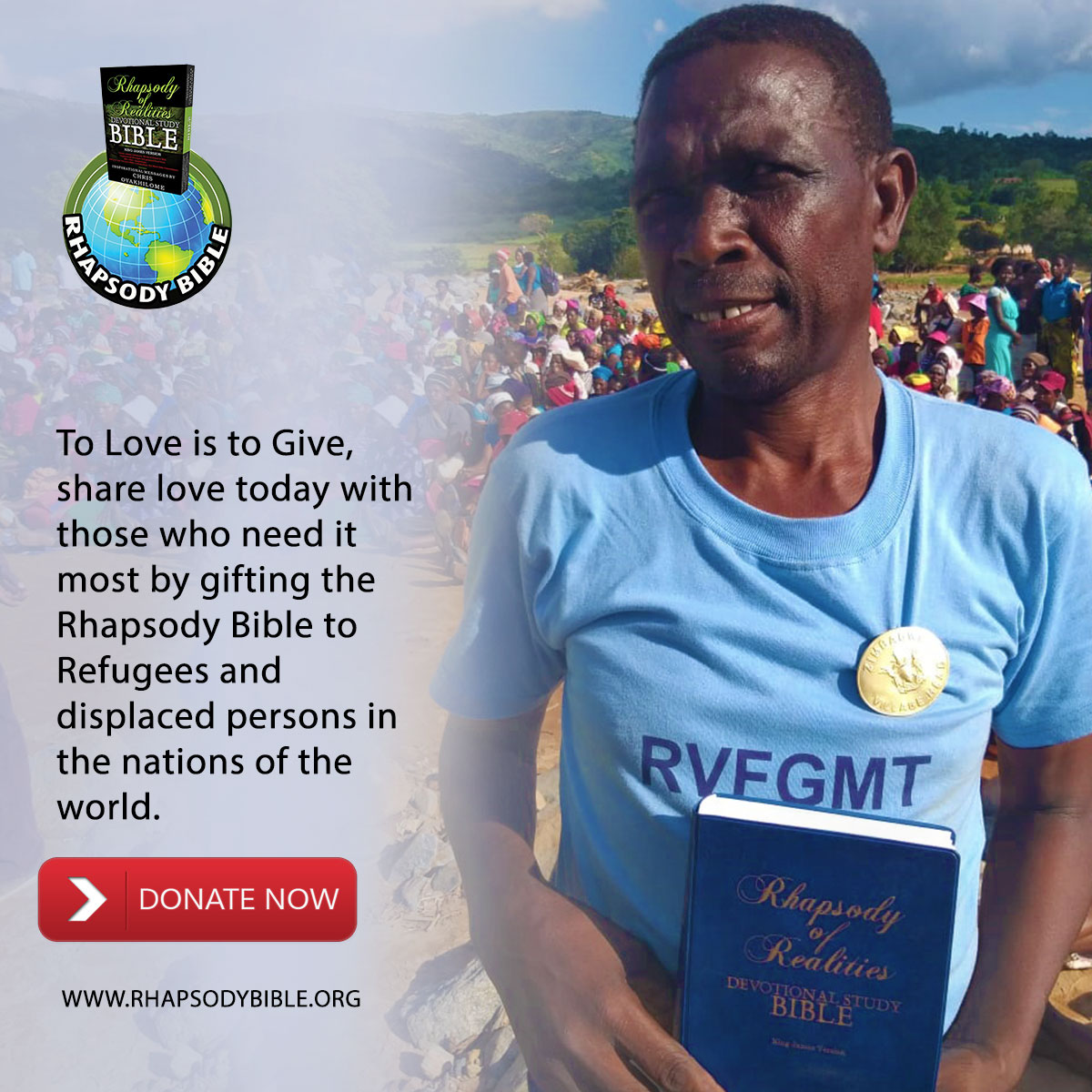 John 2:5-11
5His mother saith unto the servants, Whatsoever he saith unto you, do it.
6And there were set there six waterpots of stone, after the manner of the purifying of the Jews, containing two or three firkins apiece.
7Jesus saith unto them, Fill the waterpots with water. And they filled them up to the brim.
8And he saith unto them, Draw out now, and bear unto the governor of the feast. And they bare it.
9When the ruler of the feast had tasted the water that was made wine, and knew not whence it was: (but the servants which drew the water knew;) the governor of the feast called the bridegroom,
10And saith unto him, Every man at the beginning doth set forth good wine; and when men have well drunk, then that which is worse: but thou hast kept the good wine until now.
11This beginning of miracles did Jesus in Cana of Galilee, and manifested forth his glory; and his disciples believed on him.
Jude 1:20
20But ye, beloved, building up yourselves on your most holy faith, praying in the Holy Ghost,
Acts 20:20-27
20And how I kept back nothing that was profitable unto you, but have shewed you, and have taught you publicly, and from house to house,
21Testifying both to the Jews, and also to the Greeks, repentance toward God, and faith toward our Lord Jesus Christ.
22And now, behold, I go bound in the spirit unto Jerusalem, not knowing the things that shall befall me there:
23Save that the Holy Ghost witnesseth in every city, saying that bonds and afflictions abide me.
24But none of these things move me, neither count I my life dear unto myself, so that I might finish my course with joy, and the ministry, which I have received of the Lord Jesus, to testify the gospel of the grace of God.
25And now, behold, I know that ye all, among whom I have gone preaching the kingdom of God, shall see my face no more.
26Wherefore I take you to record this day, that I am pure from the blood of all men.
27For I have not shunned to declare unto you all the counsel of God.
1 Peter 5:5-6
5Likewise, ye younger, submit yourselves unto the elder. Yea, all of you be subject one to another, and be clothed with humility: for God resisteth the proud, and giveth grace to the humble.
6Humble yourselves therefore under the mighty hand of God, that he may exalt you in due time:
Acts 2:42-46
42And they continued stedfastly in the apostles' doctrine and fellowship, and in breaking of bread, and in prayers.
43And fear came upon every soul: and many wonders and signs were done by the apostles.
44And all that believed were together, and had all things common;
45And sold their possessions and goods, and parted them to all men, as every man had need.
46And they, continuing daily with one accord in the temple, and breaking bread from house to house, did eat their meat with gladness and singleness of heart,
Ephesians 6:4
4 And, ye fathers, provoke not your children to wrath: but bring them up in the nurture and admonition of the Lord.
Proverbs 8:12
12 I wisdom dwell with prudence, and find out knowledge of witty inventions.
Matthew 25:21
21His lord said unto him, Well done, thou good and faithful servant: thou hast been faithful over a few things, I will make thee ruler over many things: enter thou into the joy of thy lord.
John 5:41-44
41I receive not honour from men.
42But I know you, that ye have not the love of God in you.
43I am come in my Father's name, and ye receive me not: if another shall come in his own name, him ye will receive.
44How can ye believe, which receive honour one of another, and seek not the honour that cometh from God only?
Romans 2:29
29But he is a Jew, which is one inwardly; and circumcision is that of the heart, in the spirit, and not in the letter; whose praise is not of men, but of God.
Psalm 109:30
30I will greatly praise the LORD with my mouth; yea, I will praise him among the multitude.
Proverbs 4:7
7Wisdom is the principal thing; therefore get wisdom: and with all thy getting get understanding.
1 Corinthians 3:19
19For the wisdom of this world is foolishness with God. For it is written, He taketh the wise in their own craftiness.
1 Chronicles 22:13
 13Then shalt thou prosper, if thou takest heed to fulfil the statutes and judgments which the LORD charged Moses with concerning Israel: be strong, and of good courage; dread not, nor be dismayed.
Malachi 1:6-8
6 A son honoureth his father, and a servant his master: if then I be a father, where is mine honour? and if I be a master, where is my fear? saith the LORD of hosts unto you, O priests, that despise my name. And ye say, Wherein have we despised thy name?
7 Ye offer polluted bread upon mine altar; and ye say, Wherein have we polluted thee? In that ye say, The table of the LORD is contemptible.
8 And if ye offer the blind for sacrifice, is it not evil? and if ye offer the lame and sick, is it not evil? offer it now unto thy governor; will he be pleased with thee, or accept thy person? saith the LORD of hosts.
Romans 12:1-2
1 I beseech you therefore, brethren, by the mercies of God, that ye present your bodies a living sacrifice, holy, acceptable unto God, which is your reasonable service.
2 And be not conformed to this world: but be ye transformed by the renewing of your mind, that ye may prove what is that good, and acceptable, and perfect, will of God.
2 Corinthians 9:7
7 Every man according as he purposeth in his heart, so let him give; not grudgingly, or of necessity: for God loveth a cheerful giver.
2 Timothy 3:15
15 And that from a child thou hast known the holy scriptures, which are able to make thee wise unto salvation through faith which is in Christ Jesus.
1 Samuel 1:20-28
20 Wherefore it came to pass, when the time was come about after Hannah had conceived, that she bare a son, and called his name Samuel, saying, Because I have asked him of the LORD.
21 And the man Elkanah, and all his house, went up to offer unto the LORD the yearly sacrifice, and his vow.
22 But Hannah went not up; for she said unto her husband, I will not go up until the child be weaned, and then I will bring him, that he may appear before the LORD, and there abide for ever.
23 And Elkanah her husband said unto her, Do what seemeth thee good; tarry until thou have weaned him; only the LORD establish his word. So the woman abode, and gave her son suck until she weaned him.
24 And when she had weaned him, she took him up with her, with three bullocks, and one ephah of flour, and a bottle of wine, and brought him unto the house of the LORD in Shiloh: and the child was young.
25 And they slew a bullock, and brought the child to Eli.
26 And she said, Oh my lord, as thy soul liveth, my lord, I am the woman that stood by thee here, praying unto the LORD.
27 For this child I prayed; and the LORD hath given me my petition which I asked of him:
28 Therefore also I have lent him to the LORD; as long as he liveth he shall be lent to the LORD. And he worshipped the LORD there.
1 Samuel 2:26
26 And the child Samuel grew on, and was in favour both with the LORD, and also with men.
Psalm 71:17-18
17 O God, thou hast taught me from my youth: and hitherto have I declared thy wondrous works.
18 Now also when I am old and grey headed, O God, forsake me not; until I have shewed thy strength unto this generation, and thy power to everyone that is to come.
Psalm 119:102
102 I have not departed from thy judgments: for thou hast taught me.
Romans 12:11 (Amplified Bible)
11Never lag in zeal and in earnest endeavor; be aglow and burning with the Spirit, serving the Lord.
Luke 14:16
16 Then said he unto him, A certain man made a great supper, and bade many:
Luke 14:18
18 And they all with one consent began to make excuse. The first said unto him, I have bought a piece of ground, and I must needs go and see it: I pray thee have me excused.
Exodus 4:11
11 And the Lord said unto him, Who hath made man's mouth? or who maketh the dumb, or deaf, or the seeing, or the blind? have not I the Lord?
James 1:22
22 But be ye doers of the word, and not hearers only, deceiving your own selves.
Luke 5:6-7
6 And when they had this done, they inclosed a great multitude of fishes: and their net brake.
7 And they beckoned unto their partners, which were in the other ship, that they should come and help them. And they came, and filled both the ships, so that they began to sink.
John 9:39
39 And Jesus said, For judgment I am come into this world, that they which see not might see; and that they which see might be made blind.
Luke 5:5
5 And Simon answering said unto him, Master, we have toiled all the night, and have taken nothing: nevertheless at thy word I will let down the net.
Leviticus 6:12-13
12 And the fire upon the altar shall be burning in it; it shall not be put out: and the priest shall burn wood on it every morning, and lay the burnt offering in order upon it; and he shall burn thereon the fat of the peace offerings.
13 The fire shall ever be burning upon the altar; it shall never go out.
1 Corinthians 4:1
4 Let a man so account of us, as of the ministers of Christ, and stewards of the mysteries of God.
Acts 20:26
26 Wherefore I take you to record this day, that I am pure from the blood of all men.
Hebrews 13:17
17 Obey them that have the rule over you, and submit yourselves: for they watch for your souls, as they that must give account, that they may do it with joy, and not with grief: for that is unprofitable for you.
1 Thessalonians 5:12-13
12 And we beseech you, brethren, to know them which labour among you, and are over you in the Lord, and admonish you;
13 And to esteem them very highly in love for their work's sake. And be at peace among yourselves.
Job 36:10
10 He openeth also their ear to discipline, and commandeth that they return from iniquity.
2 Thessalonians 3:14-15
14 And if any man obey not our word by this epistle, note that man, and have no company with him, that he may be ashamed.
15 Yet count him not as an enemy, but admonish him as a brother.
Proverbs 22:6
6 Train up a child in the way he should go: and when he is old, he will not depart from it.
John 20:24
24 But Thomas, one of the twelve, called Didymus, was not with them when Jesus came.
Matthew 28:10
10 Then said Jesus unto them, Be not afraid: go tell my brethren that they go into Galilee, and there shall they see me.
Luke 12:42-43
42 And the Lord said, Who then is that faithful and wise steward, whom his lord shall make ruler over his household, to give them their portion of meat in due season?
43 Blessed is that servant, whom his lord when he cometh shall find so doing.
1 Corinthians 4:2
2 Moreover it is required in stewards, that a man be found faithful.
1 Timothy 1:12
12 And I thank Christ Jesus our Lord, who hath enabled me, for that he counted me faithful, putting me into the ministry;
Psalm 34:1
34 I will bless the Lord at all times: his praise shall continually be in my mouth.
John 12:42-43
42 Nevertheless among the chief rulers also many believed on him; but because of the Pharisees they did not confess him, lest they should be put out of the synagogue:
43 For they loved the praise of men more than the praise of God.
Proverbs 3:13
13 Happy is the man that findeth wisdom, and the man that getteth understanding.
Hebrews 11:10
10 For he looked for a city which hath foundations, whose builder and maker is God.
Daniel 11:32
32 And such as do wickedly against the covenant shall he corrupt by flatteries: but the people that do know their God shall be strong, and do exploits.
Genesis 4:3-5
3 And in process of time it came to pass, that Cain brought of the fruit of the ground an offering unto the Lord.
4 And Abel, he also brought of the firstlings of his flock and of the fat thereof. And the Lord had respect unto Abel and to his offering:
5 But unto Cain and to his offering he had not respect. And Cain was very wroth, and his countenance fell.
Hebrews 9:22
22 And almost all things are by the law purged with blood; and without shedding of blood is no remission.
Genesis 4:7
7 If thou doest well, shalt thou not be accepted? and if thou doest not well, sin lieth at the door. And unto thee shall be his desire, and thou shalt rule over him.
Romans 7:9
9 For I was alive without the law once: but when the commandment came, sin revived, and I died.
Psalm 66:10
10 For thou, O God, hast proved us: thou hast tried us, as silver is tried.
2 Timothy 1:6 Amplified Bible (AMP)
6 That is why I would remind you to stir up (rekindle the embers of, fan the flame of, and keep burning) the [gracious] gift of God, [the inner fire] that is in you by means of the laying on of my hands [with those of the elders at your ordination].
2 Peter 2:6-8 Amplified Bible (AMP)
6 And He condemned to ruin and extinction the cities of Sodom and Gomorrah, reducing them to ashes [and thus] set them forth as an example to those who would be ungodly;
7 And He rescued righteous Lot, greatly worn out and distressed by the wanton ways of the ungodly and lawless
8 For that just man, living [there] among them, tortured his righteous soul every day with what he saw and heard of [their] unlawful and wicked deeds
Luke 5:5 New Living Translation (NLT)
5 "Master," Simon replied, "we worked hard all last night and didn't catch a thing. But if you say so, I'll let the nets down again."
Luke 12:47-48
47 And that servant, which knew his lord's will, and prepared not himself, neither did according to his will, shall be beaten with many stripes.
48 But he that knew not, and did commit things worthy of stripes, shall be beaten with few stripes. For unto whomsoever much is given, of him shall be much required: and to whom men have committed much, of him they will ask the more.
Philippians 2:13
13 For it is God which worketh in you both to will and to do of his good pleasure.