The Holy Spirit Is God's Gift To You
Rhapsody Of Realities TeeVo
Pastor Chris
Saturday, September 4th, 2021
WHAT A GIFT HE IS!
(The Holy Spirit Is God's Gift To You)
TO THE BIBLE: Acts 5:32
"We are witnesses of these things, as well as the Holy Ghost, which God has given to those who obey Him."
LET'S TALK
When it comes to receiving the Holy Spirit, many people misunderstand the Scriptures, for example, in Luke 11:13, Jesus said: "If then, wicked as you are, you know how to give good things to your children, how much more will the Heavenly Father give the Holy Ghost to those who ask "Jesus was not speaking to Christians here. He was speaking to those who were under the Old Covenant.
Anyone who could have received the Holy Ghost by asking; but unfortunately most never got It because they didn't ask. Jesus said, ask and it will be given to you (Luke 11: 9). However, after the New Testament takes effect from the resurrection of Jesus Christ, the Word does not ask anyone to ask for the Holy Spirit. What he told us is how the apostles ministered in the Spirit to people; they "… prayed for them, that they may receive the Holy Ghost" (Acts 8:15); and some received Him without prayer (Acts 10: 44-46).
There is no point in asking for the Holy Spirit because He is one of the cardinal gifts of God – for all men. Just by obeying His call to believe the gospel, anyone can receive It. He says in Acts
2:17: "In the last days, God says, I will pour out my Spirit on every person …" (NIV). Note that He did not say, "I will pour out my Spirit on all Christians, but on all PERSONS." It is the blessing of the Father that has come today! God wants you to walk in the fullness of the Spirit and may you live righteously and victoriously in today's world.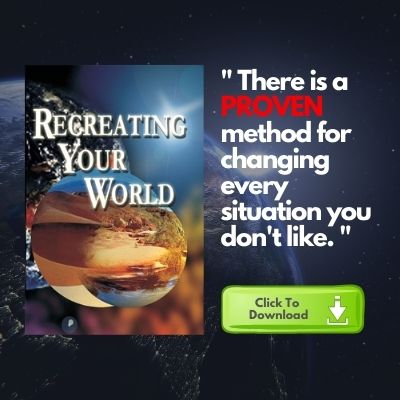 Click Here To Download Recreating Your World By Pastor Chris Oyakhilome
If you have not received the Holy Spirit since you were born again, Galatians 3:14 says "let us receive by faith the Spirit that had been promised. " Just say, "In the Name of Jesus Christ, I open my heart, and I receive the Holy Spirit." Then, by faith, just receive Him as you received Christ. While you thank Him, you will be filled with the Holy Spirit, and you will speak in tongues or you will prophesy. Glory to God!
With the New ROR Mobile App V3.0, be at par with the WORD always!😊
Click https://bit.ly/30XG30w To Download Today From Your App Store and Google Play Store
Download, Subscribe & Share
Go Deeper
Acts 19: 6-7;
John 6:63 AMPC; Joel 2: 28-29
Speak
I live an extraordinary life of excellence and the supernatural because I am filled with the Holy Spirit who leads me and directs my steps in victory, glory, dominion and power. He blesses the world through me, because He made me a giver of life and a fountain of blessings. Glory!
WE'RE STILL LIVE NOW ❗ ❗ ❗ RHAPSODY ONLINE PRAYER CONFERENCE (ROPC) 2021
LIVE UPDATE….CLICK TO JOIN: https://bit.ly/ROPCwithPastorChris
DON'T BE TOLD!
Daily Bible Reading
A YEAR
2 Corinthians 2: 5-3: 1-6, Proverbs 14-15
TWO YEARS
1 Thessalonians 4: 9-18, Jeremiah 22
Act
Study and meditate on Acts 5:32, Hebrews 5: 9, and Romans 2: 8. Also spend enough time communing with the Holy Spirit today.