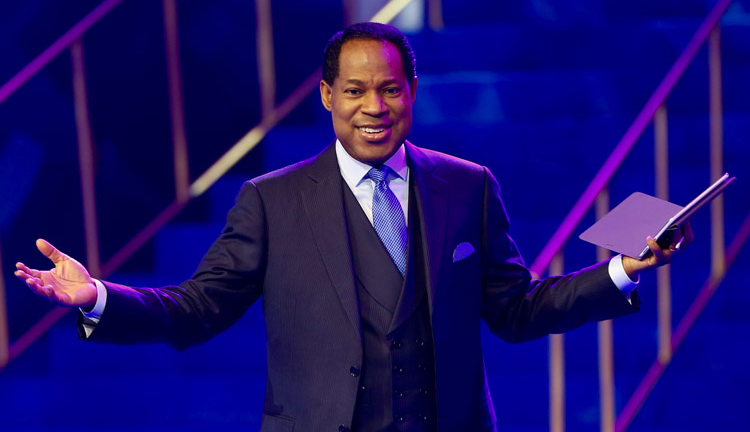 RHAPSODY OF REALITIES DAILY DEVOTIONAL
THE LIFE AND NATURE OF GOD .
Friday, September 22nd,2017
Pastor Chris Oyakhilome
For the wages of sin is death; but the gift of God is eternal life through Jesus Christ our Lord (Romans 6:23).*
Eternal life is the life and nature of God. It's the transcendent life, which we have in Christ Jesus. He gave His life for us, so we could live and walk in His righteousness, glory, and grace.
But until a man is born again, he can't have eternal life, no matter how much he tries. There're people who are struggling to please God; they're struggling to live right, but don't know how to go about it. You can't live right until you have first received the life and nature of God into your spirit.
True Christianity is fellowship with the divine; having your human life supplanted by the life and nature of God. Until you have His life in you, you can't live it. The Lord Jesus, addressing Nicodemus, a ruler of the Jews, said, Except a man be born of water and of the Spirit, he cannot enter into the kingdom of God.
That which is born of the flesh is flesh; and that which is born of the Spirit is spirit. Marvel not that I said unto thee, Ye must be born again"(John 3:5-7). To be born again is to have the Christ-life imparted to your spirit, such that you come alive to God; you're awakened to the fatherhood of God, and He takes up His abode in the quarters of your heart.
Learn more : The Gift of Fellowship
This isn't something you struggle to attain; it happens the instant you're born again: the life and nature of God is imparted to your spirit to enable you live right and produce fruits of righteousness. Your life becomes the manifestation of God's goodness, glory, grace, and love when you have and are conscious of His life and nature in you.
Learn more : We bear fruits of Righteousness.
PRAYER
*Precious Father, I thank you for your great love for me, which you demonstrated in sending Jesus Christ to die for me. I affirm that Jesus Christ is the Lord of my life, and His life and nature have been imparted to my spirit. I'm awakened to the fatherhood of God, and I express the righteousness of God in my world, in Jesus' Name. Amen.
FURTHER STUDY: *||* 1 John 5:11-13 And this is the record, that God hath given to us eternal life, and this life is in his Son. 12 He that hath the Son hath life; [and] he that hath not the Son of God hath not life. 13 These things have I written unto you that believe on the name of the Son of God; that ye may know that ye have eternal life, and that ye may believe on the name of the Son of God. ||
*|| 2 Corinthians 5:21 For he hath made him [to be] sin for us, who knew no sin; that we might be made the righteousness of God in him. ||
DAILY SCRIPTURE READING
1-Year Bible Reading Plan: Galatians 6:1-18,
Isaiah 9-10
2-Year Bible Reading Plan: Luke 24:13-27,
2 Samuel 17-18
KINDLY DOWNLOAD FAITH PROCLAMATIONS VOLUME 1 BY PASTOR CHRIS
KINDLY DOWNLOAD THE HEALING SCHOOL MAGAZINE SEPTEMBER 2017 EDITION
TO DOWNLOAD THE VOLUME 2 OF FAITH PROCLAMATIONS BY PASTOR CHRIS REGISTER HERE.