(All Of God's Wealth Is Yours To Enjoy!)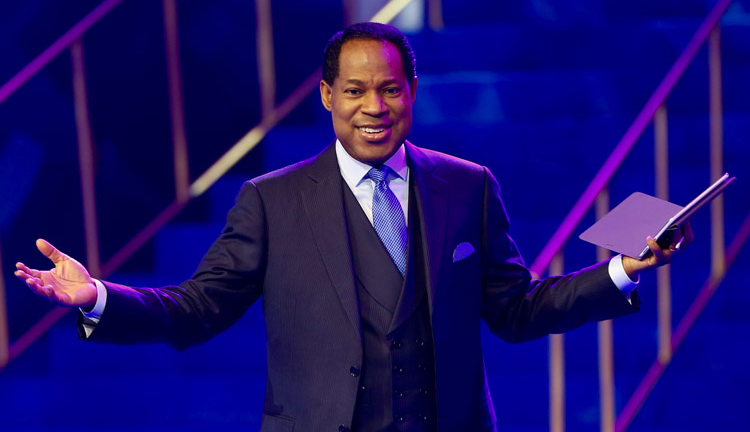 TO THE BIBLE: Psalm 24:1 GNB
"The world and all that is in it belong to the LORD; the earth and all who live on it are his."
LET'S TALK
The wealth and riches of this world belong to God, and the good news is that everything that belongs to Him belong to you too, because you're His heir. Galatians 3:29 says, "If you belong to Christ, then you are Abraham's seed, and heirs according to the promise." You're Abraham seed and you've got access to all of God's vast treasures and resources in the earth.
The Lord also said through Prophet Isaiah, "I will give you the treasures of darkness, riches stored in secret places, so that you may know that I am the LORD…" (Isaiah 45:3 NIV). He's made this a reality for you today, because the Bible declares that all things are yours now (1 Corinthians 3:21). All you have to do is believe His Word and say, "The treasures and hidden riches of secret places have been delivered to me."
Long before you came on the scene, God planned a wonderful future for you and deposited great reserves of treasure in this world for you. The Bible describes them as "…the unending (boundless, fathomless, incalculable, and exhaustless) riches of Christ [wealth which no human being could have searched out]" (Ephesians 3:8 AMPC). Recognise today that you're wealthy and the heir of the sovereign God. Prosperity is your birthright; you're rich, so enjoy it!
Go Deeper
Romans 8:16-17, Galatians 3:26-29, Philippians 4:19
Pray
Father, thank you for opening my eyes to see my place of inheritance in Christ Jesus, where I prosper and all my needs are met! Thank you for making me your heir, and bringing me into wealth and riches, in Jesus' Name. Amen.
Daily Bible Reading
ONE YEAR
Matthew 16:13-17:1-13, Exodus 6-7
TWO YEAR
Matthew 9:14-26, Genesis 24
Act
Declare what you've got in Christ. You can say this: "I'm a rich child of a rich God and all things are mine. I'm a joint-heir with Christ and a possessor of all things."
My Notes
________________________
________________________
Share your thoughts on today's article on the TeeVo Review section, go to www.teevotogo.org