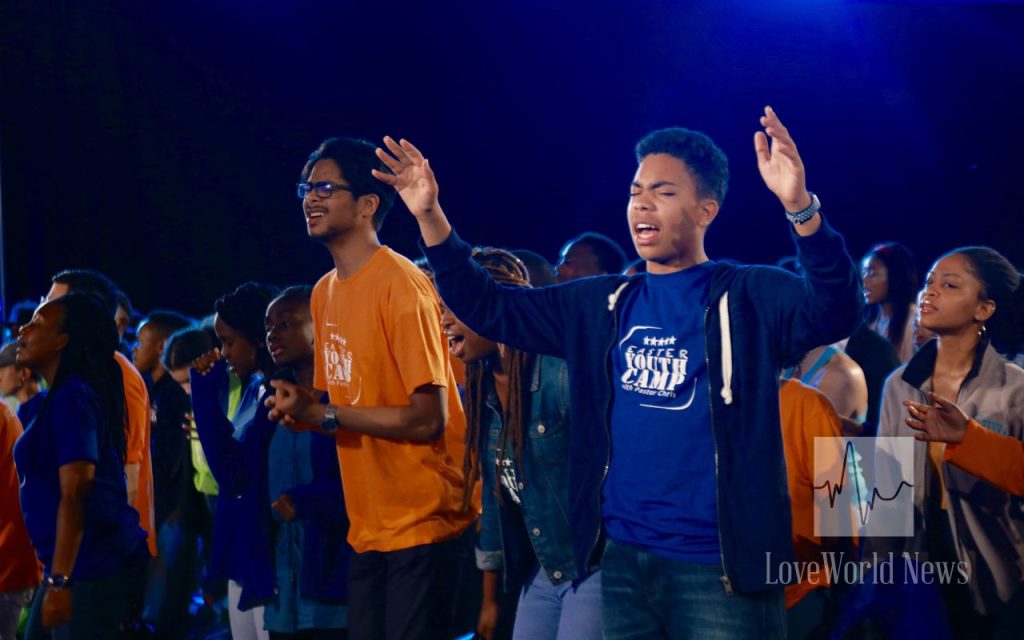 Rhapsody of Realities TeeVo
Tuesday, July 31 , 2018
Pastor Chris
HE'S YOUR REFUGE!
(You're Preserved And Protected By Faith)
TO THE BIBLE
Hebrews 11:7 CEV
"Because Noah had faith, he was warned about something that had not yet happened. He obeyed and built a boat that saved him and his family. In this way the people of the world were judged, and Noah was given the blessings that come to everyone who pleases God."
LET'S TALK
Faith is the ability to see and walk in the reality of what is unknown to the physical senses. When the Lord directed Noah to build an ark, he wasn't dissuaded by the boos and hecklings of others around him. While the people were still doubtful of the possibility of the earth being destroyed by a flood, Noah, by faith, saw what the human senses couldn't comprehend. He faithfully built the ark and did according as God instructed him (Genesis 7:2-3).
Noah's act of obedience and faith in the Lord preserved him, his family, and every animal that went into the ark with him. The same flood that swept away the people that doubted and disobeyed God's instruction lifted the ark, preserving Noah and his family; because he faithfully obeyed God.
That ark is symbolic of Christ. To be in Christ is to be in God's secret place of rest and protection. Psalm 91:1-2 says, "Live under the protection of God Most High and stay in the shadow of God All-Powerful. Then you will say to the LORD, "You are my fortress, my place of safety; you are my God, and I trust you"" (CEV). Make Christ your refuge. It doesn't matter what social, financial or health floods are sweeping people away today, faithfully trust in the Lord and give Him reverence in all that concerns you. Once you're in Him, you have nothing to fear, because you're in safety.
GO DEEPER
1 Peter 3:20
Which sometime were disobedient, when once the longsuffering of God waited in the days of Noah, while the ark was a preparing, wherein few, that is, eight souls were saved by water.
:21 The like figure whereunto even baptism doth also now save us (not the putting away of the filth of the flesh, but the answer of a good conscience toward God,) by the resurrection of Jesus Christ:
SPEAK
I dwell in Christ, in the secret place of the Most High, and under the shadow of the Almighty. He's my Refuge and my Fortress, in whom I confidently trust! I have no fears, because He's my safe haven!
DAILY BIBLE READING
ONE YEAR
Romans 5:12-21, Psalms 52-55
TWO YEAR
Luke 12:13-21, Judges 6
ACT
Meditate on Psalm 91:1-16.