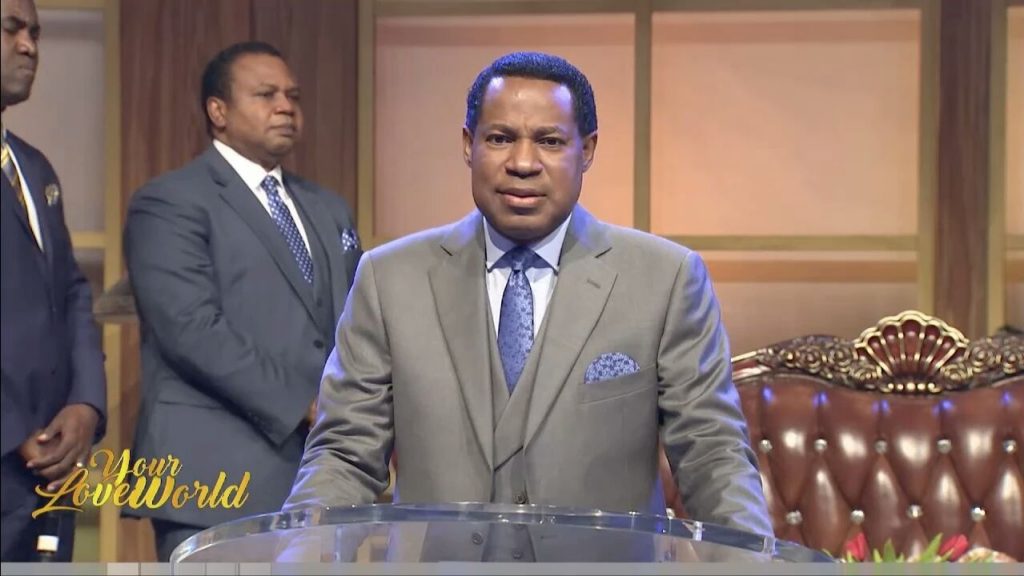 Rhapsody of Realities TeeVo
Tuesday, November 20th , 2018
Pastor Chris
YOU'RE ONE OF A KIND
(Believe In What God Has Made You)
TO THE BIBLE
1 Peter 2:9 AMPC
"But you are a chosen race, a royal priesthood, a dedicated nation, [God's] own purchased, special people, that you may set forth the wonderful deeds and display the virtues and perfections of Him Who called you out of darkness into His marvelous light."
LET'S TALK
I want you to contemplate for a moment on your peculiar attributes and heritage in Christ. The Bible says you're God's workmanship, His handiwork – crafted for excellence. You've been furnished with everything you need to live the victorious life and be an extraordinary success. There's no reason why you should look down on yourself, or try to be someone else. God loves you so greatly and He's happy to have you.
You're already blessed! All you need do is keep sowing the right seeds into your life by speaking what God has proclaimed about you in His Word. Receive His thoughts into you first by brooding on the Word; then vocalise it. Build your confidence on the basis of who you are in Christ.
You see, God is already convinced about your invincibility in the face of any challenge. He knows that nothing is impossible with you. He's placed you over and above sickness, disease, poverty, failure and death. No weapon fashioned against you shall prosper (Isaiah54:17). But you must believe also in these truths and function accordingly, so you can become all that He wants you to be.
GO DEEPER
Ephesians 2:10
For we are his workmanship, created in Christ Jesus unto good works, which God hath before ordained that we should walk in them.
Mark 4:14
The sower soweth the word.
PRAY
Dear Father, I thank you for revealing to me through your Word how special you've made me; I'm glad to discover my uniqueness in Christ. I yield myself to you, Lord, to accomplish your divine will and purpose for my life, in Jesus' Name, Amen.
DAILY BIBLE READING
ONE YEAR
James 3:14-4:1-12, Jeremiah 41-43
TWO YEAR
John 13:12-20, 1 Chronicles 20
ACT
Make bold declarations about yourself based on Ephesians 2:10 (AMPC): "For we are God's [own] handiwork (His workmanship), recreated in Christ Jesus, [born anew] that we may do those good works which God predestined (planned beforehand) for us [taking paths which He prepared ahead of time], that we should walk in them [living the good life which He prearranged and made ready for us to live]."