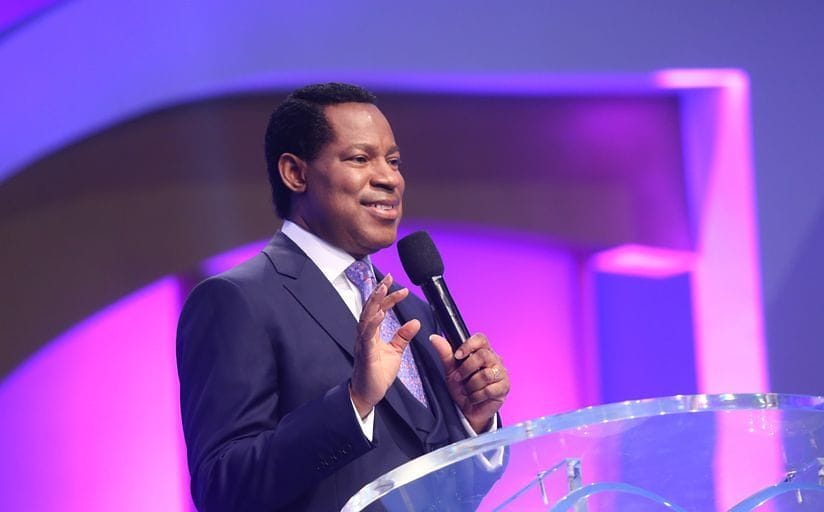 Rhapsody of Realities TeeVo ;
Pastor Chris Oyakhilome DSc., DD ;
YOUR NEW HEARTBEAT ;
(You're Kept Alive By God's Spirit) ;
TO THE BIBLE Romans 8:11
"But if the Spirit of Him who raised Jesus from the dead dwells in you, He who raised Christ from the dead will also give life to your mortal bodies through His Spirit who dwells in you."
LET'S TALK➡
God gave birth to you by His Word and through His Spirit. That means you're not an ordinary person. The human life you received from your parents has been replaced, supplanted, by the divine life of Christ. Often, I tell people that Christianity is more than what you fill out as a religion in a legal document; it's a vital experience; there's a true life from Christ in you. The natural man (the person who's not born again) lives by blood, but a Christian lives by the Holy Spirit.
No wonder Jesus, referring to the new creation, said, "…if they drink anything deadly, it will by no means hurt them…" (Mark 16:18). The blood that's flowing through your veins isn't what's keeping you alive. "What then is the importance of the blood?" you may ask. Well, the blood testifies of your humanity. Leviticus 17:11 says, "For the life of the flesh is in the blood…." Hence, the redemption of man was by the shedding of blood. However, in the New Testament, the life of your flesh is no longer your blood but the Spirit (read our opening verse again). There's no sickness or disease strong enough to ravage your body.
Sickness and disease attack the blood, and destroy the body but your life isn't dependent on blood but on God's Word and Spirit: "But as many as received Him, to them He gave the right to become children of God, to those who believe in His name: who were born, not of blood, nor of the will of the flesh, nor of the will of man, but of God" (John 1:12-13). Have this consciousness. It doesn't matter the symptoms that may try to fasten themselves on your body, you're kept alive and healthy by the Holy Spirit.
GO DEEPER
2 Corinthians 5:17
Therefore, if anyone is in Christ, he is a new creation; old things have passed away; behold, all things have become new.
1 Corinthians 15:22
For as in Adam all die, even so in Christ all shall be made alive.
SPEAK🗣
I'm a new creation in Christ, with the life and nature of God at work in my spirit! My entire being is inundated by the divine life that flows in every fibre of my being, every cell of my blood, and every bone of my body. I live over and above sickness, the devil, and the rudiments of this world, in Jesus' Name. Amen.
KINDLY JOIN THE CHRISTIAN DEVOTIONAL WHATSAPP GROUP
DAILY BIBLE READING
ONE YEAR
John 1:19-51, 2 Samuel 18-19
TWO YEAR
1 Corinthians 3:10-23, Psalm 149-150
Act▶
Tell someone about the new life in Christ and show them how to receive it from Romans 10:9-10.