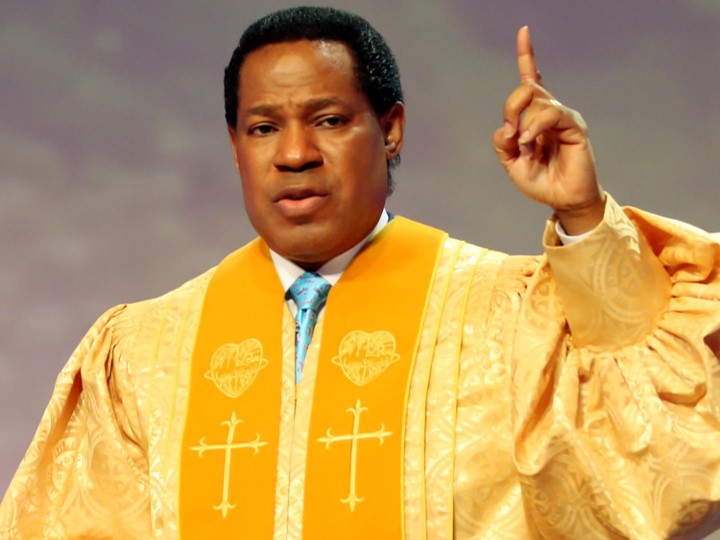 Rhapsody Of Realities TeeVo Devotional
Wednesday, March 7th , 2018
Pastor Chris Oyakhilome
ETERNITY IS WITHIN YOU
YOU'RE FULL OF INFINITE POSSIBILITIES
TO THE BIBLE: Ecclesiastes 3:11 AMPC "He has made everything beautiful in its time. He also has planted eternity in men's hearts and minds…."
LET'S TALK
There's no limit to the extent, reach and capacity of the human spirit. God has set eternity in the hearts of men so they may have extraordinary amplitude of vision, contemplation and conception. Back in the Old Testament, the Lord said to Joshua: "Every place that the sole of your foot will tread upon I have given you, as I said to Moses" (Joshua 1:3). However, in the New Testament, you don't need to "tread" on the land to possess it. From where you are, you can take possession from your spirit through your faith-filled words.
All the blessings you require in life are inside you. The change you desire must start from within you. You must become a possessor from the inside first. Whatever you haven't taken a hold of in the spirit will elude you in the physical. So today, what do you want? Is it a new phone or laptop? Or maybe you'd like a change of wardrobe, or you need tuition money? You've got to see these things first from within. If you don't have them inside you, they'll never manifest on the outside.
God's Word brings you a picture of your desires, a picture of possibilities. When you see those pictures, it's important you apprehend them by faith. Faith is the substance of things hoped for; that hope is the picture of your desire. When you accept, confess and endorse the reality of what you've seen, it becomes established. There's no limit to what you can possess from within.
In Genesis 13:15, the Lord said to Abram (later called Abraham), "For all the land which you see I give to you and your descendants forever." By faith, Abraham took possession of the whole world from his spirit. God has prepared great blessings for you, but to enjoy them you've got to see with your spirit and take possession of them from inside first.
GO DEEPER
2 Corinthians 3:17-18
Now the Lord is the Spirit; and where the Spirit of the Lord is, there is liberty. But we all, with unveiled face, beholding as in a mirror the glory of the Lord, are being transformed into the same image from glory to glory, just as by the Spirit of the Lord.
2 Corinthians 4:18
While we do not look at the things which are seen, but at the things which are not seen. For the things which are seen are temporary, but the things which are not seen are eternal.
PRAY
Dear Father, I thank you for enlightening me to know and understand the greatness of your power at work in me! Thank you for all of the blessings that are mine in Christ Jesus; I recognise and take a hold of them by faith in Jesus' Name. Amen.
DAILY BIBLE READING
ONE YEAR
Mark 12:18-44, Numbers 20-21
TWO YEAR
Matthew 21:1-11, Exodus 16
ACT
Declare faith-filled words to your body, family, and neighbourhood today.