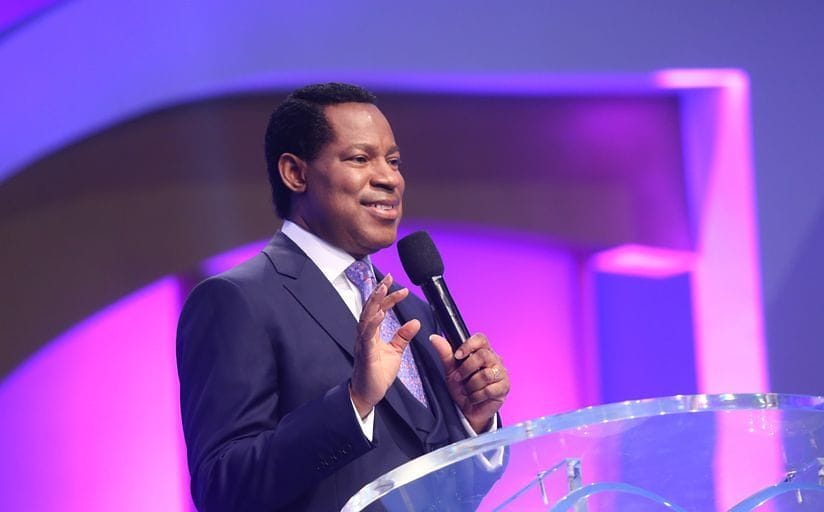 Monday, January 21, 2019,
Rhapsody of Realities –TeeVo,
Pastor Chris Oyakhilome,
SPIRITUAL ELEMENTS,
(Your Words Will Decide The Extent Of Your Success),
TO THE BIBLE James 3:5-6 TLB
"So also the tongue is a small thing, but what enormous damage it can do. A great forest can be set on fire by one tiny spark. And the tongue is a flame of fire…."
LET'S TALK
Your tongue is so powerful! It's given to you by God to form words; words with which to control, create or recreate the circumstances of your life. James 3:6 says the tongue is a fire; the power for any change that you desire is in your tongue. Jesus said you shall have what you say (Mark 11:23). If you speak confusing words, the result is that your life will be confusing, because you're giving confusing signals.
Some people say some terrible and ugly things without realising what they're doing to themselves. Statements such as "This thing just scares me," "My feet are killing me," or "Little poor ol' me" will produce for the speaker exactly what they say! Death and life are in the power of the tongue (Proverbs 18:21). You may say, "But I'm only joking," but it makes no difference.
Words are spiritual elements. They don't die. That's why Jesus said, "…I say to you that for every idle word men may speak, they will give account of it in the day of judgment" (Matthew 12:36). One day, all your words will be shown to you by God, as to what they built, what they created, the image of your life and the circumstances of your life created by your words.
The most important thing in your life is your words. Your words will decide the quality of your life on earth. Your words will decide your relationship with God, your relationship with human beings, and where you go eternally: heaven or hell. No one else can determine the quality of your life. It's all going to come from your words. Your tongue is your rudder; use it to chart your course for success and prosperity, and create your victorious path in life.
Go Deeper
Proverbs 13:3; Hebrews 10:23; Proverbs 15:4
Speak
My life is for the glory of God, shaped in the direction of God's perfect will! I reign and rule over circumstances as I chart my course in success and prosperity, and create my victorious path, with my wholesome tongue.
Daily Bible Reading
ONE YEAR
Matthew 14:13-36, Genesis 49-50
TWO YEAR
Acts 10:44-11:3, Job 13-14
Act
Study and meditate on Mark 11:23 and Proverbs 15:4.