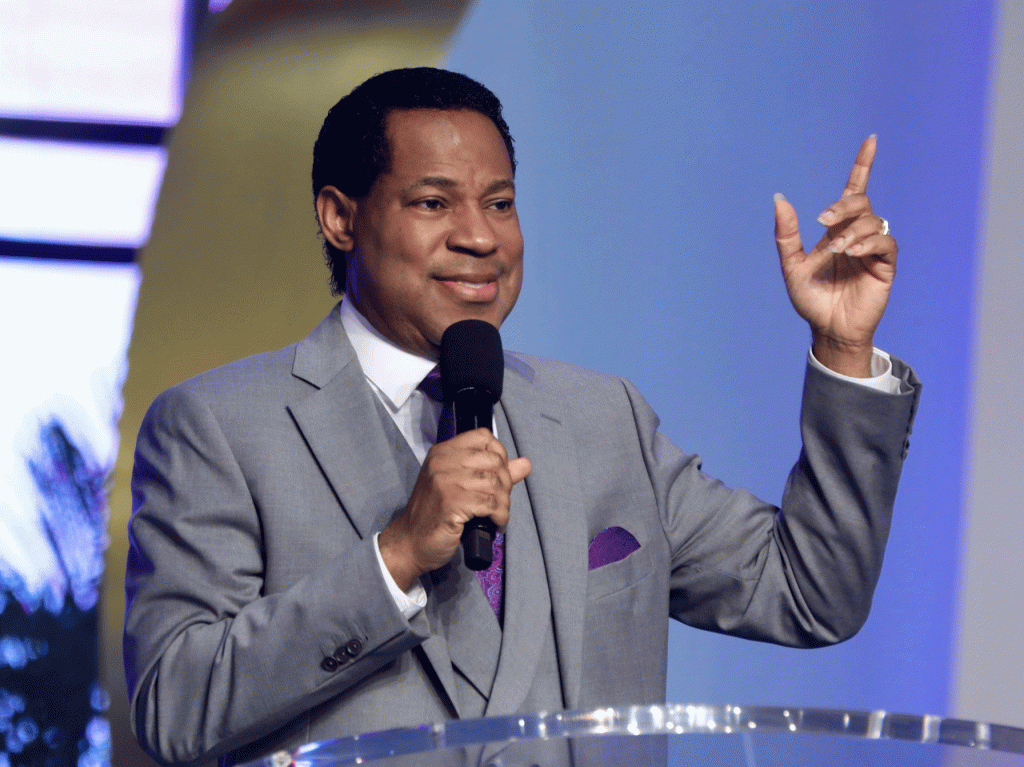 RHAPSODY OF REALITIES DAILY DEVOTIONAL
YOUR VICTORIOUS LIFE IN CHRIST .
Friday, October 12th , 2018
Pastor Chris
Now the just shall live by faith: but if any man draw back, my soul shall have no pleasure in him (Hebrews 10:38).
When the Bible says that you're more than a conqueror, it's an assurance of victory; you're a victor for life; you're absolutely indomitable. Nothing can hurt or affect you. That's what Jesus said: "If you drink any deadly thing, you'll not be hurt" (Mark 16:18). You can't be poisoned, because the life in you is divine. Nevertheless, the Christian who hasn't imbibed the Word and learnt to exercise his faith can be easily buffeted by the crises of life.
Imagine that a Christian only ate some food, not something deadly, yet he's so troubled by an "upset stomach"; in the light of what Jesus said, whatever you eat or drink should have no negative effect on you. Someone says, "I was bitten by an insect, that's why I got all these allergies." Those who suffer such things haven't learnt to put their faith to work; they're ignorant of their victorious life in Christ.
Recall the Apostle Paul's experience in Acts 28; a venomous snake bit him, but he didn't shriek in pain; rather, he simply shook it off into the fire without suffering any harm (Acts 28:5). The Bible says those watching were waiting for Paul to swell, fall down and die, as a result of the venom, but when that didn't happen, they concluded that Paul must be a god.
Truly, isn't that what the Word says we are? Psalm 82:6 says, _*"…Ye are gods; and all of you are children of the most High."*_ As one who's born again, you're divine; your life is no longer based on your blood. That's the reason you're not supposed to suffer any blood disease. Now that you're in Christ, the Word of God is the life of your flesh. The Holy Spirit energises your body, because your body is His living tabernacle.
Remember what He tells us in Romans 8:11: "But if the Spirit of him that raised up Jesus from the dead dwell in you, he that raised up Christ from the dead shall also quicken your mortal bodies by his Spirit that dwelleth in you." This happened the day the Holy Spirit took up His abode in you; He vitalised your body and has made it impregnable to sickness, disease and infirmity. Strengthen your faith with these realities and keep living the victorious life in Christ.
CONFESSION*
*My faith is strong and prevailing! I dominate the circumstances of life, living triumphantly through my meditation and confession of the Word. Hallelujah!
FURTHER STUDY:
Romans 4:19-20* And being not weak in faith, he considered not his own body now dead, when he was about an hundred years old, neither yet the deadness of Sarah's womb: 20 He staggered not at the promise of God through unbelief; but was strong in faith, giving glory to God;
Proverbs 24:10* [If] thou faint in the day of adversity, thy strength [is] small.
Romans 8:10 AMPC* But if Christ lives in you, [then although] your [natural] body is dead by reason of sin and guilt, the spirit is alive because of [the] righteousness [that He imputes to you].
DAILY SCRIPTURE READING
1-Year Bible Reading Plan=>
1 Thessalonians 1-2:1-16 & Isaiah 54-56
2-Year Bible Reading Plan=> Hebrews 5:1-14 & Ezekiel 5-6