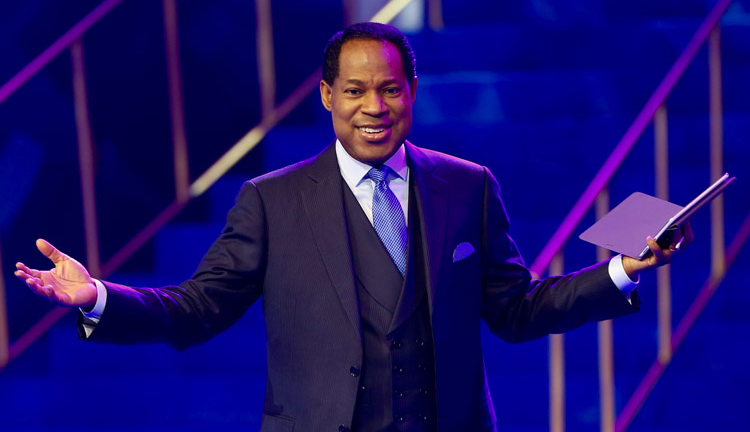 Rhapsody of Realities TeeVo
Friday, September 7
Pastor Chris
HONOUR YOUR FOLKS
(Your Parents And Guardians Deserve Your Respect)
TO THE BIBLE
Ephesians 6:1-3 CEV
"Children, you belong to the Lord, and you do the right thing when you obey your parents. The first commandment with a promise says, "Obey your father and your mother, and you will have a long and happy life.""
LET'S TALK
Isabella was invited to a late-night college party with her girlfriends. She prayed about it and then heard God's voice ask her, "Have you told your parents about this?" So she told them and they, however, objected saying it wasn't right for her. Though saddened about their reply, she obeyed and stayed at home that night. The next day, she got to hear that there was a fire outbreak at the venue of the party. Thank God she listened to her parents!
You see, God placed parents and guardians in the world for a reason, and He expects young people to pay them respect and honour. To "honour" means to "recognise, esteem or consider someone with great value." Thus, honouring your parents or guardians means you recognise their role and value their contributions in your life. You do this by greeting them properly, talking and listening to them respectfully. Don't be rude to them, and if you disagree with their point of view at any time, don't react in anger. Rather, express yourself with humility and thank them for their corrections.
For some, the ones who gave birth to them may not be the ones who brought them up. Still, you have to honour both of them: those who gave birth to you and those who brought you up. The Bible says your days will be long in the earth when you do so.
GO DEEPER
Exodus 20:12
Honour thy father and thy mother: that thy days may be long upon the land which the LORD thy God giveth thee.
Deuteronomy 5:16
Honour thy father and thy mother, as the LORD thy God hath commanded thee; that thy days may be prolonged, and that it may go well with thee, in the land which the LORD thy God giveth thee.
Mark 7:10
For Moses said, Honour thy father and thy mother; and, Whoso curseth father or mother, let him die the death:
Colossians 3:20
Children, obey your parents in all things: for this is well pleasing unto the Lord.
PRAY
Dear Father, I thank you for teaching me today to honour my parents and guardians. I make up my mind to always love, recognise and respect them at all times in all things, in Jesus' Name. Amen.
DAILY BIBLE READING
ONE YEAR
2 Corinthians 6:3-7:1, Proverbs 20-21
TWO YEAR
Luke 21:20-28, 1 Samuel 26
ACT
Take up some domestic responsibilities or chores at home; don't allow your parents do for themselves the things you ought to do for them.