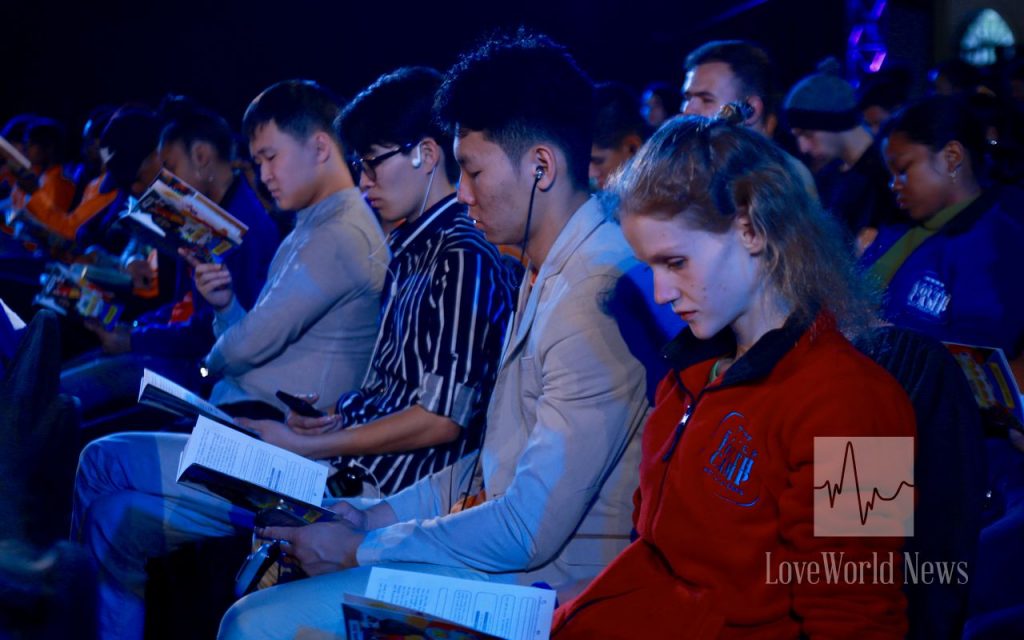 Rhapsody of Realities TeeVo
Saturday, September 29 , 2018
Pastor Chris
YOUR LIFE TO ENJOY
(Take Time To Enjoy Life's Simplicities)
TO THE BIBLE
1 Timothy 6:17 NIV
"Command those who are rich in this present world not to be arrogant nor to put their hope in wealth, which is so uncertain, but to put their hope in God, who richly provides us with everything for our enjoyment."
LET'S TALK
Some young people are so concerned about petty things that they miss out on the beautiful and simple things of life. They find it hard to enjoy themselves or their lives. Enjoying your life doesn't mean you taking a holiday overseas or going to the beach, with others around you running around and kicking sand in your face. There's more to enjoying life than just that, even though there's nothing wrong with that. You can take pleasure in everything you do. Relish your sleep, food, school work, family and friends—everything!
You can enjoy your every day with the Lord. When you wake up every morning, look into the mirror that you have and give yourself a big grin because you know you're loved of God. Treat yourself with respect and dignity throughout the day; like yourself and appreciate who you are. If you don't do so to yourself, nobody is going to.
Also, learn to enjoy and appreciate other people. God has wonderful people all over the world, and some of them live very close to you; enjoy their presence, their company and friendship. Some of them may not even be very friendly, but you can make them enjoyable. Make a conscious choice to enjoy your life. Enjoy everything you do as long as it's consistent with a godly life. God chose you for that; it's what Jesus died for, so enjoy your life!
GO DEEPER
2 Peter 1:3
According as his divine power hath given unto us all things that pertain unto life and godliness, through the knowledge of him that hath called us to glory and virtue:
:4 Whereby are given unto us exceeding great and precious promises: that by these ye might be partakers of the divine nature, having escaped the corruption that is in the world through lust.
PRAY
Dear Father, I thank you for giving me all things richly to enjoy. I'm exuberant with joy today, and gladness fills my heart as I contemplate the life of glory, dominion, abundant grace and peace you've given me in Christ, in Jesus' Name. Amen.
DAILY BIBLE READING
ONE YEAR
Ephesians 5:3-21, Isaiah 3-5
TWO YEAR
John 1:43-51, 1 Kings 4
Act
Look into a mirror right now and laugh for five minutes.
Image may contain: 1 person, smiling