Rhapsody of Realities TeeVo
Sunday, August 30th, 2020;
SET FREE FROM WHAT?
(You Were Born Free Into God's Holy Presence)
👤 Pastor Chris Oyakhilome;
📖 TO THE BIBLE
John 8:36 NIV "So if the Son sets you free, you will be free indeed."
◀️ LET'S TALK
Many don't realise that the Scripture above by Jesus wasn't to Christians; the Christian wasn't set free or isn't going to be set free. Set free from what or from who exactly? The Christian is a new creation; he came from the resurrection of Jesus Christ; therefore, he has the resurrection life. He was born free, into righteousness and the presence of God. Hallelujah!
2 Corinthians 5:17 says, "Therefore, if anyone is in Christ, he is a new creation; old things have passed away; behold, all things have become new." Due to ignorance of the Word, some Christians still have the mentality of always wanting to be set free from one bondage or the other; but the Christian doesn't require "deliverance." Understand this: The whole world has been saved and delivered by Jesus Christ through His vicarious death. When He died, He died for everybody. When God raised Him from the dead, He was raised for everybody. But that's the legality of salvation.
Salvation only becomes a vital experience in the life of the one who, in accordance with Romans 10:9, proclaims the Lordship of Jesus. At that moment, he or she is born again and translated into the Kingdom of light, with human life replaced by God's life and nature. That's who the Christian is. He's born anew without sin, without a past, into the presence of God! God literally gave birth to you, through the Word.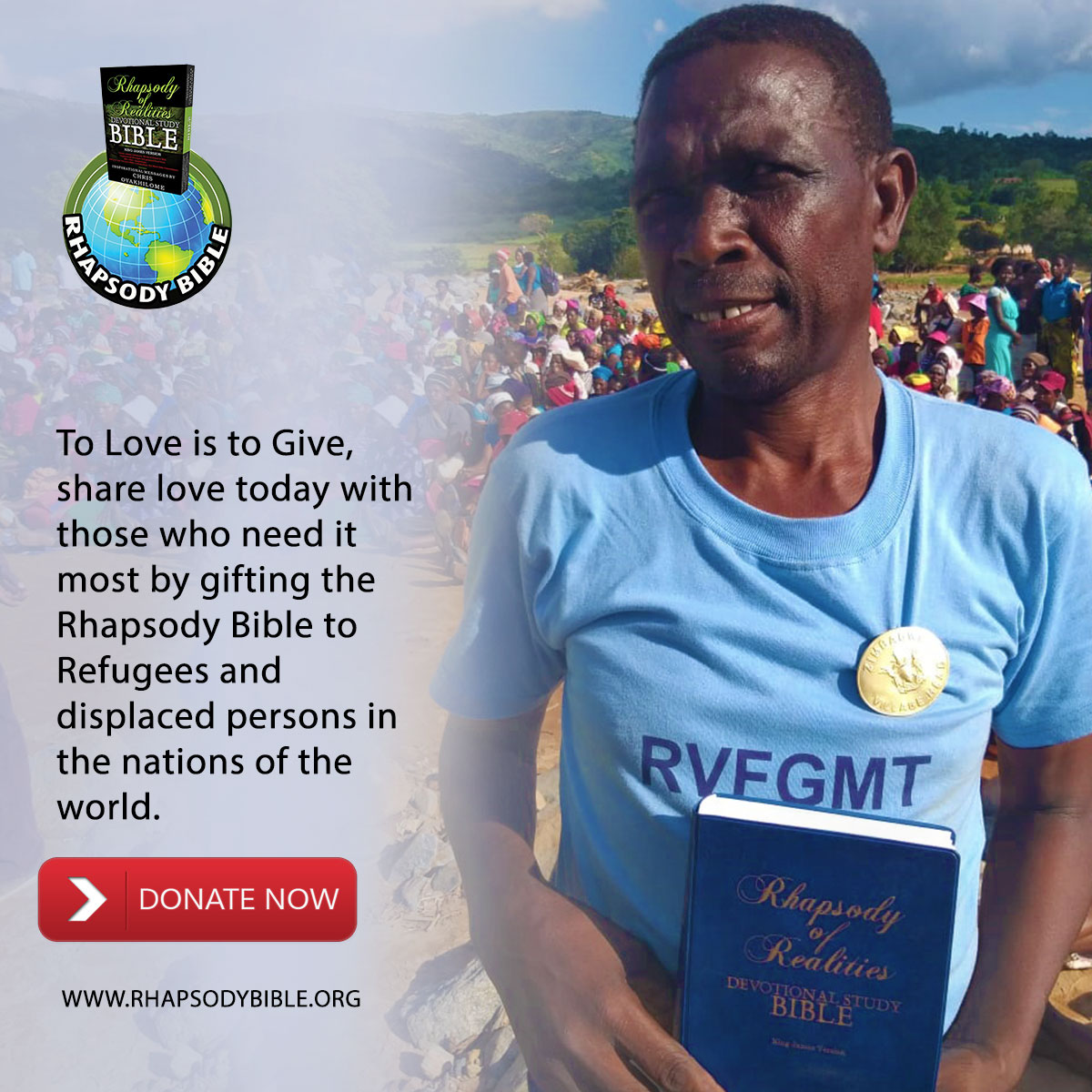 James 1:18 says, "Of His own will He brought us forth by the word of truth, that we might be a kind of firstfruits of His creatures." 1 Peter 1:23 says, "Having been born again, not of corruptible seed but incorruptible, through the word of God which lives and abides forever." This is reality! You're superior to Satan and could never be in bondage to him because you have the life of the Word. Therefore, live in God's Word and enjoy your life in Him, and be all that He's called you to be!
Holla! 😎🕺🏻
SEPTEMBER Rhapsody of Realities Now Available Exclusive to the New Rhapsody Mobile App 👌🏼to access Yours Now!
🎯 Go Deeper
2 Peter 1:4; Colossians 1:12-14
🔊 Pray
Dear Father, I thank you for the joy of being born into the liberty of the Spirit to serve you without any form of restrictions, limitations or fear. I boldly exercise the authority you've given me over Satan and all the powers of the enemy. Thank you for the life of victory you've given me in Christ and your glory, which is manifested in me today, in the Name of Jesus. Amen.
FEW DAYS TO R.I.N ADVANCE! SUMMIT: ENJOY THE EXPERIENCE!
REGISTER TODAY:
It's for every Christian, and we're training YOU on effective distribution and sponsorship of God's Word in Rhapsody of Realities. Get ready for the next level! Sign up and begin enlisting others using your link today.
📚 Daily Bible Reading
ONE YEAR
1 Corinthians 14, Proverbs 3-4
TWO YEAR
Luke 19:41-48, 1 Samuel 18
▶️ Act
Study and meditate on Galatians 5:1 and Romans 6:6-7
You are the voice and channel to the world through your sponsorship of the messenger angel…tool for the end time Harvest. Be a part of it now: