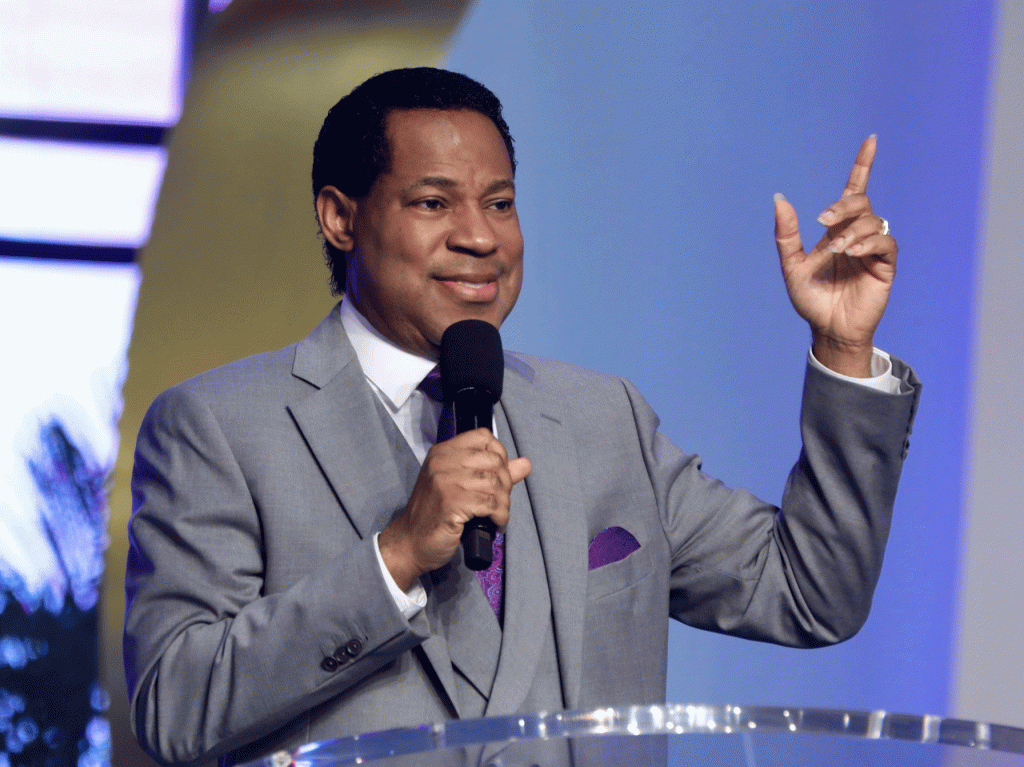 Rhapsody of Realities TeeVo
Thursday, October 25 , 2018
Pastor Chris Oyakhilome;
YOU COMPLETE HIM
(We're His Fullness And Completeness)
TO THE BIBLE
Ephesians 1:22-23
"And He put all things under His feet, and gave Him to be head over all things to the church, which is His body, the fullness of Him who fills all in all."
LET'S TALK
This verse of scripture reminds me of the lyrics of the beautiful song "From Glory to Glory" by Sinach. It goes thus:
"We are perfect in You
We praise Your Name
We are complete in You
We bless Your Name;
For upon us is Your glory and Your grace;
And upon us is Your beauty and Your life…"
Such a beautiful song. Did you know that Jesus isn't complete without us? And by "us," I mean the Church. You may never have heard this before; but it's true. We're one with Him (1 Corinthians 6:17); it's the Father's grand design for Him to need usjust as much as we need Him. He's our glory as we're His glory. He's the one who fills everything (Ephesians 4:10), yet His fullness is the Church, which is His body. We're His completeness, and we're complete in Him: "For in Him dwells all the fullness of the Godhead bodily; and you are complete in Him, who is the head of all principality and power" (Colossians 2:9-10).
Also, Colossians 1:18 says, "And He is the head of the body, the church, who is the beginning, the firstborn from the dead, that in all things He may have the preeminence." He's the Head, we're the body; we are one forever! Hallelujah! This should make you shout!
When you study such scriptures, you get to understand your importance and relevance to Christ. You're "in Him," and He's "in you." Without you, He can't reach the hurting and the lost in the world. Through you, He's able to express His love to others on a daily basis, and establish His Kingdom in the hearts of men. You're His extension here on earth because you hail from Him. This makes you a world overcomer because "… whatever is born of God overcomes the world…" (1 John 5:4).
GO DEEPER
Colossians 2:10
And ye are complete in him, which is the head of all principality and power:
1 John 5:20
And we know that the Son of God is come, and hath given us an understanding, that we may know him that is true, and we are in him that is true, even in his Son Jesus Christ. This is the true God, and eternal life.
SPEAK
The nature and glory of Christ is in me; therefore, I have what He says I have and I can do what He says I can do. No circumstance or situation is insurmountable to me, because my victory is assured in Christ. I'm His glory just as He's my glory. Hallelujah!
DAILY BIBLE READING
ONE YEAR
2 Timothy 1:1-18, Isaiah 64-66
TWO YEAR
John 7:32-44, 2 Kings 13-14
ACT
By virtue of your connection to Christ as His body, you can order out every abnormality in your life. Do so today.