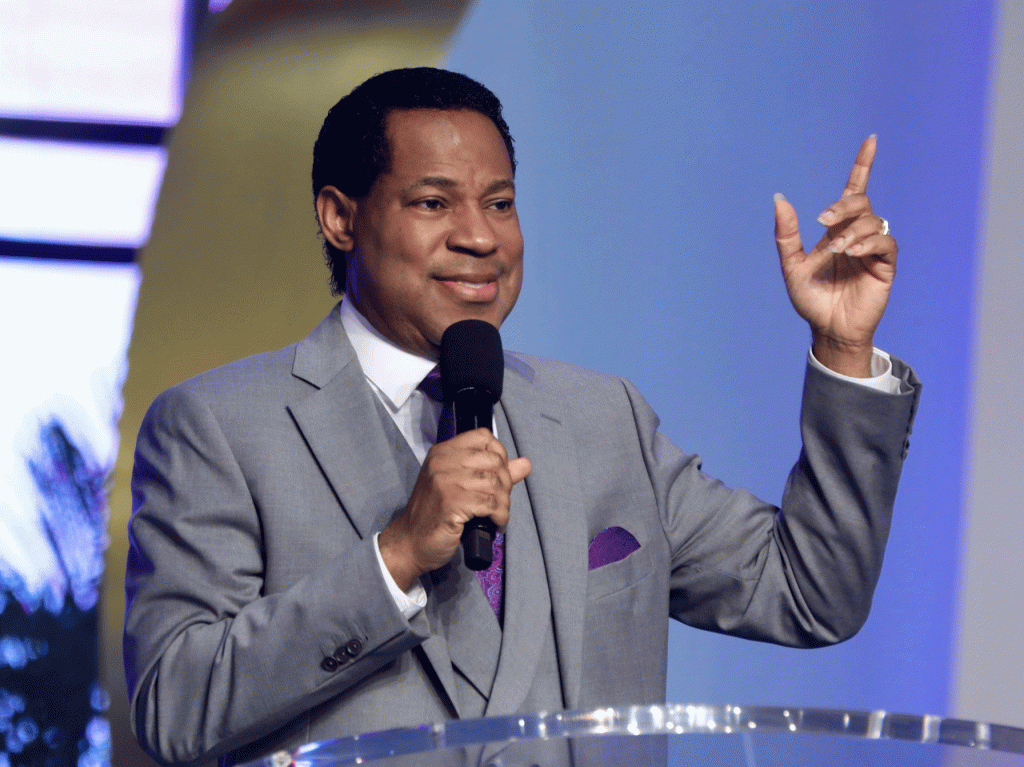 Rhapsody of Realities TeeVo ; Sunday, 12th May 2019  ;
Pastor Chris Oyakhilome DSc., DD ;
THE GOD-CARRIERS
(You Carry His Presence In You)
TO THE BIBLE 1 Corinthians 3:16
"Do you not know that you are the temple of God and that the Spirit of God dwells in you?"
LET'S TALK➡
As Christians, it's so important that we're conscious of who we are and what we have. You know, sometimes, some people come to church and they say, "Lord, we've come into your presence today." And when they leave, they feel they've left the presence of God. Some even pray for the presence of God to come down. But the truth is, as a child of God, you don't "come" into God's presence. You come in, and with, His presence! You carry that presence! When you go to church, you go with His presence in you. You're the temple of the living God, who dwells in you by the Holy Spirit.
When you were born again, Christ took up His abode in the quarters of your heart. He's in you now, and you're in Him. He didn't come into you to leave again after some time; no! He's with you, and in you, forever! Sadly, a lot of folks don't know this. But thanks be unto God! We know what we carry. This isn't an imagination! It's not a fable. This is the reality. The Spirit of God dwells in you, and He's the conveyor of the presence and blessings of God, and all that's been given to us in Christ Jesus.
Now, the power of the Word of God works through knowledge and proclamation. If you don't know it, it'll not work. Even though it's been in the Bible, even though you've read it, if you don't have a Consciousness of it and proclaim it, it'll not work. You must have the consciousness that you're a God-carrying vessel. You carry His presence in you everywhere. When you arrive, God arrives! Glory to His Name forever!
GO DEEPER
2 Corinthians 6:16
And what agreement has the temple of God with idols? For you[a]are the temple of the living God. As God has said:
"I will dwell in them
And walk among them.
I will be their God,
And they shall be My people."
Hebrews 3:6
but Christ as a Son over His own house, whose house we are if we hold fast the confidence and the rejoicing of the hope firm to the end.
John 14:15-17
Jesus Promises Another Helper
"If you love Me, keep My commandments.
16 And I will pray the Father, and He will give you another Helper, that He may abide with you forever—
17 the Spirit of truth, whom the world cannot receive because it neither sees Him nor knows Him; but you know Him, for He dwells with you and will be in you.
SPEAK🗣
Christ in me is the hope of glory, prosperity, and strength! I'm well! I'm sound because He's graced my life with His glory, with His presence, and with Himself! Wherever I am, God is, because I'm the carrier of His divine presence. Hallelujah!
DAILY BIBLE READING
ONE YEAR
John 6:1-24, 1 Kings 9:1-28
TWO YEAR
1 Corinthians 7:25-40, Proverbs 8
Act▶
Walk in the consciousness of the presence of God in you, meditating on 1 Corinthians 3:16 throughout today.