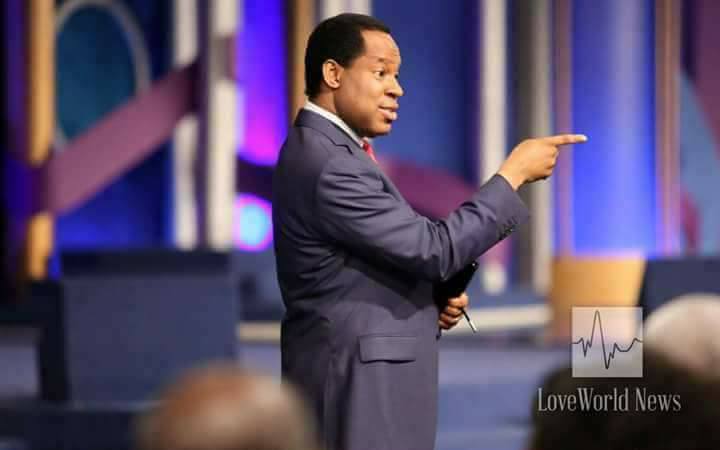 Rhapsody of Realities TeeVo ; Thursday, 15th August 2019 ;
Pastor Chris Oyakhilome DSc., DD;
FUSED WITH DIVINITY;
(You Carry God's Nature In You);
TO THE BIBLE John 1:10-13 CEV
"The Word was in the world, but no one knew him, though God had made the world with his Word. He came into his own world, but his own nation did not welcome him. Yet some people accepted him and put their faith in him. So he gave them the right to be the children of God. They were not God's children by nature or because of any human desires. God himself was the one who made them his children."
LET'S TALK
Every religion of the world teaches that if you would first live right, God would then make you righteous and accept you. But that's like pressing your dirty laundry before laundering them. There's a whole lot of difference between having God's righteousness and living right, and it's important to put them in the right context.
When you received Christ into your life and made Him Lord of your life, you received God's righteousness as a gift into your heart. It isn't something you hope to get when you get to Heaven. It's God's nature that was infused into you the moment you were born again (Romans 5:17). This righteousness, however, is different from right living. Right living is only possible for the one who's been made righteous and is the product of the nature of righteousness in a believer. A sinner can't live right, no matter how "nice" his actions are until he's first of all righteous.
God, in Christ Jesus, has made you righteous. That's the good news: anyone can become right with God through faith in Christ Jesus. If anyone confesses with the mouth that "Jesus Christ is Lord of my life," believing in the heart that God raised Him from the dead, according to Romans 10:9-10, he or she will be made righteous like God is. Once that's done, he or she can live right and please God every day, living the life of faith in His Word, and there's no struggle to do so!
GO DEEPER
Romans 5:1-2
Faith Triumphs in Trouble
Therefore, having been justified by faith, [a]we have peace with God through our Lord Jesus Christ,
2 through whom also we have access by faith into this grace in which we stand, and rejoice in hope of the glory of God.
Romans 5:17-19
17 For if by the one man's offense death reigned through the one, much more those who receive abundance of grace and of the gift of righteousness will reign in life through the One, Jesus Christ.)
18 Therefore, as through one man's offense judgment came to all men, resulting in condemnation, even so through one Man's righteous act the free gift came to all men, resulting in justification of life.
19 For as by one man's disobedience many were made sinners, so also by one Man's obedience, many will be made righteous.
2 Corinthians 5:21
For He made Him who knew no sin to be sin for us, that we might become the righteousness of God in Him.
Pray
Dear Father, I thank you for giving me your nature of righteousness as a gift and inspiring in me the consciousness of a victor. I have been freely justified by your grace and rejoice exceedingly, knowing that I've been chosen to reign in life by grace through righteousness, in Jesus' Name. Amen.
Daily Bible Reading
ONE YEAR
Romans 16:1-27, Psalms 102-103
TWO YEAR
Philippians 3:1-12, Isaiah 66
Act
For a more detailed expose on the subject of righteousness and right living, order and listen to the message "Righteousness 1 & 2" on the Pastor Chris' Digital Library (PCDL) app available on Google Play and Apple Stores.