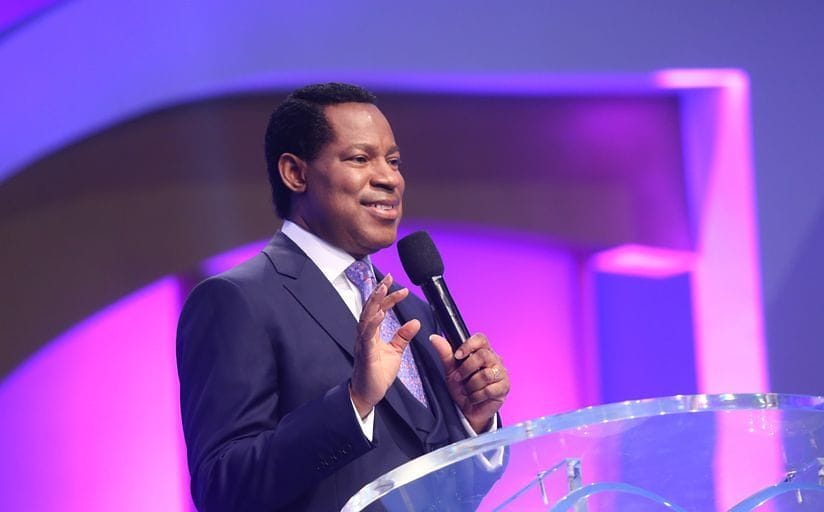 Rhapsody of Realities TeeVo ; April 24th, 2019 Wednesday ;
Pastor Chris Oyakhilome D.Sc., D.D ;
THE WORD DOES MAKE SENSE;
(You Can Know God's True Values With Your Spirit);
TO THE BIBLE 1 Corinthians 2:14 GNB;
"Whoever does not have the Spirit cannot receive the gifts that come from God's Spirit. Such a person really does not understand them, and they seem to be nonsense, because their value can be judged only on a spiritual basis."
LET'S TALK➡
The things ordinary people value in this physical realm are quite different from the things God values: some value playing video games or going to parties much more than they do fellowshipping with the Lord. They think it silly to spend time on their knees, talking to someone they can't see. The truth is, to understand God's value system; you've got to engage in study of the Scriptures. The Scriptures show you the things that are important to God, and you can't understand those values with human reasoning.
Jesus said, "…The things that most people think are important are worthless as far as God is concerned" (Luke 16:15 CEV). That's buttressed in our opening verse: spiritual things are spiritually understood, and natural men stumble at them. This is why it's important that you train yourself to always hear and listen with your spirit. For example, in your church, except you listen with your spirit, you could misunderstand what you hear, and may even be offended by what's being said. If what's being said makes "sense" to some people, they'll accept it; otherwise, they'll filter it off. Don't be that way. Don't live according to the senses.
God's Word isn't meant to appeal to your senses; it's meant for your spirit. When you receive the Word with your spirit, everything about it will make spiritual sense to you. Be excited always about the Word of God that comes to you.
Take what you hear or are being taught in the Word as building blocks for more progress in your life. Never find yourself arguing with the Word; don't struggle with it. Always receive the Word with your heart.
GOD DEEPER
1 Thessalonians 2:13
For this reason we also thank God without ceasing, because when you received the word of God which you heard from us, you welcomed it not as the word of men, but as it is in truth, the word of God, which also effectively works in you who believe.
2 Chronicles 20:20
20 So they rose early in the morning and went out into the Wilderness of Tekoa; and as they went out, Jehoshaphat stood and said, "Hear me, O Judah and you inhabitants of Jerusalem: Believe in the LORD your God, and you shall be established; believe His prophets, and you shall prosper."
Acts 28:27
For the hearts of this people have grown dull.
Their ears are hard of hearing,
And their eyes they have closed,
Lest they should see with their eyes and hear with their ears,
Lest they should understand with their hearts and turn,
So that I should heal them." '
Pray🗣
Dear Lord, I thank you for the impact of your Word in my life. I receive your Word in truth, with faith, meekness, love and gladness, observing to do what it says, that I may increase in wisdom and glory, to the praise of your majesty, in Jesus' Name. Amen.
DAILY BIBLE READING
ONE YEAR
Luke 20:20-21:1-4, 1 Samuel 20-22
TWO YEAR
Romans 15:10-19, Psalm 129-130
Act
Meditate on today's opening scripture, but this time using the New King James Version (1 Corinthians 2:14).