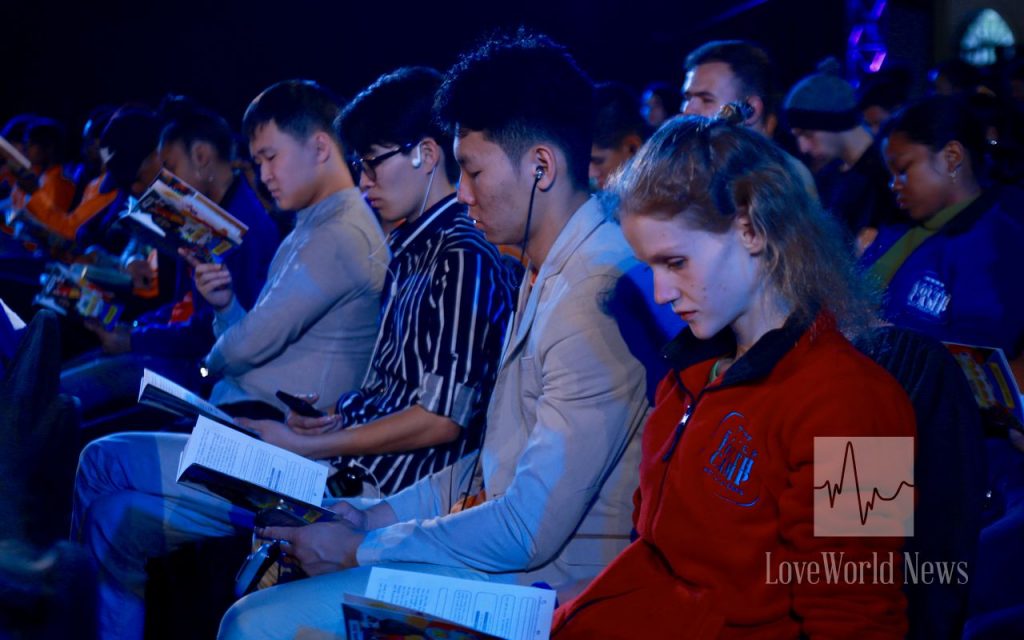 YOU CAN DISCERN THE WILL OF GOD THROUGH PRAYER!
"Paul and his friends went through Phrygia and Galatia, but the Holy Spirit would not let them preach in Asia. After they arrived in Mysia, they tried to go into Bithynia, but the Spirit…would not let them"(Acts 16:6-7 CEV).
It could have sounded illogical to Paul and his companions initially when the Holy Spirit said to them "Don't preach to the people in Asia and Bithynia…." Didn't God want the people saved anymore? Of course He did, but at the time, that land wasn't ready to receive the gospel. However, since the Apostle Paul was a man of prayer (1 Corinthians 14:18), his spirit was in sync with the Lord and He knew what the Lord wanted at that hour. He was able to discern the Lord's will and he complied.
If you want to be in a continuous state of harmony with the Holy Spirit, you should give quality time to praying—especially praying in the Spirit. If you don't pray in tongues regularly, you wouldn't be in synchrony with God's perfect will for you at every point in time. The apostles, from the moment they received the Holy Spirit didn't take praying in tongues lightly at all, and that's why they lived such inspiring and extraordinary lives.
The Bible says, "Be not conformed to this world: but be ye transformed by the renewing of your mind, that ye may prove what is that good, and acceptable, and perfect, will of God" (Romans 12:2). There're three phases of God's will: the good, the acceptable, and the perfect will of God. Your goal in life should always be to live in God's perfect will, which is the highest level, and praying the Word regularly will keep you in sync with God's perfect will for your life.
As you pray with the spirit in other tongues, your spirit will be in communion with the Holy Spirit, thus there'll never be chance occurrences or accidents in your life. You would always walk in the path of divine destiny for you're in sync with the Lord.
Further Study:
Romans 8:26-27