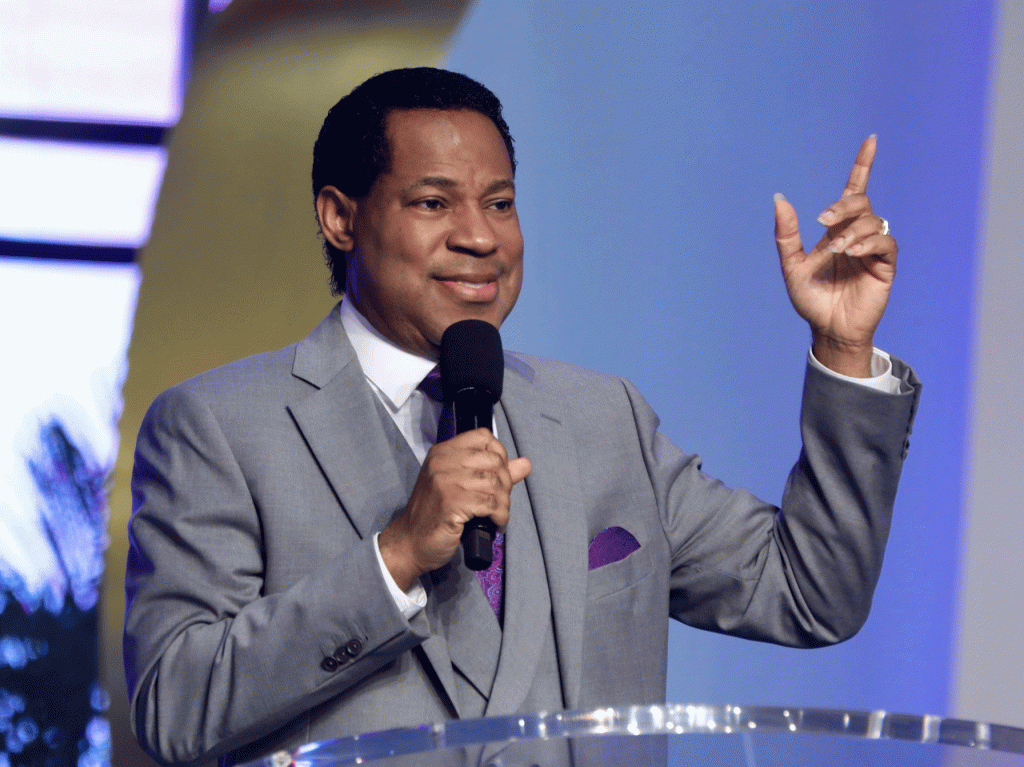 Rhapsody of Realities TeeVo ; Monday, 13th May 2019  ;
Pastor Chris Oyakhilome DSc., DD ;
MOVE HIGHER!
(Walk In Divine Health)
TO THE BIBLE Mark 7:27 AMPC
"And He said to her, First let the children be fed, for it is not becoming or proper or right to take the children's bread and throw it to the [little house] dogs."
LET'S TALK➡
Sometimes, you find Christians who say, "Lord, heal me. I claim my healing." For the baby and ignorant Christian, God may put up with that for a while. The time comes when He says, "Come on! Grow up!" And such prayers wouldn't work anymore. Some people have asked me, "Pastor Chris, I used to pray for people and they got healed, and I also prayed for myself and I got healed. However, nowadays, when I pray for myself, nothing happens, even though I still pray for people and they receive healing. What's gone wrong?"
The problem is simple. God never told you to pray for yourself to be healed. Just because it worked for you when you were a baby Christian doesn't mean you should go on like that (Acts 17:30). God's best isn't for you to be healed, but to walk in divine health. When you've matured spiritually, you don't ask God to heal you, because healing is the children's bread. Healing isn't for kings.
In the first level of spiritual growth, you get sick and then you get well, and then the cycle continues; you're always "believing" God for healing. In the second and higher level, you declare, "Divine health is mine!" You don't ask for healing; your faith works for divine health. When you feel symptoms of sickness in your body, you declare, "In the Name of Jesus, I command the pain to cease!" and it happens!
So, what level are you at? You've got to move to the higher class, where there're no headaches, fever, or any form of sickness or disease! The Bible says they that dwell in Zion shall not say, "I am sick" (Isaiah 33:24). The reason they don't say it is because they don't get sick. You're an associate of the God-kind; you've got the indestructible, "uninfectable" life of God in you. So, where will the sickness come from? Even if you feel any symptoms of sickness, it's a mirage; shake it off in the Name of Jesus! Walk in divine health and refuse to be sick.
GO DEEPER
1 Corinthians 13:11
When I was a child, I spoke as a child, I understood as a child, I thought as a child; but when I became a man, I put away childish things.
1 Peter 2:24
who Himself bore our sins in His own body on the tree, that we, having died to sins, might live for righteousness—by whose [a]stripes you were healed
3 John 1:2
Beloved, I pray that you may prosper in all things and be in health, just as your soul prospers.
SPEAK🗣
I live the supernatural life! I've got divine health working in every fibre of my being, every cell of my blood, and in every bone of my body! I live the supernatural life, from the crown of my head to the soles of my feet! The Holy Spirit rejuvenates my mortal body, in the Name of Jesus. Amen.
DAILY BIBLE READING
ONE YEAR
John 6:25-59, 1 Kings 10-11
TWO YEAR
1 Corinthians 8:1-13, Proverbs 9
Act▶
Study and meditate on these scriptures: Isaiah 33:24 and Acts 17:30.