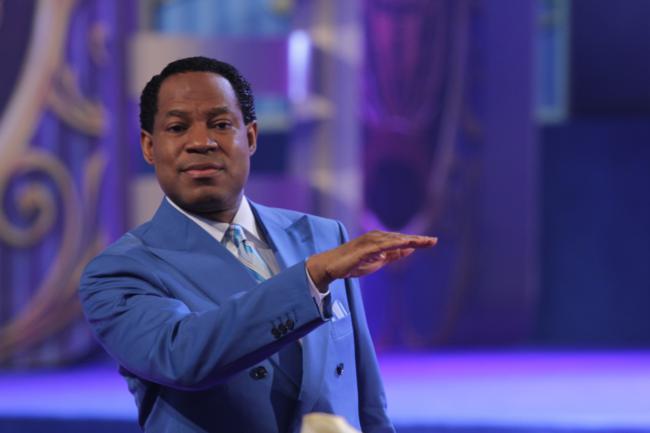 Rhapsody Of Realities Teevo..
Monday, January 9th 2017..
VICTORY EVERY DAY! YOU'VE BEEN CALLED TO THE VICTORIOUS LIFE
TO THE BIBLE: Romans 8:28
"And we know that in all things God works for the good of those who love him, who have been called according to his purpose."
LET'S TALK
"I declared what I wanted but the thing has refused to show up," James annoyingly related to his friend Joe.
"Maybe you're not doing it right, or you should be a little more patient for it to show up," Joe replied, not knowing exactly what to say.
The truth is, James' problem wasn't what he said or how he said it; he just didn't understand the power of his words. Words are spiritual, and being born again, you're born into a spiritual kingdom. That realm is greater than and it rules the physical world. There's more to life than what your physical eyes can see. 1 Corinthians 2:12 says, "Now we have received, not the spirit of the world, but the Spirit who is from God, that we might know the things that have been freely given to us by God."
If you were asking God for something nice, He'll make it available to you in the spirit-realm. And when you take a hold of it in the realm of the spirit, nothing can stop it from manifesting physically. However, many don't know how to get things done in the realm of the spirit. The Bible does tell us to walk in the Spirit (Galatians 5:16). How do you walk in the Spirit, you ask? It's by walking in the Word. Jesus said in John 6:63, "…The words that I speak to you are spirit, and they are life." Thus, living the victorious life is living in the Word.
This doesn't mean you won't face any troubles or crises, but when they come, they'll be "bread" for you; you'll walk over them in glory. As you give attention to God's Word, the Holy Spirit unveils to your spirit the realities of the victorious life in Christ. When you live and walk in the consciousness of these truths, the victorious life won't be a mystery but your daily experience, Hallelujah!
Go Deeper
Psalm 16:5-6 TLB; 2 Peter 1:2-4; 1 John 4:4
Pray
Dear Father, I thank you for my victorious life in Christ. I make full proof of what Christ did for me, living triumphantly every day, in His Name, and for your glory. I can never be disadvantaged because I live in God's Word, which produces in, and for me, the result of what it says, in Jesus' Name. Amen.
Daily Bible Reading
ONE YEAR
Matthew 7:7-29, Genesis 23-24
TWO YEAR
Acts 7:54-60, Nehemiah 13
Act
Memorise and meditate on 3 John 1:2 today.