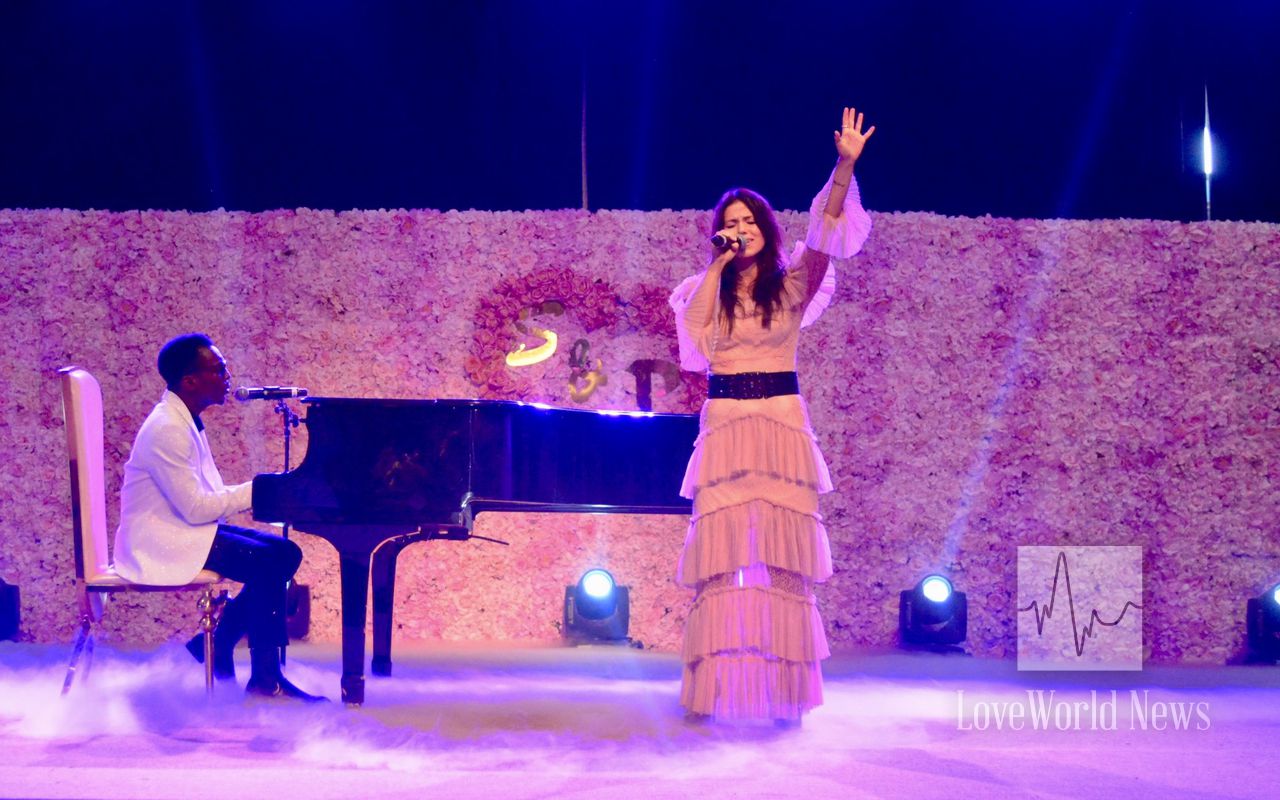 Rhapsody of Realities TeeVo;
Tuesday, October 15, 2019;
USE GOD'S LIGHT RAYS
(Learn To See With His Light) ;
👤 Pastor Chris Oyakhilome;
📖 TO THE BIBLE
Colossians 1:12-13 "Giving thanks to the Father who has qualified us to be partakers of the inheritance of the saints in the light. He has delivered us from the power of darkness and conveyed us into the kingdom of the Son of His love"
◀️ LET'S TALK
Blake was called out of to lead worship during his group meeting, and he started this way: "Alright, let's sing and welcome God's presence into this place…" when his leader chipped in that they didn't need to welcome God's presence, as they were already living in it. Reading today's opening scripture, you begin to see your present position in the presence of God. You're located there now. You've been translated from the domain of darkness into the kingdom of God's dear Son. That's where you live, and that's the perspective from which you should see everything in life.
When X-ray light is turned on you, it gives no consideration for whatever is placed under it; it's directed straight to your bones. In the same way, the light rays of God's Word are directed to the human spirit. With God's perspective, you see you're loaded and sufficient in all things; you have everything you'll ever require for life and godliness. You're a success and you're moving from glory to glory. So, see the glory of God on your life, and refuse to see things from another perspective. The Bible says, "Glorious things are spoken of you, O city of God!" (Psalm 87:3). Live in the reality of the glorious things that He's spoken concerning you.
In Revelation 2:9, Jesus said to the Church in Smyrna, "I know your works, tribulation, and poverty (but you are rich)…." The Smyrnian Christians thought they were poor, but Jesus said they were actually rich. You may be reading this and think you have an ailment because the doctor has diagnosed it so, but if you're a child of God, you're completely healthy and strong. He expects you to see how divine and impregnable to sickness you are. He's not aware that you're "sick," because whenever He looks at you, He sees the life and nature of God in you. Agree with His light and you'll always be at peace, because all you see will be the miraculous and your inevitable victories.
🎯 Go Deeper
Jonah 2:8; 2 Corinthians 4:18; Psalm 36:9
🔊 Speak
I'm in the light of God; I see with, and by that light! I'm what He says I am, and I have what He says I have, and I can do what He says I can do. He's given me all things freely to enjoy. And I'm living from a position of rest, knowing that I'm a joint-heir with Christ.
📚 Daily Bible Reading
ONE YEAR
1 Thessalonians 5:1-28, Isaiah 61-63
TWO YEAR
Hebrews 7:1-10, Ezekiel 10-11
▶️ Act
Meditate on 2 Corinthians 3:18 and 2 Corinthians 4:16-18.