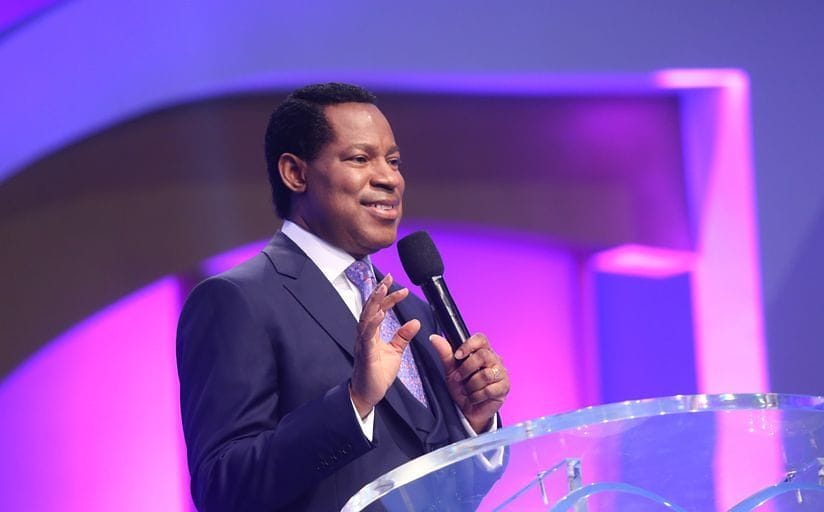 Rhapsody of Realities TeeVo;
Tuesday, June 25 ,2019;
TRUTHS FOR TODAY;
(Delve Into Your New Creation Realities)
Pastor Chris Oyakhilome;
TO THE BIBLE
2 Corinthians 5:17 "Therefore, if anyone is in Christ, he is a new creation; old things have passed away; behold, all things have become new."
◀️ LET'S TALK
There're certain truths about the new creation which, as Christians, we must be conscious of and live by. These are not promises but established truths in God's Word—present hour realities. One of such is our opening verse above. When you received Christ into your life, you became a new creation. "If any man be in Christ, he 'is' a new creation." "Is" is a "now" word—a presenthour reality! You're not going to be a new creation when you get to heaven; you're a new creation now! Your new life started the day you made Jesus Lord of your life.
An important truth in our Kingdom is about the Word as God's cleansing material and agent of change. Jesus said in John 15:3, "You are already clean because of the word which I have spoken to you." It doesn't matter the depth of a man's sin; if he would give attention to God's Word, he'll be cleansed. God's Word cleanses your system of all unrighteousness and every anomaly, sickness and disease inclusive.
Another of such glorious realities is that we're heirs of God, and joint-heirs with Christ! "And if children, then heirs—heirs of God and joint heirs with Christ, if indeed we suffer with Him, that we may also be glorified together" (Romans 8:17). To be a joint-heir with Christ means everything that belongs to Him belongs to you, in the same way and degree that it belongs to Him. Both of you own everything hundred per cent together. Therefore, like Him, you've also been appointed heir of all things. No wonder Paul said, "…all things are yours" (1 Corinthians 3:21).
The Lord Jesus took your place of sin and condemnation that you might become the righteousness of God in Christ. Now, you're one with Him, having His life and nature in your spirit. These and more are present-hour realities of who you are, and your placement in Christ. Study the Word to know more, and take a hold of your inheritance in Christ!
Go Deeper
Psalms 16:6; Acts 20:32; 1 Corinthians 6:17
Pray
Dear Father, my faith increases as I give myself to the study of your Word. Teach me to take advantage of the grace that's in Christ Jesus, and to live a life of faith that is based on your Word, in Jesus' Name. Amen.
Daily Bible Reading
ONE YEAR
Acts 11:19-30, Nehemiah 1-3
TWO YEAR
2 Corinthians 8:18-24, Isaiah 13
Act
What other new creation realities do you know? Write them down below, with your reference scriptures.