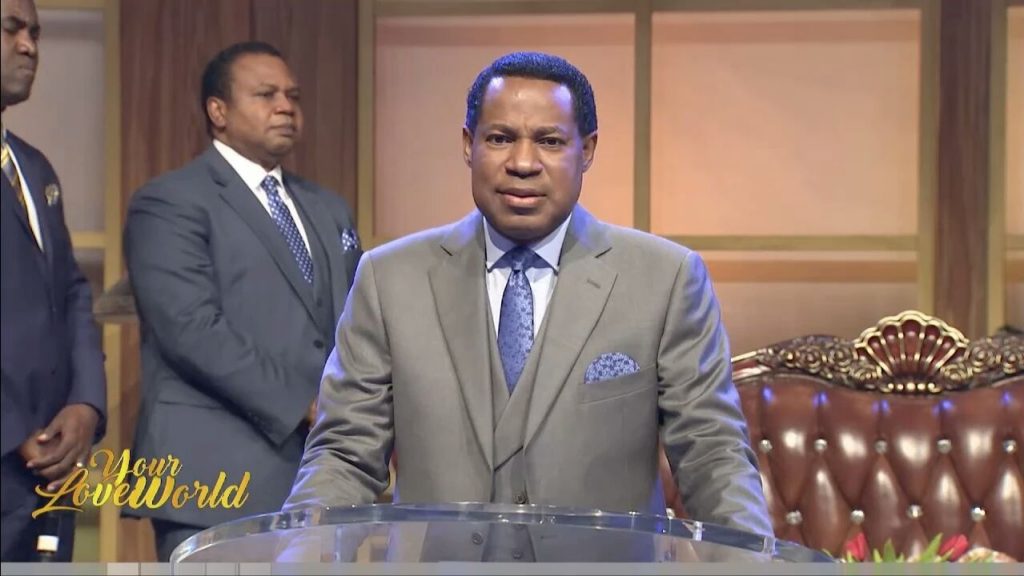 Rhapsody of Realities TeeVo
Tuesday, September 25 , 2018
Pastor Chris
THINK BEFORE YOU SPEAK
(It's Time To Put Away Childish Behaviour)
TO THE BIBLE
1 Corinthians 13:11
"When I was a child, I spoke as a child, I understood as a child, I thought as a child; but when I became a man, I put away childish things."
LET'S TALK
When you study how Apostle Paul described the babe in Christ's order of communication in 1 Corinthians 13:11, you'll see that he "spoke," ahead of understanding and thinking. The spiritually mature would rather think, before speaking. As long as a believer remains at the babyhood level of communication, where his words are at variance with the realities of the new creation, he'll live a servant's life rather than a king's (Galatians 4:1). King Solomon mentions this in Ecclesiastes 10:6-7; he calls it an error that proceeds from the ruler: "Folly is set in great dignity, while the rich sit in a lowly place. I have seen servants on horses, while princes walk on the ground like servants." How true!
As one who's born again, you're Abraham's seed; therefore, all of God's blessings belong to you (Galatians 3:29). However, your words must of a necessity align with the Word of God. The Word of God is the wisdom and language of the spiritually mature (1 Corinthians 2:6). For example, when a Christian says "Oh Lord, heal me; I just caught the flu and I'm so sick"; you can immediately locate him as a babe in the things of the Spirit. The spiritually mature would rather speak the wisdom of God, rather than talk sickness. He'd speak health and life: "The same Spirit that raised up Jesus from the dead dwells in me, therefore, I cannot be sick. I'm vitalised by the power of God—spirit, soul and body!" Can you see the difference?
The babe in Christ seeks to be healed; but the spiritually mature knows he cannot be sick, because he is the righteousness of God in Christ, and therefore speaks accordingly. Spiritual maturity is measured by your words; therefore it's important that you grow in the Word of God onto maturity, and learn to communicate rightly.
GO DEEPER
Hebrews 5:13
For every one that useth milk is unskilful in the word of righteousness: for he is a babe.
:14 But strong meat belongeth to them that are of full age, even those who by reason of use have their senses exercised to discern both good and evil.
1 Corinthians 2:13
Which things also we speak, not in the words which man's wisdom teacheth, but which the Holy Ghost teacheth; comparing spiritual things with spiritual.
Romans 8:19
For the earnest expectation of the creature waiteth for the manifestation of the sons of God.
:20 For the creature was made subject to vanity, not willingly, but by reason of him who hath subjected the same in hope,
:21 Because the creature itself also shall be delivered from the bondage of corruption into the glorious liberty of the children of God.
:22 For we know that the whole creation groaneth and travaileth in pain together until now.
PRAY
Dear Father, I thank you for your Word that inspires faith in me thereby causing my spiritual understanding to be sharpened, and my communication perfect. Thank you for granting me knowledge of all that belongs to me in Christ Jesus, which things also I speak, in Jesus' Name. Amen.
DAILY BIBLE READING
ONE YEAR
Ephesians 2:11-22, Hosea 3-6
TWO YEAR
John 1:1-13, 2 Samuel 23-24
ACT
Speak the words of a king; speak health, wealth, divine commands, and prosperity to everything that concerns you.