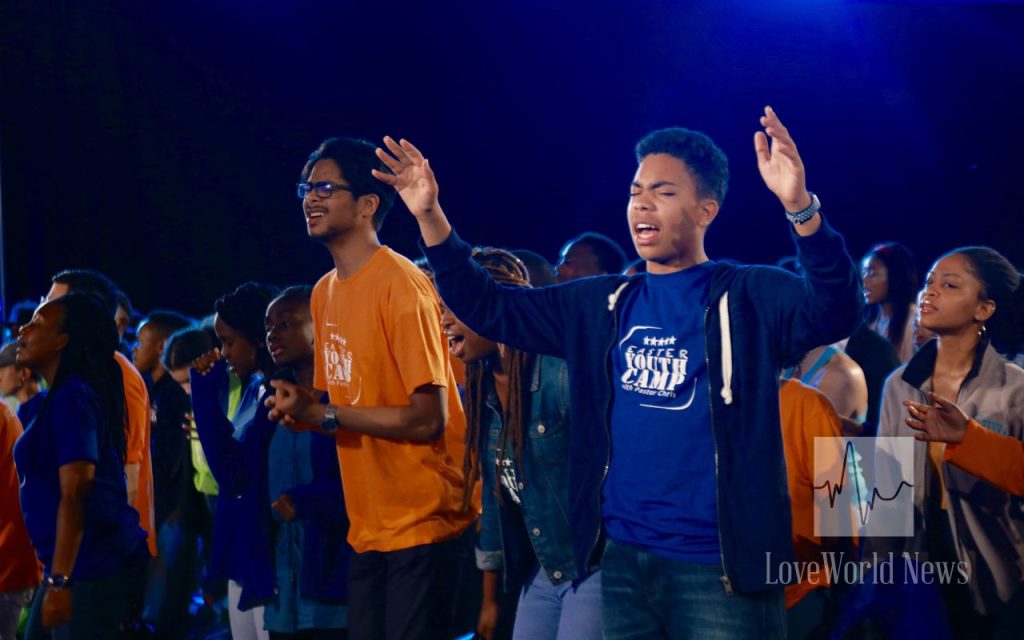 Rhapsody of Realities TeeVo
Monday, September 3 , 2018
Pastor Chris Oyakhilome;
THEY'RE UNDER YOUR FEET
(Every Devil Is Under Your Authority)
TO THE BIBLE
Luke 9:1 MSG "Jesus now called the Twelve and gave them authority and power to deal with all the demons and cure diseases."
LET'S TALK
As Jack and his friends played football, the ball was kicked into the courtyard of a very large house. "That house is haunted and a witch lives there, so let's not bother getting the ball," James said to Billy, who proceeded to get the ball. James believed that if they got too close to the house, some "strong" demon might hurt them. But that's not true for a child of God.
According to the Bible, Jesus called His disciples together and gave them power and authority over all devils, to cast them out and to cure diseases. Notice the word "all" was carefully chosen for us by the Holy Spirit, letting us know that we have power and authority, not over some, but ALL devils. It makes no difference what kind of devil it is! If you're born again, you have power over every one of them: strong ones, weak ones, fat ones, thin ones, little ones-they're no match for the authority Christ has given you. You've got authority to cast them all out in Jesus' Name!
Remember, the Lord Jesus said, "Behold, I give you the authority to trample on serpents and scorpions, and over all the power of the enemy, and nothing shall by any means hurt you" (Luke 10:19). What a life of glory, dominion and power given to us in Christ Jesus, to live above the devil and his allies of darkness! Satan has been eternally defeated, and he'll never rise again. Keep him where he belongs— under your feet.
GO DEEPER
Matthew 10:1
And when he had called unto him his twelve disciples, he gave them power against unclean spirits, to cast them out, and to heal all manner of sickness and all manner of disease.
Colossians 2:15
And having spoiled principalities and powers, he made a shew of them openly, triumphing over them in it.
Ephesians 2:5
Even when we were dead in sins, hath quickened us together with Christ, (by grace ye are saved;)
:6 And hath raised us up together, and made us sit together in heavenly places in Christ Jesus:
PRAY
Dear Father, I thank you for giving me power and authority over all devils, to cast them out, and to cure all diseases! I'm eternally grateful for the victory of Jesus over the devil and the entire host of darkness, which was for my sake. Satan has no place in my body, family, friends and school, in Jesus' Name. Amen.
DAILY BIBLE READING
ONE YEAR
2 Corinthians 1-2:1-4, Proverbs 12-13
TWO YEAR
Luke 20:27-38, 1 Samuel 22
ACT
Meditate on Ephesians 1:19-21: "…That power is like the working of his mighty strength, which he exerted in Christ when he raised him from the dead and seated him at his right hand in the heavenly realms, far above all rule and authority, power and dominion, and every title that can be given, not only in the present age but also in the one to come."