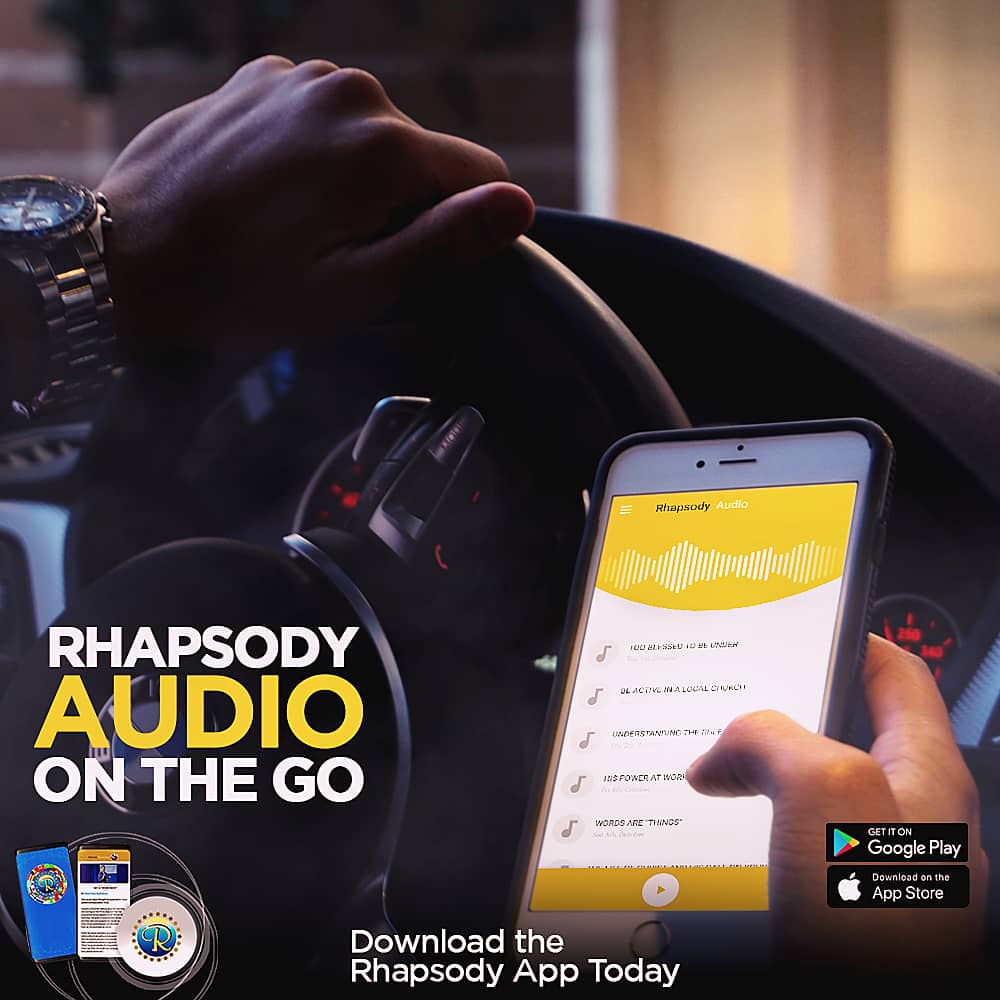 Rhapsody of Realities TeeVo;
Sunday, November 10th, 2019;
GOD'S GOT HIS RECORDS ;
(There's Reward From The Lord For Your Work)
👤 Pastor Chris Oyakhilome;
📖 TO THE BIBLE
Hebrews 6:10 AMP C "For God is not unrighteous to forget or overlook your labor and the love which you have shown for His name's sake in ministering to the needs of the saints (His own consecrated people), as you still do."
◀ LET'S TALK
"Eric, aren't you wasting time with the churchy things you always do?" Dan enquired. "No Dany, I'm not! God loves me and He's got rewards for everything I do for Him. I will continue preaching the Gospel and winning souls, because that's the only way the world will be saved," replied Eric.
Perhaps, like Eric, you've been told that there's no point serving the Lord. Thankfully, that's not the case. Everything you do or sacrifice for the sake of the Gospel isn't only recorded (Malachi 3:16), the Lord also rewards you for it. God isn't unrighteous to forget your work and labour of love. He'll reward you for all that you do, and have done, in the propagation of the Gospel. He knows and will reward you for all your prayers for souls to be saved, your financial contributions to the spread of the Gospel, your personal evangelical efforts to win souls to Christ, and all your sacrifices.
What sacrifices have you made for Christ and the Gospel? It could be your time, money, family, friends and relationships you gave up, whatever it is, God hasn't forgotten. Your blessing isn't deferred until you get to heaven. It begins here on earth (Mark 10:29-31). Your reward isn't far ahead; it's closer than you think; be confidently assured that He'll reward you in due time. Whatever you're doing for the Lord, keep at it. You're never a fool for your devotion to Christ. Others may call you so, but not God. So, keep riding on with the Lord, spreading His glory in your world, and in the regions beyond!
🎯 Go Deeper
Revelation 22:12 Colossians 3:23-24
🔊 Pray
I thank you blessed Lord, for the privilege and opportunity to participate in the propagation of the Gospel. I'm even more overjoyed knowing that all my services and sacrifices, in and for the Kingdom, are not in vain! I fan aflame my commitment, passion, devotion, contributions, and efforts, towards the expansion of your Kingdom, in Jesus' Name. Amen.
📚 Daily Bible Reading
ONE YEAR
Hebrews 9:11-28, Lamentations 3-5
TWO YEAR
2 Peter 1:13-22, Ezekiel 41
▶ Act
Study and meditate on today's scriptures: Malachi 3:16, Hebrews 6:10, and Mark 10:29-31.