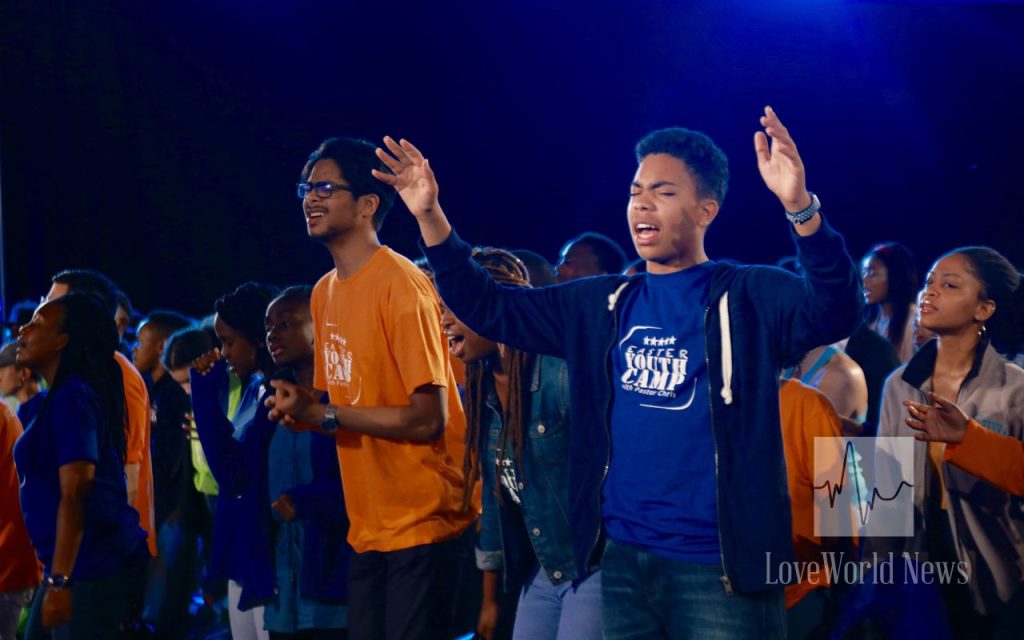 Rhapsody of Realities TeeVo; 2nd May 2019 ;
Pastor Chris Oyakhilome D.Sc., D.D ;
PAINT THE PICTURE ;
(The Word Brings Visions To Your Spirit) ;
TO THE BIBLE Genesis 15:5 MSG
"Then he took him outside and said, "Look at the sky. Count the stars. Can you do it? Count your descendants! You're going to have a big family, Abram!""
LET'S TALK➡
"Keep listening to God's Word," shared Beatrice in her fellowship meeting, "because as we keep meditating on what it says, the Word paints its picture in our hearts and we become what it says." "That's so true, Beatrice. It reminds me of last semester," Felix began to recount, "as I kept listening to a message I got from church about the victorious life in Christ, I started getting better grades at school, and sure enough, it was my best semester yet!"
One of the most extraordinary and impactful benefits you enjoy from God's Word is the spiritual vision that comes to your spirit while listening to or studying it. It's one of the important things to watch out for because as these visions come with the revelations they convey, you've got to accept them so they can profit you. it's the reason a man can see himself healed, once the Word of God for healing comes to his spirit. And when he acts on the basis of that vision, produced in his spirit by the Word, he'll jump out of the wheelchair, or stretcher, as the case may be, and start doing the things he couldn't do prior to hearing the Word. We see such all the time in our meetings. Many who were carried into the auditorium, sick, and unable to walk, suddenly start running and jumping! In their testimonies, most say, "I just saw myself walking and running, as I listened to the Word, so I acted accordingly."
When the Word brings visions to you, hold the picture and act accordingly. It's one of the reasons you must soak yourself in the Word. Give yourself completely to the Word of God. Revelations, manifestations of the gifts of the Spirit, and several other blessings are activated in your life when you listen and pay attention to the Word.
GO DEEPER
Acts 2:17
And it shall come to pass in the last days, says God,
That I will pour out of My Spirit on all flesh;
Your sons and your daughters shall prophesy,
Your young men shall see visions,
Your old men shall dream dreams.
Acts 14:9-10
9 This man heard Paul speaking. Paul, observing him intently and seeing that he had faith to be healed,
10 said with a loud voice, "Stand up straight on your feet!" And he leaped and walked.
PRAY🗣
Dear Father, I thank you for the visions of the Spirit that come to me through your Word. Thank you for the manifestations of the gifts and blessings of the Spirit that are activated in me even now, through the ministry and power of your Word in my heart, in Jesus' Name. Amen.
Daily Bible Reading
ONE YEAR
Luke 24:36-53, 2 Samuel 12-14
TWO YEAR
1 Corinthians 2:12-16, Psalm 145-146
Act▶
Listen to the Word today: visit the Pastor Chris Digital Library App at pcdl.co to get timely messages that will build your faith strong.