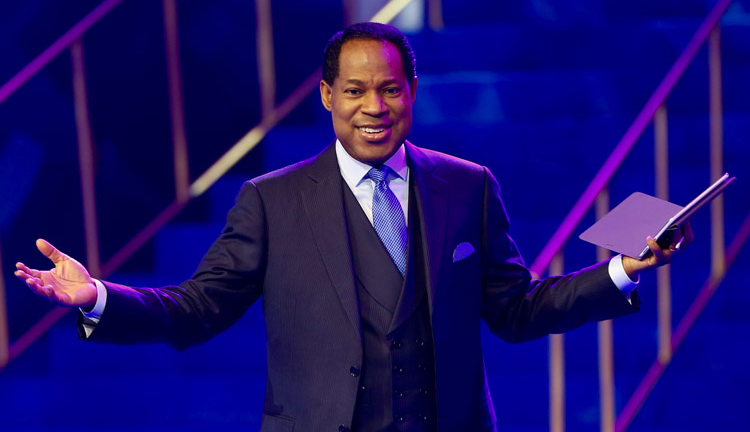 RHAPSODY OF REALITIES DAILY DEVOTIONAL
THE REALITY OF SALVATION .
Tuesday, December 5th , 2017
Pastor Chris
For with the heart man believeth unto righteousness; and with the mouth confession is made unto salvation (Romans 10:10).
Our opening verse lets us know how salvation is made real in our lives; it's by declaring the lordship of Jesus over your life. Someone can "believe" that Jesus is the Son of God, and still go to hell. To believe is not enough. The Bible says even the devils also believe; they believe so much that they tremble, but that doesn't mean they are, or can be, saved: "Thou believest that there is one God; thou doest well: the devils also believe, and tremble" (James 2:19).
If you believe that Jesus is the Son of God, and that He died for you, and that God raised Him from the dead, you must also confess His lordship over your life; otherwise, you're not saved. A man's good works won't save him either. I know it's Christmas time where many, including non-Christians, express goodwill and are generally kind to others. Nevertheless, salvation from God isn't as a result of your good works; it's by the grace of Jesus Christ: _*"For by grace are ye saved through faith; and that not of yourselves: it is the gift of God: Not of works, lest any man should boast" (Ephesians 2:8-9).
The Bible tells us of a certain Roman centurion, Cornelius by name, a devout and generous man; but he was not saved (Acts 10:2). The Lord sent an angel to him and said, _*"…Send men to Joppa, and call for Simon, whose surname is Peter; who shall tell thee words, whereby thou and all thy house shall be saved"*_ (Acts 11:13-14). His good deeds didn't save him. He had to receive salvation through the affirmation of words—words of the Gospel.
Receiving salvation is the greatest miracle of all. Once you believe in Jesus and confess that He's Lord of your life, you receive the life and nature of God. In that split second, you're awakened to the fatherhood of God; you become a legal and vital child of God; an associate of the God-kind, superior to Satan.
Share this good news with those you meet who haven't yet known the Lord. Tell them they don't have to try to atone for their sins or impress God with their works. All they need to experience the reality of salvation is to believe in Jesus Christ and confess His lordship over their lives.
PRAYER
I believe in my heart that God raised Jesus Christ from the dead, and I affirm that He's Lord of my life. I live in the consciousness of all that the death, burial, resurrection, and ascension of Jesus Christ brought to me. Health, wealth, eternal life, prosperity are all mine in Christ. My life is a manifestation of God's glory and grace, in Jesus' Name. Amen.
FURTHER STUDY: Romans 10:6-10 But the righteousness which is of faith speaketh on this wise, Say not in thine heart, Who shall ascend into heaven? (that is, to bring Christ down [from above]:) 7 Or, Who shall descend into the deep? (that is, to bring up Christ again from the dead.) 8 But what saith it? The word is nigh thee, [even] in thy mouth, and in thy heart: that is, the word of faith, which we preach; 9 That if thou shalt confess with thy mouth the Lord Jesus, and shalt believe in thine heart that God hath raised him from the dead, thou shalt be saved. 10 For with the heart man believeth unto righteousness; and with the mouth confession is made unto salvation.
Romans 10:13 For whosoever shall call upon the name of the Lord shall be saved.
DAILY SCRIPTURE READING
1-Year Bible Reading Plan: 2 John,
Daniel 5-6
2-Year Bible Reading Plan: John 18:1-9,
2 Chronicles 11-12