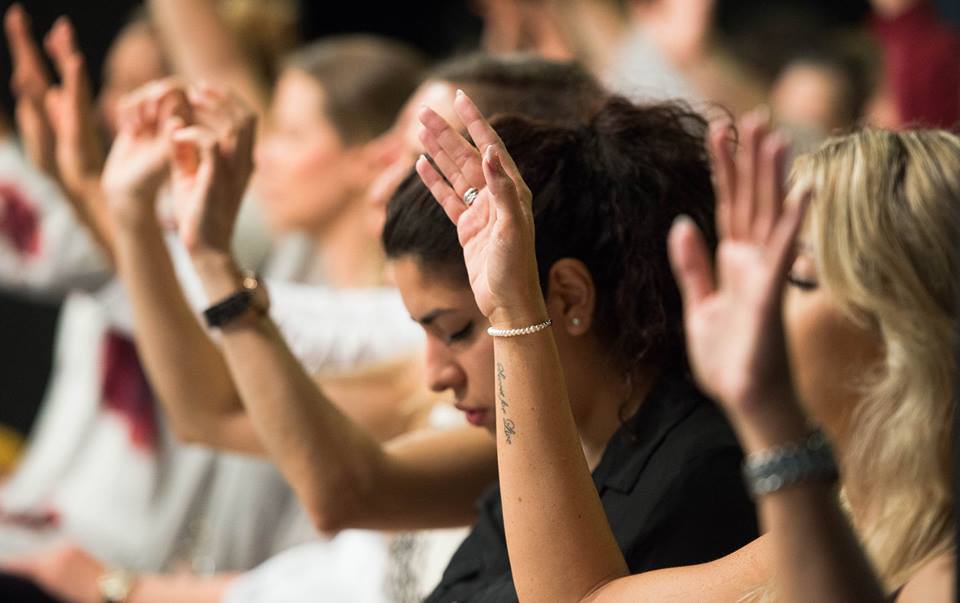 Rhapsody of Realities TeeVo
Wednesday, September 19 , 2018
Pastor Chris Oyakhilome;
THE PSALM 27 STRENGTH
(The Lord Is Your Strength And Shield!)
TO THE BIBLE
Psalm 27:1
"The Lord is my light and my salvation; whom shall I fear? The Lord is the strength of my life; of whom shall I be afraid?"
LET'S TALK
"Lord, give me strength!" This was Esteva's fond saying, whenever she was alarmed at something she'd just heard. After hearing this statement a couple of times, Esteva's friend, Janet, had to correct her, because she had just learnt Psalm 27. Esteva got the message and began to declare that the Lord was already her strength!
Let's talk about this Psalm for a moment: Here, David wasn't asking the Lord for strength. It lacks spiritual wisdom to keep asking the Lord to give you strength when, already, He's the strength of your life. If the Lord is the strength of your life, you don't need to ask Him for strength, because if you have Him, you have strength; therefore, there's no room for weakness in your life.
The Apostle Paul, with this understanding, made a remarkable claim in 2 Corinthians 12:10, when He said, "…When I am weak, then I am strong." He knew his strength was the Holy Spirit that resided in him. That's why He also said, "I can do all things through Christ which strengthens me" (Philippians 4:13). The Holy Spirit is the source of true strength, and He lives in you. Therefore, never confess weakness. Declare always that you're strengthened and marvellously helped of the Lord. His strength is available to you, and for you, when you think you're at your weakest.
Furthermore, He's your defence and shield. When people are mean to you with their words, do not be perturbed, because their words are empty. That's something you have to realise, and be grateful to the Lord for, because not only is He your strength, He's also your protection. The Bible says, "Who is he who speaks and it comes to pass, when the Lord has not commanded it?" (Lamentation 3:37). You should have no fear at all. Fear nothing, and fear no one (Isaiah 54:17). Live with this consciousness, and keep winning every day.
GO DEEPER
Psalms 23:4
Yea, though I walk through the valley of the shadow of death, I will fear no evil: for thou art with me; thy rod and thy staff they comfort me.
Psalms 27:1
The LORD is my light and my salvation; whom shall I fear? the LORD is the strength of my life; of whom shall I be afraid?
:2 When the wicked, even mine enemies and my foes, came upon me to eat up my flesh, they stumbled and fell.
:3 Though an host should encamp against me, my heart shall not fear: though war should rise against me, in this will I be confident.
2 Corinthians 3:5
Not that we are sufficient of ourselves to think any thing as of ourselves; but our sufficiency is of God;
:6 Who also hath made us able ministers of the new testament; not of the letter, but of the spirit: for the letter killeth, but the spirit giveth life.
SPEAK
The Lord is the strength of my life; therefore, there's no room for weakness in me. I'm sufficient in Christ's sufficiency, and nothing is impossible to me. Glory and honour are in his presence; strength and gladness are in His dwelling! Yea, though I walk through the valley of the shadow of death, I fear no evil; for He's my shield and eternal protection. Hallelujah!
DAILY BIBLE READING
ONE YEAR
Galatians 3:26-4:1-20, Obadiah
TWO YEAR
Luke 23:34-43, 2 Samuel 11-12
ACT
Tell someone today about Psalm 27.