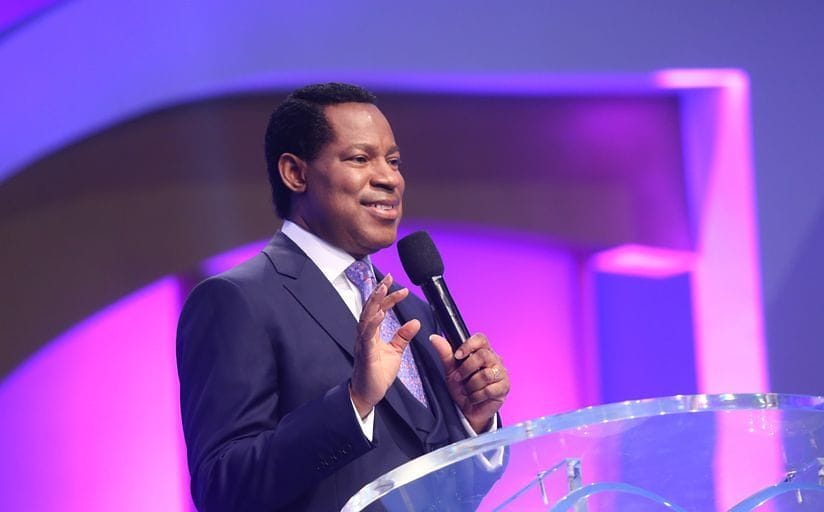 By Pauline doctrine, we mean the basic doctrines of Christ as taught by the Apostle Paul to all the Churches under him. You can find this in his epistles written to the churches. These doctrines are as follows:
The New Creation
(2Corinthians 5:17; Galatians 6:15; Ephesians 2:1-6: Ephesians 4:24)
The New Creation or New Man is a recreated man which means that he is a totally new specie of being that never existed before. As a new creature, your tribe, social status, colour, etc. do not matter. For the New Creature, there is no account of his past life because he is a newly born child!
Whatever he may have done does not stand against him because he was not the one that did them. He has a new spirit, which is different from the old one, and this spirit is created after God in righteousness and true holiness. (Ephesians 4:24).
Righteousness
Righteousness, which means having a right standing with God, is what gives the new creature the ability to stand in the presence of God without any sense of guilt or condemnations. Righteousness is is the nature of God, i is what makes God God, you cannot get it by works but it's a free gift of God to all those who have received Christ as their Lord. At the recreation, i.e. at new birth, God takes away the sinful nature and put in him His very nature and character; righteousness ( 2 Corinthians 5:21). Since, your righteousness is that of God you cannot be more righteous tomorrow than you are today – you can't grow your righteousness, but you can become more conscious of that righteousness. Remember that Christ has become our righteousness i.e. our righteousness is from God by faith.
Sanctification
Sanctification can be said to be the process of separation between the world and us, the world from us. Therefore we can see sanctification in two phases:
a. The first phase of sanctification is when God separated us from the world at new birth.
b. The second phase of sanctification takes place after the new birth. It's the process of getting the world out of us through the Word of God by the Holy Spirit. Every time we study or hear the Word of God, your mind gets renewed and you are transformed. This can be likened to a man that is pulled out from a gutter. The man still stinks though he is out of the gutter. It will take a bath and change of clothes to stop the stench. This is illustrative of a life brought from the domain of the devil to Gods kingdom. God has separated him from the world but he has to separate himself from the world through the studying of the Word of God, fellowshipping, praying, testifying, witnessing, and getting involved with the things of God that will make him renew his mind or think like God.
Holiness (Hebrews 3:1)
Holiness can be said to be a state of purity or sacred. It is anything or place where God comes upon or is present. The new creature becomes holy by the reason of the indwelling presence of God. Though God made the new creature holy, he has a role to play by ensuring that the holiness is seen through his life style, speech, appearance etc. Romans 12:1-2 explains the part the new creature has to play by presenting his body as a living sacrifice
The Law (Romans 8; 1-3; Ephesians 2:15; Hebrews 7; 18-19)
The law was not given to the Christians! In the Old Testament, it brought about the knowledge of sin, and sin brought death to all. With the law, none is justified. Therefore, the law was abolished and done away with. Now we have a new law that is at work in us "The law of the spirit of life in Christ Jesus." This law supercedes every other law and it is by faith in God.
Remission (Ephesians 1:7)
Remission is the act of totally blotting away of sins. Remission is mainly for the unbeliever or un-recreated man. At the recreation, i.e. at new birth, his sin is blotted out or washed away. Paul taught about the remission of sins.
The Difference between Remission of Sin and Forgiveness of Sins.
Remission of Sin
It is for unbelievers. It creates a relationship between the new creature and God and it occurs when they get born again.
It can be seen as a pay back of debt for someone or for sin or punishment i.e. setting free from death and sin.
Can only take place once.
Forgiveness of sin
This is an act of pardon from an error or mistake and could happen more than once.
It is for Christians.
There is a relationship between you and God.
It occurs when you do wrong thing or err either knowingly or unknowingly.
WHAT IS FAITH? (HEBREWS 11:1; Mark 11:23; 24; Mark10:27)
"Faith is the substance of things hoped for, the evidence of the things not seen". We can also say that faith is the response of the human spirit to the Word of God. Faith can be likened to a seed. That is, faith grows. We can develop and grow our faith by exercising our faith. In Chemistry or Science, substance is a type of matter that has weight, has an existence and can actually be seen. That is why in relation to the evidence: you have to prove that it is real. That is what faith is. It is very real and the result is real.