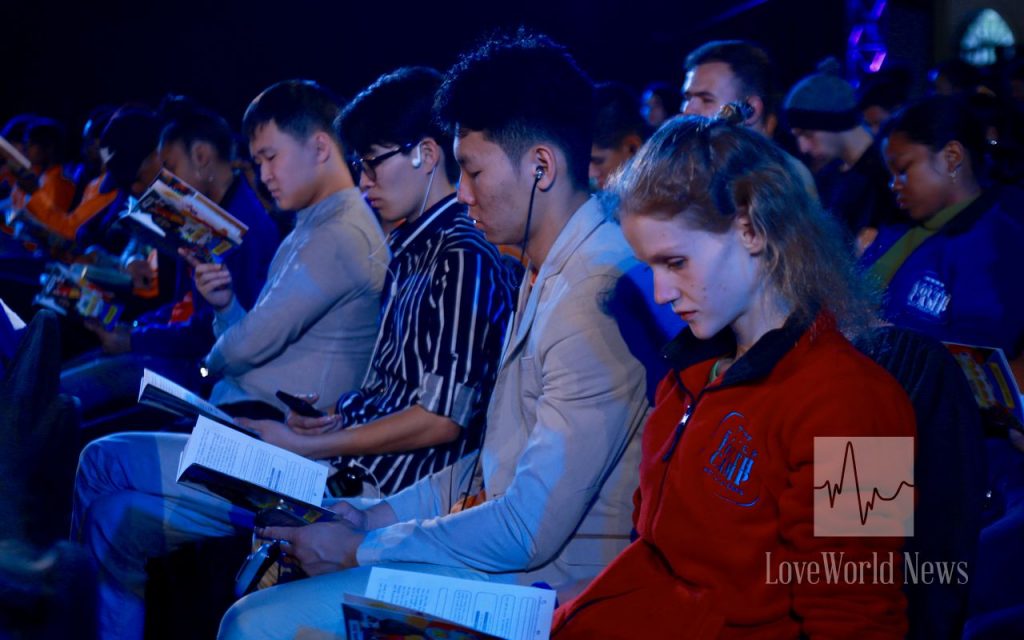 RHAPSODY OF REALITIES TEEVO DEVOTIONAL
7TH APRIL , 2018;
HE'S THE GOOD SHEPHERD;
THE LORD JESUS HAS BECOME YOUR SHEPHERD;
TO THE BIBLE – John 10:11 MSG
"I am the Good Shepherd. The Good Shepherd puts the sheep before himself, sacrifices himself if necessary."
LET'S TALK
When Jesus said, "I am the good Shepherd," He was dealing with a covenant. This covenant was not meant for the whole world but for the Jews, that is, the children of Israel. Jesus was Israel's Shepherd, but not the Shepherd of the whole world. He gave His life for Israel because He was their good Shepherd.
Remember that Caiaphas, the high priest, prophesied that it was better for Him to die than for the whole nation of Israel to perish (John 11:50).
However, Jesus didn't come for Israel alone; He had His eyes on the whole world. Jesus said, "You need to know that I have other sheep in addition to those in this pen. I need to gather and bring them, too. They'll also recognize my voice. Then it will be one flock, one Shepherd" (John 10:16 MSG).
Jesus had other sheep outside the Jewish fold and in the process of dying for the Jews, He died for them as well. That's why Paul cried out in Ephesians 2:14, "…He Himself is our peace, who has made both one, and has broken down the middle wall of separation." Jesus has made one man, who is neither Jew nor Gentile, but a new creation. There's only one fold and one Shepherd now. That good Shepherd is your Shepherd.
The Bible says in Hebrews 7:25, "Therefore He is also able to save to the uttermost those who come to God through Him, since He always lives to make intercession for them." That's your Shepherd; He'll do anything for you.
Trust Him to be who He says He is. God fed, protected and brought the children of Israel to the Promised Land; the land flowing with milk and honey. If that great Shepherd could do that for the sheep under the old covenant, how much more those of us living in the new covenant.
Believe and accept that He loves you more than you love yourself, and you'll go through life with great confidence because you know you've cast yourself into the arms of the One who loves you more than life.
Go Deeper
Hebrews 13:20; Isaiah 40:11; Psalm 23:1
Pray
Dear Father, I yield to your leading in my life. You are the great Shepherd of the sheep and my confidence is in you. Teach me to hear your voice and follow in your path for my life, in Jesus' Name. Amen.
Daily Bible Reading
ONE YEAR
Luke 11:14-36, Judges 3-4
TWO YEAR
Matthew 27:55-66, Leviticus 7
Act
Declare Psalm 23:1-6 to yourself and see what your Shepherd does for you.