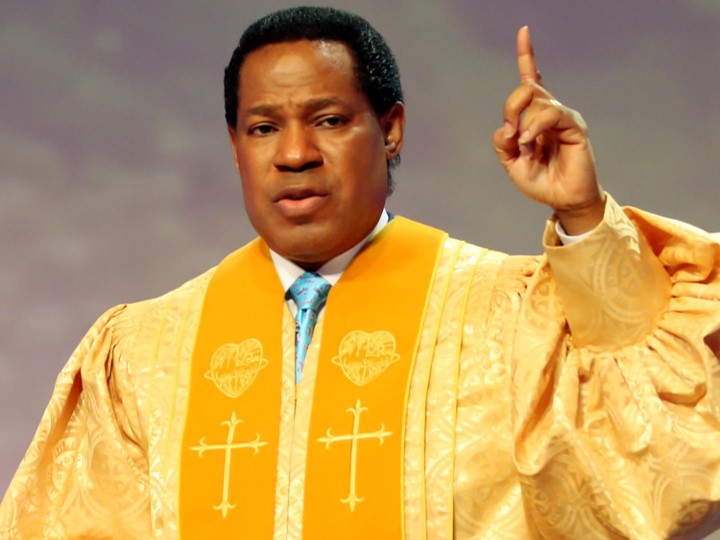 THE HOLY SPIRIT CAUSES YOU TO PROSPER
And I will put my spirit within you, and cause you to walk in my statutes… I will also save you from all your uncleannesses: and I will call for the corn, and will increase it, and lay no famine upon you (Ezekiel 36:27-29).
True and lasting prosperity comes through the Holy Spirit. In the Scripture above, God says, "I will put My Spirit within you… and I will also save you from all your uncleannesses: and I will call for the corn, and will increase it…." In other words, He's saying "I'll get rid of the mess from your life, and then I will call for the corn;" which signifies prosperity. This means prosperity is a manifestation of the presence of Holy Spirit in your life!
In the Church of Jesus Christ, there's been a lot of preaching about prosperity. It's been preached that "When you give, God will give back to you." But you see, it doesn't end there; that's half-truth. Truth has to be all-truth. So many of God's people give: they sow seeds and give their offering but it doesn't seem to come back to them multiplied as God said it would. Why? The reason is that when you sow your seed, if the rain doesn't fall and there's no water, something will go wrong with the seed. That rain is symbolic of the Holy Spirit in biblical parlance.
The Bible says, "Ask ye of the LORD rain in the time of the latter rain; so the LORD shall make bright clouds, and give them showers of rain, to everyone grass in the field" (Zechariah 10:1). This is talking about the Holy Ghost! When you sow your seed or give to God, if it's going to come back multiplied, it's going to be as a result of the rain, and your prayer is what makes the rain to fall.
This is the mistake some Christians have made. They just give and then expect a harvest; they don't pray. That's like using God's Word for gambling! When you give to God, you must recognize that He is Almighty God, and then you pray in the Holy Ghost. That way, you're watering your seed. When you do that, you'll have such a great harvest, there'll be no room enough to receive it all, praise God!
A FREE GIFT FOR YOU.
KINDLY DOWNLOAD OVERFLOW BY SINACH
KINDLY DOWNLOAD MORE THAN THIS WORLD BY JOE PRAIZE