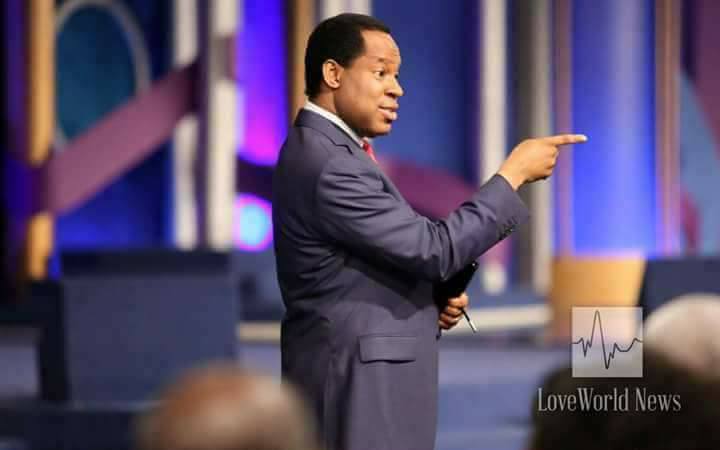 Rhapsody of Realities TeeVo ; Tuesday, 4th June 2019 ;
Pastor Chris Oyakhilome DSc., DD ;
WHAT'S TRUE RIGHTEOUSNESS?
(The Gospel Unveils God's Kind Of Righteousness)
TO THE BIBLE Romans 1:16-17 GNB
"I have complete confidence in the gospel; it is God's power to save all who believe, first the Jews and also the Gentiles. For the gospel reveals how God puts people right with himself: it is through faith from beginning to end. As the scripture says, "The person who is put right with God through faith shall live.""
LET'S TALK➡
Dave had always thought Christianity was all about turning a new leaf: doing good deeds and not doing things that God didn't want. Thus, he had assumed he was a Christian because he didn't smoke, lie, or cheat in class as others did. He only got to realize, after hearing the Gospel of Jesus Christ, that his stance before God wasn't as a result of the things he did or didn't do, and that true righteousness with God was a free gift to receive through faith in Jesus Christ's death, burial and resurrection.
Through the years, people have sought righteousness, wanting to be righteous before God. However, the latter part of our opening scripture explains the reason for their inability to attain righteousness or even comprehend what it means. The righteousness of God is only revealed in the Gospel of Christ. The Gospel of Christ is the unveiling of God's righteousness; it's the good news of God's righteousness to man as a gift. Therefore, until one accepts the Gospel of Christ, he or she will never be able to live a righteous life or know what the righteousness of God is.
Righteousness gives you the ability to stand in the presence of God without condemnation, guilt, fear or sense of inferiority. It's the ability to stand in fellowship with God and having the rightness of God in your spirit. There's no other way to come into this extraordinary life of righteousness and oneness with the Lord, except through the Gospel of Jesus Christ.
This is why we can't afford to be quiet about the Gospel. It's the answer to mankind's cry. There's no other way for people to learn of, understand and receive God's righteousness, outside of the Gospel of Jesus Christ. So, don't be quiet where you are today; preach the Gospel of Jesus Christ and be the answer to people's search for God's righteousness.
Go Deeper
Romans 3:22
even the righteousness of God, through faith in Jesus Christ, to all [a]and on all who believe. For there is no difference;
Romans 4:5
David Celebrates the Same Truth
5 But to him who does not work but believes on Him who justifies the ungodly, his faith is accounted for righteousness,
Pray 🗣
Dear Father, I thank you for your righteousness revealed in the Gospel of Christ. As the message of salvation gets into the hearts of men today, I pray that faith be ignited in them to receive and become the effulgence of your righteousness, as eternal life is imparted to their spirits, in Jesus' Name.
Daily Bible Reading
ONE YEAR
John 18:28-19:1-16, 1 Chronicles 14-16
TWO YEAR
1 Corinthians 15:29-39, Proverbs 31
Act▶
Read and meditate on Apostle Paul's writings in Romans 3:20-28.