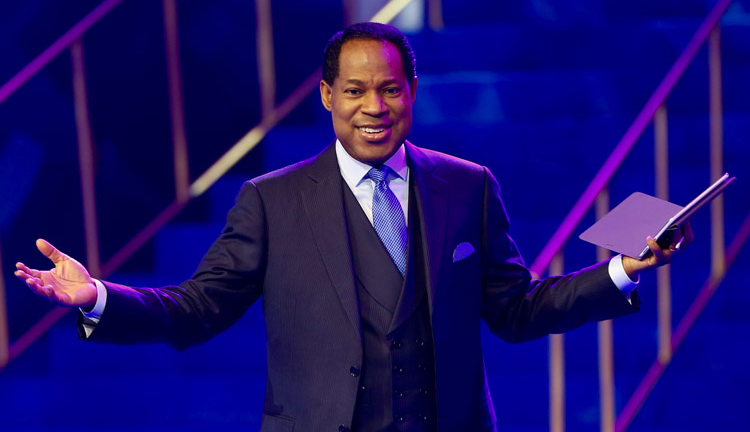 RHAPSODY OF REALITIES DAILY DEVOTIONAL
SUNDAY, 9TH SEPTEMBER 2018
THE GLORY INSIDE YOU
And it came to pass about an eight days after these sayings, he took Peter and John and James, and went up into a mountain to pray. And as he prayed, the fashion of his countenance was altered,and his raiment was white and glistering(Luke 9:28-29).
Isn't it amazing that as Jesus prayed, such glory emitted and beamed forth from His spirit? This lets us know that the glory is within; it doesn't come from "heaven." Some people pray and say, "O Lord, let your glory rest upon me"; that was in the Old Testament. In the New Testament, the glory is inside you; it doesn't come from above.
The glory of God that Moses saw, the glory that came upon him, and rested on his countenance, is inside you. Actually, the glory in you is a greater glory.2 Corinthians 3:10-11 says, "For even that which was made glorious had no glory in this respect, by reason of the glory that excelleth . For if that which is done away was glorious, much more that which remaineth is glorious." Notice the construction: "…the glory that excelleth" ; that's the glory of the Holy Spirit in us.
The Holy Spirit is the Spirit of glory; He's the glory of the Father, and He lives in you in His fullness.Therefore, just as we read about Jesus in our opening verse, every time you pray in the spirit, something happens to your physical body; the glory beams from within your spirit, permeates your body, and affects everything around you.
Those around you may not see it, but it makes nodifference; they don't have to see it. What's importantis the impact of that glory on your life, on your physicalbody, and on your environment. This is why you mustpray in the spirit often; that glory will rid your body of sickness and disease; and the depravities and problemsthat ravage the lives of others won't affect you.
Ephesians 3:20 declares, "Now unto him that is able to do exceeding abundantly above all that we askor think, according to the power that worketh in us."The power that works in us refers to the glory within.Hallelujah!
*PRAYER*
Dear Father, thank you for the awesome privilege of having the Holy Spirit live in me; He's the glory of my life, and I take advantage of His glorious presence and power in me to bless my world! The glory of the Lord is revealed in, and through me today, and I'm transported into higher realms of blessings in the transcendent life, in Jesus' Name. Amen.
*FURTHER STUDY:
John 17:22
And the glory which You gave Me I have given them, that they may be one just as We are one:
Romans 8:26‭-‬27 AMPC*
So too the [Holy] Spirit comes to our aid and bears us up in our weakness; for we do not know what prayer to offer nor how to offer it worthily as we ought, but the Spirit Himself goes to meet our supplication and pleads in our behalf with unspeakable yearnings and groanings too deep for utterance.
27 And He Who searches the hearts of men knows what is in the mind of the [Holy] Spirit [what His intent is], because the Spirit intercedes and pleads [before God] in behalf of the saints according to and in harmony with God's will. [Ps. 139:1, 2.]
1 YEAR BIBLE READING PLAN
2 Corinthians 8-9 & Proverbs 24-26
2 YEAR BIBLE READING PLAN
2 Thessalonians 2:11-17 & Jeremiah 27