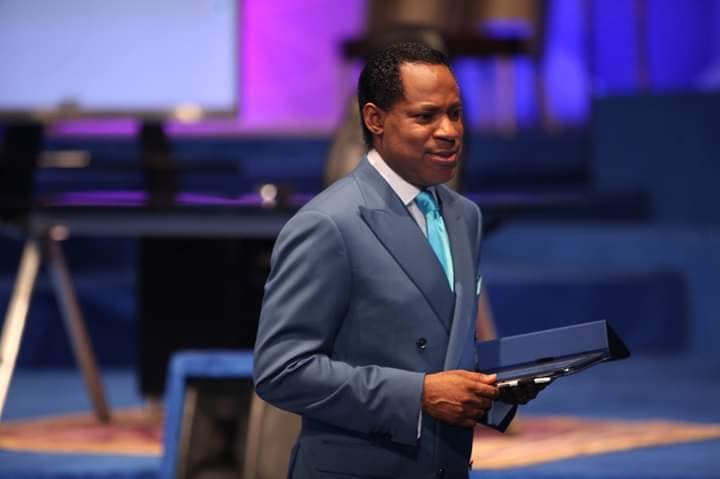 Rhapsody of Realities TeeVo,
Tuesday, January 22, 2019
Pastor Chris
THE FATHER'S PRIORITY,
(He's So Interested In Your Wellbeing),
TO THE BIBLE
1 Peter 5:7 AMPC
"Casting the whole of your care [all your anxieties, all your worries, all your concerns, once and for all] on Him, for He cares for you affectionately and cares about you watchfully."
LET'S TALK
Your earthly parents, knowing that you're their child, can go to far lengths to ensure you've got a good life. They protect, feed, shelter, clothe you and make sure you're well taken care of. They even go as far as taking care of your friends, simply because they're friends with you! Now, if your earthly parents could do all of that for you, how much love and care do you think your heavenly Father has for you?
Your connection to your heavenly Father is total and complete; it's not something that changes every now and then. He's really your heavenly Father by spiritual birth. So, whatever is important to you is important to Him. He cares about you affectionately; you're His highest priority. He loves you as much as He loves Jesus. He's more ambitious about your success than you are for yourself. This should make you rejoice, and take worry away from your life permanently.
God knows how much you want to be happy; He knows every good thing you want for yourself, and He has granted you all things that pertain to life and godliness in Christ Jesus. He said, "My son, give me your heart and let your eyes delight in my ways" (Proverbs 23:26 NIV). Trust Him and serve Him with your life. He knows everything you desire better than you do.
"Can a woman forget her nursing child, and not have compassion on the son of her womb? Surely they may forget, yet I will not forget you" (Isaiah 49:15). This is God talking to you. When everything seems to be going contrary to what the Word says concerning you, God says, "I am with you and will watch over you wherever you go…I will not leave you until I have done what I have promised you" (Genesis 28:15 NIV). His Word concerning you won't fall to the ground!
GO DEEPER
Isaiah 43:4
Since thou wast precious in my sight, thou hast been honourable, and I have loved thee: therefore will I give men for thee, and people for thy life.
James 1:18
Of his own will begat he us with the word of truth, that we should be a kind of firstfruits of his creatures.
PRAYER
Dear heavenly Father, I'm so grateful for your unconditional and everlasting love. How comforting to know that I'm always on your mind! Thank you for making me a peculiar treasure unto you. I worship you, and will forever be grateful, in Jesus' Name. Amen.
DAILY BIBLE READING
ONE YEAR
Matthew 15:1-28, Exodus 1-2
TWO YEAR
Acts 11:4-14, Job 15-16
ACT
Thank God for making you His number one priority.