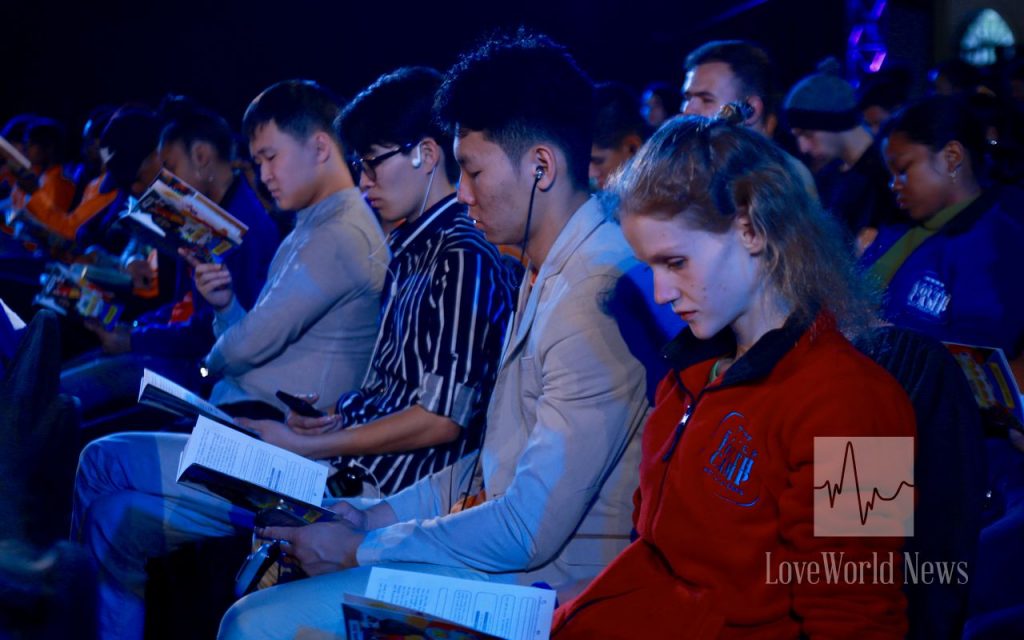 THE FATHER'S LOVE IS IN YOU;
"And hope maketh not ashamed; because the love of God is shed abroad in our hearts by the Holy Ghost which is given unto us"(Romans 5:5).
The highest revelation of Christianity is Christ in you, living out His love in you. That's because love is the highest and topmost quality of God's character, so much so, that the Bible says, "God is love; and he that dwelleth in love dwelleth in God, and God in him" (1 John 4:16). As a Christian, your life ought to be an outshining of God's great love—His unconditional and self-giving love! You're a testimony of the Father's great love.
"But God's love is too high; how can one ever attain to such high level of love?" you might ask! Well, Jesus already prayed in John 17:26: "And I have declared unto them thy name, and will declare it: that the love wherewith thou hast loved me may be in them, and I in them." Sometimes I read this verse and cry because it's just too much. Jesus asked that our heavenly Father's love may be in us. We know God heard His prayer because in Romans 5:5, Paul tells us that the same love Jesus prayed about has now been shed in abundance in our hearts by the Holy Ghost!
So, you don't need to try to attain to God's level of love, for His love is already in you, and it ought to drive you into action for the Kingdom. God's love for the world drove Him to give His very best for the salvation of others (John 3:16).
This also should be your testimony; the Father's love in you should compel you to give your all to the Lord and dedicate yourself to the expansion of His Kingdom. It should motivate you to preach and give big-time for the propagation of the Gospel! "And that he died for all, that they which live should not henceforth live unto themselves, but unto him which died for them, and rose again" (2 Corinthians 5:15).
Further Study:
1 John 4:12-16