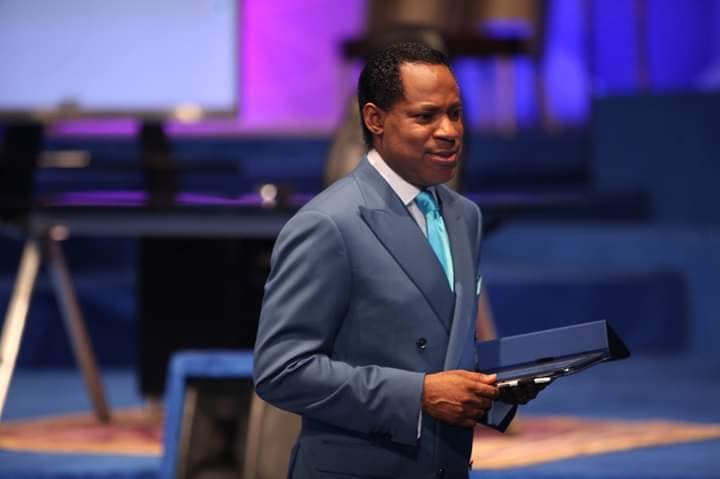 Thursday, January 10, 2019,

Rhapsody of Realities TeeVo,
Pastor Chris Oyakhilome,
THE CHRIST LIFE,
(Christianity Is The Christ-In-You Life),
📖TO THE BIBLE Colossians 1:27 NIV
"To them God has chosen to make known among the Gentiles the glorious riches of this mystery, which is Christ in you, the hope of glory."
LET'S TALK➡
You've probably filled an application document of some sort, perhaps at school or elsewhere, where you were required to fill in your biodata, on a website or written form. You got to the section where it asked "Religion," and wondered what that meant. Various options were cited for you to tick, such as "Buddhism," "Islam," "Christianity" or some other religion, but you knew Christianity wasn't a religion at all. What was your reaction then?
The Bible never presents Christianity as a religion. The reason many equate Christianity with religion is because of some of the activities in Christianity which seem consistent with religion. James 1:27 clarifies that for us: "Religion that God our Father accepts as pure and faultless is this: to look after orphans and widows in their distress and to keep oneself from being polluted by the world" (NIV). The foregoing scripture doesn't make all of Christianity a religion.
For example, that you have a kitchen in your home doesn't make your whole home a kitchen. In religion, man is in search of a "God"; he wants to serve and relate with "God," because he believes there's a God. So, he wants to pray to, and worship, that "God." Therefore, in pursuit of his dream to serve and please that "God," whoever "that God" may be, he carries out so many different activities; that's religion.
The difference in Christianity is the man Jesus; it's about His life that was poured out, so that you, instead of searching for God, could be an associate of the God-kind. That's Christianity; it's the life of Christ in a human being. It's the actual supplanting of the human life by the supernatural life of Christ; the outworking of divinity in a human vessel; the unveiling of the Christ-life in a believing one. Understanding this about Christianity sets you on course to live triumphantly every day, because you've come to know that greater is He that's in you, than he that's in the world.
🔥Go Deeper🔥
Colossians 1:26-27; 1 John 4:4; 1 John 5:4
🙋‍♂Pray
Dear Father, thank you for the reality of the divine life in Christ Jesus, who has defeated death and has brought life and immortality to light through the Gospel. Now, I live a life of victory and dominion over Satan and circumstances, in Jesus' Name. Amen.
📚Daily Bible Reading
ONE YEAR
Matthew 8:1-27, Genesis 25-26
TWO YEAR
Acts 8:1-13, Esther 1-2
Act➡
Thank God for the life of Christ that's in you right now.