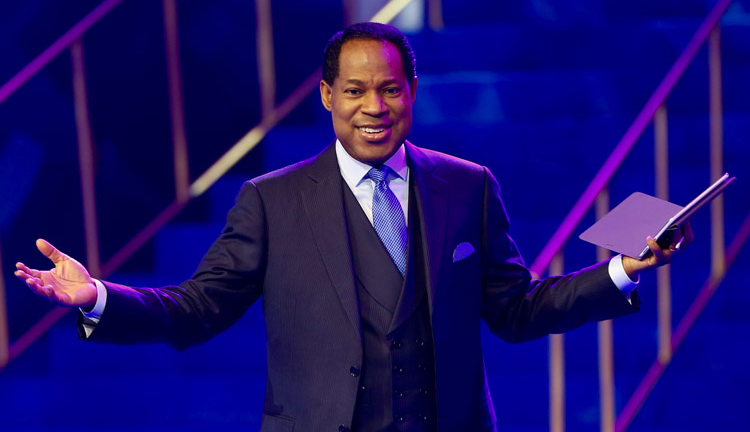 Rhapsody Of Realities TEEVO
SUNDAY 3RD DECEMBER 2017
Pastor Chris
TAKE CHARGE FOR JESUS!
(God Needs You To Run The Earth!)
TO THE BIBLE
Psalm 115:16
"The heaven, even the heavens, are the LORD's; but the earth He has given to the children of men."
LET'S TALK
Imagine that you have a house that you leased to someone for a period of five years. Even though the house remains yours, you have no authority to do anything in or with it for the period of the lease. In the same way, God has leased the earth to man, and for the time being, He can't run it by Himself. He has given us the divine authority and responsibility to run things on earth, and He'll hold us accountable for what we do with that authority.
Many, including Christians, analyse events and happenings in the world and wonder why God isn't "doing" anything to right what's wrong. Well, if you're waiting on God to do something, you're making a mistake. He doesn't, and wouldn't, do anything in the earth without you, until the lease runs out, and a new heaven and a new earth takes its place.
However, until then, the responsibility is ours to tame and subdue this world. All of creation is waiting for the manifestation of the sons of God—that's you and me (Romans 8:19-21). God needs you; therefore, take your place as a joint-heir with Christ, and fulfill your purpose here on earth.
GO DEEPER
Matthew 18:18
Verily I say unto you, Whatsoever ye shall bind on earth shall be bound in heaven: and whatsoever ye shall loose on earth shall be loosed in heaven.
Matthew 28:18
And Jesus came and spake unto them, saying, All power is given unto me in heaven and in earth.
:19 Go ye therefore, and teach all nations, baptizing them in the name of the Father, and of the Son, and of the Holy Ghost:
:20 Teaching them to observe all things whatsoever I have commanded you: and, lo, I am with you alway, even unto the end of the world. Amen.
PRAY
Dear Father, I thank you for your authority conferred on me to run this world. I'm your seed, prolonging your days here on earth. Therefore, I fulfill my divine responsibility of bringing men and women into their inheritance in Christ, through the Gospel, in Jesus' Name. Amen.
DAILY BIBLE READING
One Year
1 John 4, Daniel 1-2
Two Year
Revelation 6:11-17, Joel 3
Act
Take charge and dominate your world by speaking faith-filled words today!