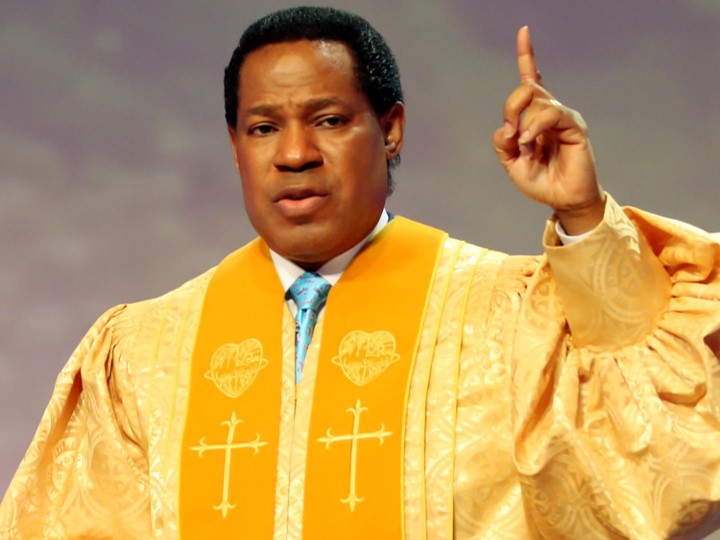 RHAPSODY OF REALITIES DAILY DEVOTIONAL
SPIRITUAL AWARENESS .
Sunday, March 4th ,2018
Pastor Chris
That the God of our Lord Jesus Christ, the Father of glory, may give unto you the spirit of wisdom and revelation in the knowledge of him: The eyes of your understanding being enlightened; that ye may know what is the hope of his calling, and what the riches of the glory of his inheritance in the saints (Ephesians 1:17-18).
The word, "know" in our opening text is the Greek "eido." It means, "To become aware." God wants you to become aware of the hope of His calling in your life, and the inheritance He's made available to you in Him.
1 John 5:13 (NIV) says, _*"I write these things to you who believe in the name of the Son of God so that you may know that you have eternal life."*_ God wants you to know you have eternal life in your spirit now. When you're aware of it, you're going to live and act accordingly. It's part of growth—learning about the things of God—knowing where you are, and who you are in Him.
Eternal life is the life and nature of God, which you receive at the new birth: _*"And this is the record, that God hath given to us eternal life, and this life is in his Son. He that hath the Son hath life; and he that hath not the Son of God hath not life"*_ (1 John 5:11-12). Are you aware that you have eternal life? Has it dawned on you that you're an associate of the God-kind? You may not feel it in your body that you've received the life of God; that's because eternal life is in your spirit and not your physical body, and your consciousness of it will affect the way you live.
You're not ordinary; the life in you is incorruptible, making you excellent and full of glory. God wants you to come to the active knowledge of this truth.
PRAYER
Dear Father, I thank you for eternal life that's in my spirit. I live and function with the consciousness that I'm an associate of the God-kind. Nothing is impossible to me, for as Christ is, so am I in this world. I'm healthy and strong, strengthened with might by God's Spirit in my inner man, in Jesus' Name. Amen.
FURTHER STUDY: John 17:2-3 As thou hast given him power over all flesh, that he should give eternal life to as many as thou hast given him. 3 And this is life eternal, that they might know thee the only true God, and Jesus Christ, whom thou hast sent.
1 Corinthians 2:12 Now we have received, not the spirit of the world, but the spirit which is of God; that we might know the things that are freely given to us of God.
DAILY SCRIPTURE READING
1-Year Bible Reading Plan: Mark 10:32-52,
Numbers 14-15
2-Year Bible Reading Plan: Acts 24:1-9,
Psalm 56