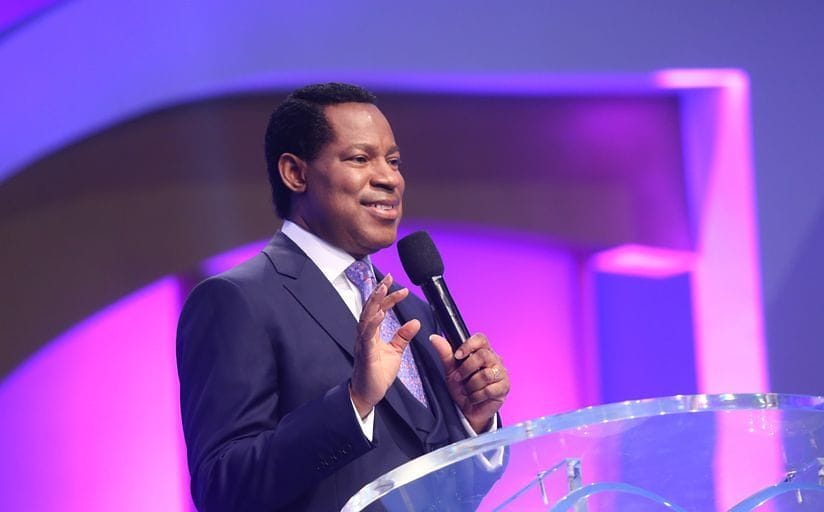 Rhapsody of Realities TeeVo,Friday, February 8, 2019,
Pastor Chris Oyakhilome DSc, D.D,
SOW LOVE SEEDS
(You're God's Outstretched Arm Of Love To A Hurting World)
📖TO THE BIBLE 1 Peter 4:8 TLB
"Most important of all, continue to show deep love for each other, for love makes up for many of your faults."
LET'S TALK➡
Some people get upset whenever they feel unloved or unappreciated by others. This is because they depend on others to make them happy, and when they meet people who don't seem to care for them, they feel crushed. That's not God's dream for you. Instead of waiting for people to care for you, He wants you to be the one to love and care for others. That's the way to think; don't wait for people to care for you. Rather, live life from the standpoint of a blesser, and look out for people that need to be loved, blessed and cared for.
You need to see yourself as God's outstretched hand to bless your world. God said to Abraham: "And I will make of you a great nation, and I will bless you [with abundant increase of favors] and make your name famous and distinguished, and you will be a blessing[dispensing good to others]" (Genesis 12:2 AMPC). You're the seed of Abraham, and you've been called to dispense good to others. When you learn to see yourself this way, your happiness and joy won't be dependent on others, but will naturally effuse from within you: "…the fruit of the Spirit is love, joy, peace, forbearance, kindness, goodness…" (Galatians 5:22 NIV).
Be willing to show to others the same love you desire to receive. If you show love, you'll receive love. The Bible says, "Do not be deceived, God is not mocked; for whatever a man sows, that he will also reap" (Galatians 6:7). If you sow the seed of love in abundance, you'll surely reap a harvest of love from others in a greater measure. The beautiful thing about it is, when you sow love in abundance, you won't only receive love from those to whom you expressed love,
but also from people you never knew before.
🔥Go Deeper
Matthew 5:13-16
13 Ye are the salt of the earth: but if the salt have lost his savour, wherewith shall it be salted? it is thenceforth good for nothing, but to be cast out, and to be trodden under foot of men.
14 Ye are the light of the world. A city that is set on an hill cannot be hid.
15 Neither do men light a candle, and put it under a bushel, but on a candlestick; and it giveth light unto all that are in the house.
16 Let your light so shine before men, that they may see your good works, and glorify your Father which is in heaven.
🙋‍♂Pray
Dear Father, thank you for expressing your love through me to my world today. I function from a position of advantage today, refusing to be dependent on others for love and fulfilment, but freely dispensing the love of God that's shed abroad in my heart, in Jesus' Name. Amen.
Daily Bible Reading
ONE YEAR
Matthew 26:31-56, Exodus 34-35
TWO YEAR
Acts 16:11-18, Psalm 5-6
▶Act
Share the love of God with someone today, and give that person a nice treat.