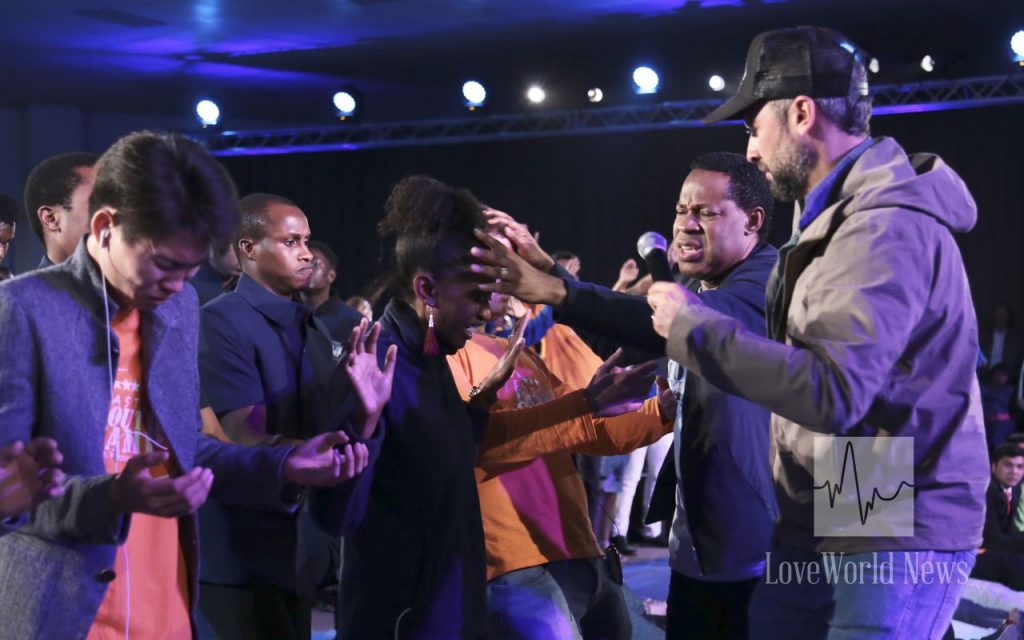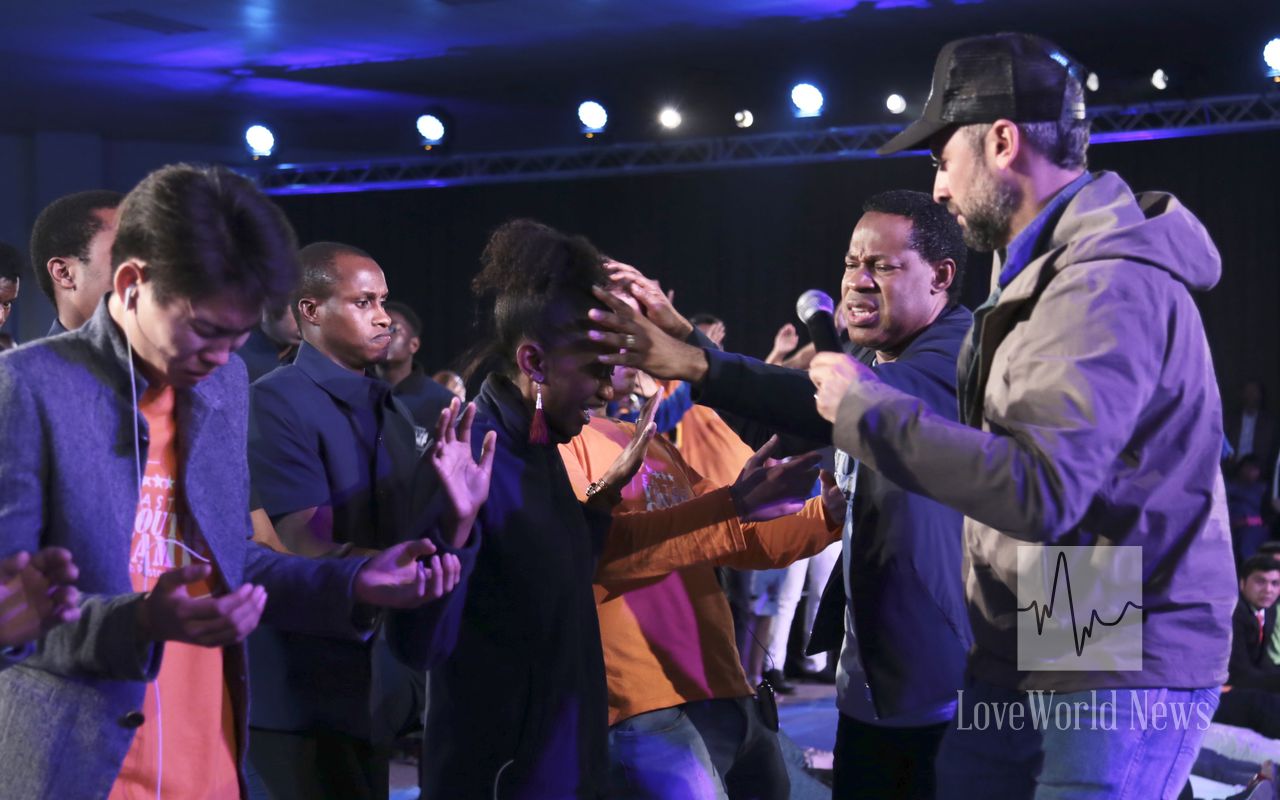 RHAPSODY OF REALITIES DAILY DEVOTIONAL
SONGS OF VICTORY .
Friday, August 10th , 2018
Pastor Chris
Thus saith the LORD unto you, Be not afraid nor dismayed by reason of this great multitude; for the battle is not yours, but God's (2 Chronicles 20:15).
In 2 Chronicles 20, we read something inspiring that King Jehoshaphat did when Judah was besieged by enemy nations. He and the armies of Judah were completely out-numbered, and in his own words, he admitted Judah's vulnerability, but not without seeking help from the Lord. He prayed, "O our God, wilt thou not judge them? for we have no might against this great company that cometh against us; neither know we what to do: but our eyes are upon thee" (2 Chronicles 20:12).
Then, verses 14-17 tells us something beautiful; it says, "Then upon Jahaziel the son of Zechariah…came the Spirit of the Lord…And he said, …Thus saith the Lord unto you, Be not afraid nor dismayed by reason of this great multitude; for the battle is not yours, but God's. Tomorrow go ye down against them….Ye shall not need to fight in this battle: set yourselves, stand ye still, and see the salvation of the Lord with you, O Judah and Jerusalem: fear not, nor be dismayed; tomorrow go out against them: for the Lord will be with you."
Those were the Lord's comforting and assuring words to Jehoshaphat. But notice the next thing Jehoshaphat did, in readiness to confront the invading army: he appointed singers unto the Lord, to praise the beauty of Holiness, chanting, "…Praise the Lord; for his mercy endureth for ever"(2 Chronicles 20:21). This was a song of victory.
As they went on singing and marching towards the enemy's camp, the Bible declares that "…the LORD set ambushments against the children of Ammon, Moab, and mount Seir, which were come against Judah; and they were smitten" (2 Chronicles 20:22). When Judah's army came in from behind the singers, their entire assailants had perished, having destroyed one another. Jehoshaphat, with his army, simply took the spoil without a fight! This was an unusual strategy, and it's for our learning.
Our songs of worship and praise, in the face of daunting circumstances, spell defeat for the adversary. It doesn't matter how severe you think the challenge is; praise and worship the Lord from His Word of victory. Regardless of the might of the adversary and adversities, never give up! Sing songs of victory. Hallelujah!
PRAYER
Thank you Father, for you've made me an overcomer in this world and set me on a perpetual victory parade, with songs of victory in my mouth! I'm full of might and ability to face and surmount life's challenges, to the glory and praise of your Name, in Jesus' Name. Amen.
*FURTHER STUDY:
*Psalm 149:1-6* Praise ye the LORD. Sing unto the LORD a new song, [and] his praise in the congregation of saints. 2 Let Israel rejoice in him that made him: let the children of Zion be joyful in their King. 3 Let them praise his name in the dance: let them sing praises unto him with the timbrel and harp. 4 For the LORD taketh pleasure in his people: he will beautify the meek with salvation. 5 Let the saints be joyful in glory: let them sing aloud upon their beds. 6 [Let] the high [praises] of God [be] in their mouth, and a twoedged sword in their hand;
2 Corinthians 2:14-15 MSG* And I got it, thank God! In the Messiah, in Christ, God leads us from place to place in one perpetual victory parade. Through us, he brings knowledge of Christ. Everywhere we go, people breathe in the exquisite fragrance. 15 Because of Christ, we give off a sweet scent rising to God, which is recognized by those on the way of salvation–an aroma redolent with life.
DAILY SCRIPTURE READING
1-Year Bible Reading Plan=> Romans 12:1-16 & Psalms 85-88
2-Year Bible Reading Plan=> Philippians 1:15-22 & Isaiah 61