(You Can Now Live Above Sin And Sickness)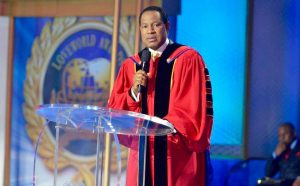 TO THE BIBLE: Romans 8:10-11 NIV
"…If Christ is in you, your body is dead because of sin, yet your spirit is alive because of righteousness. And if the Spirit of him who raised Jesus from the dead is living in you, he who raised Christ from the dead will also give life to your mortal bodies through his Spirit, who lives in you."
LET'S TALK
In God's original plan, He created the human body to be impregnable. Man was made to live long and free of sickness, disease or anything that hurts. However, Adam's disobedience introduced death into the fabric of everything, his own body included. "Death" here doesn't only imply the cessation of life; it also means "to fail," "to be damaged" and to "fade away."
Thus, Adam's disobedience introduced failure and damage to the world. Man, who was created in God's image, could now fall sick. His heart, liver, kidney etc., could now fail. When Jesus came, however, He defeated the devil and his cohorts and seized from him the keys of hell and death. The Bible says in 1 John 3:8, "…For this purpose the Son of God was manifested, that He might destroy the works of the devil." After He destroyed the hold of sin and death over your life, He then declared, "…Sin shall not have dominion over you, for you are not under law but under grace" (Romans 6:14)! Therefore, sin and all its negative effects, including sickness, failure, poverty, and death, have no dominion or power over you, for you are under grace.
The Lord Jesus has given you the victory over sin, sickness and death. The reason some Christians are still living in bondage to these things is their lack of knowledge (Hosea 4:6). Refuse to be in bondage to sickness, disease or the devil. Change that negative situation by the power of the Holy Ghost in you.
Go Deeper
Psalm 103:1-3; Psalm 107:20; 1 Peter 2:24
Speak
My body is the temple of the Holy Spirit. Therefore, I live above sickness, disease, infirmity and death. I have the life of God in me; my life is for the glory God. I'm a victor in Christ Jesus; no weapon fashioned against me shall prosper.
Daily Bible Reading
ONE YEAR
Acts 25:1-12, Psalms 7-10
TWO YEAR
Galatians 5:1-12, Isaiah 37
Act
Spend time to speak in tongues today, and consciously stir up the power of the Holy Ghost from within.
My Notes
_______________________________________
_______________________________________
Share your thoughts on today's article on the TeeVo Review section, go to www.teevotogo.org