(The Anointing Of The Spirit Can Handle It)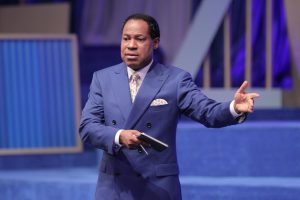 TO THE BIBLE: 2 Kings 4:1-4 RSV
"Now the wife of one of the sons of the prophets cried to Eli'sha, "Your servant my husband is dead…the creditor has come to take my two children to be his slaves." And Eli'sha said to her, "What shall I do for you? Tell me; what have you in the house?" And she said, "Your maidservant has nothing in the house, except a jar of oil." Then he said, "Go outside, borrow vessels of all your neighbors, empty vessels and not too few. Then go in, and shut the door upon yourself and your sons, and pour into all these vessels; and when one is full, set it aside.""
LET'S TALK
There's something I love about the story of the widow that came to Prophet Elisha for help (2 Kings 4:1-2), and the Lord would have those of us living in the New Testament learn from it. Elisha asked for what she had in her house, and she said she didn't have anything but a pot of oil (2 Kings 4:2). She could have said she didn't have anything at all, but she recognised the oil as an important asset.
The Prophet Elisha instructed the woman on what to do with the oil in 2 Kings 4:3-4. He said she should borrow vessels from her neighbours, shut herself and her sons in and "…pour into all these vessels; and when one is full, set it aside…" (2 Kings 4:4). I want you to notice the term "pour" chosen by the Holy Spirit in the Scripture. We know it's the oil that's in context here, and that was what she poured.
Here is what God would have us learn from that story; you know oil as used in the Scriptures symbolically alludes to the anointing of the Holy Spirit. So, in your life, your greatest asset is the Holy Spirit, Who has anointed you with power to confront and prevail over all the challenges of life. When you're facing challenges at home or school, you've got what it takes to handle the situation—and that's the anointing of the Holy Spirit. All you need do is shut yourself in and begin to pour out the power of the Holy Spirit from within you, by speaking in other tongues and releasing words of power. Get out that school project with which you need help with, and as you declare God's Word in prayer and under that anointing, you'll surely have a miracle.
Go Deeper
James 5:16 AMPC; Acts 1:8 AMPC
Pray
Dear heavenly Father, I thank you for enduing me with the inherent dynamic ability to effect positive changes in the face of every challenging situation. I thank you for this working of your Spirit in me mightily in Jesus' Name. Amen.
Daily Bible Reading
ONE YEAR
Ephesians 5:3-21, Isaiah 27-28
TWO YEAR
2 Timothy 4:1-10, Jeremiah 47
Act
Speak in tongues for at least fifteen minutes, and then prophesy the Word to that situation confronting you.
My Notes
Share your thoughts on today's article on the TeeVo Review section, go to www.teevotogo.org