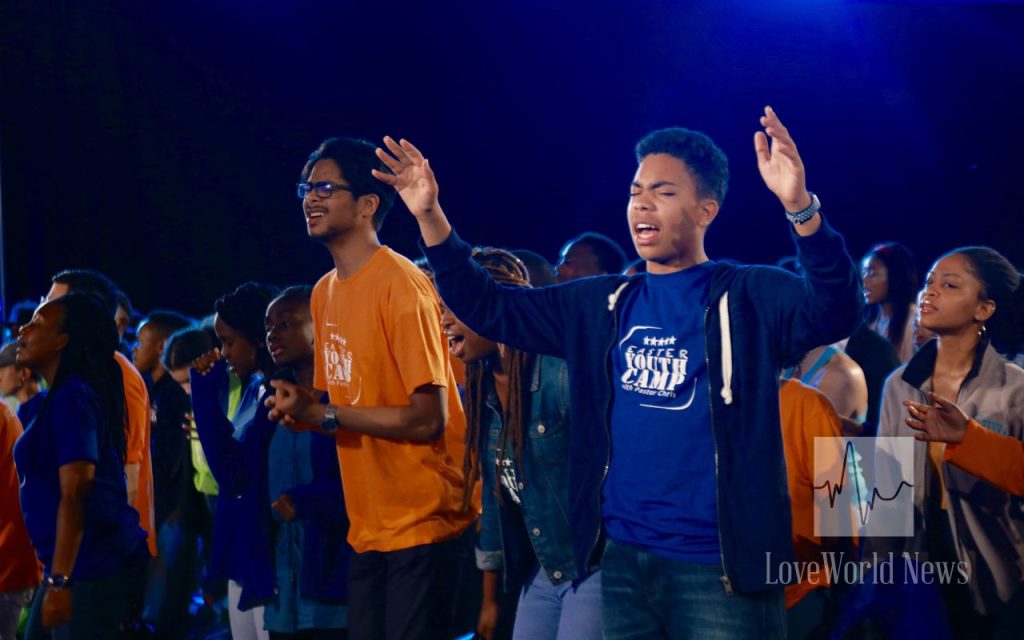 Rhapsody of Realities TeeVo
Sunday, August 5 , 2018
Pastor Chris Oyakhilome
RADIATE FROM WITHIN
(Shine Your Light So Bright For All To See)
TO THE BIBLE
Matthew 5:16 CEV
"Make your light shine, so that others will see the good that you do and will praise your Father in heaven."
LET'S TALK
Neil didn't understand how he lost the "Personality of the Year" award to Michael. Being the school's current basketball MVP and sprint champ, he believed his popularity would give him the edge over everyone else. He was handsome and outspoken, yet Michael won the students' vote.
Neil's problem was that he was brash and arrogant. Michael, on the other hand, was super-brilliant, yet he had a kind and calm personality. He would go out of his way to help anyone, and when asked why, he would often respond, "That's what Jesus would do." Michael was indeed a light to his world.
In Matthew 5:16 (CEV), the Master reveals an important success principle. He said, "Make your light shine, so that others will see the good that you do…." Notice He didn't say, "Make your light shine, so you can become famous." Rather, He says, "Make your light shine, so that others will see the good that you do…." This is the secret to real promotion in life. Michael won the prize, not because of his brains or looks, but the glory he radiated from within (2 Corinthians 4:6-7).
Look at Joseph: he was sold into slavery by his brothers and jailed on the strength of a false testimony; still, he shone so brightly through all his tests and trials, and became the first Prime Minister in a foreign country, the super-power of that time, no less!
You too can shine brightly at home, in school, in your neighbourhood, in church…everywhere! If you'll follow this very simple but instructive principle of success from the Master, the inevitable result is that through you, the lives of others will be affected and improved, and your impact will not go unnoticed or unrewarded.
GO DEEPER
Psalms 139:14
I will praise thee; for I am fearfully and wonderfully made: marvellous are thy works; and that my soul knoweth right well.
1 Peter 2:9
But ye are a chosen generation, a royal priesthood, an holy nation, a peculiar people; that ye should shew forth the praises of him who hath called you out of darkness into his marvellous light:
PRAY
Dear Father, I give you praise and glory for making me a light to my world. I serve you with my life and express my significance in the world to the praise and glory of your majesty, in Jesus' Name. Amen.
DAILY BIBLE READING
ONE YEAR
Romans 8:18-39, Psalms 70-73
TWO YEAR
Luke 13:10-21, Judges 11
Act
Meditate on Ephesians 5:8-14 today.