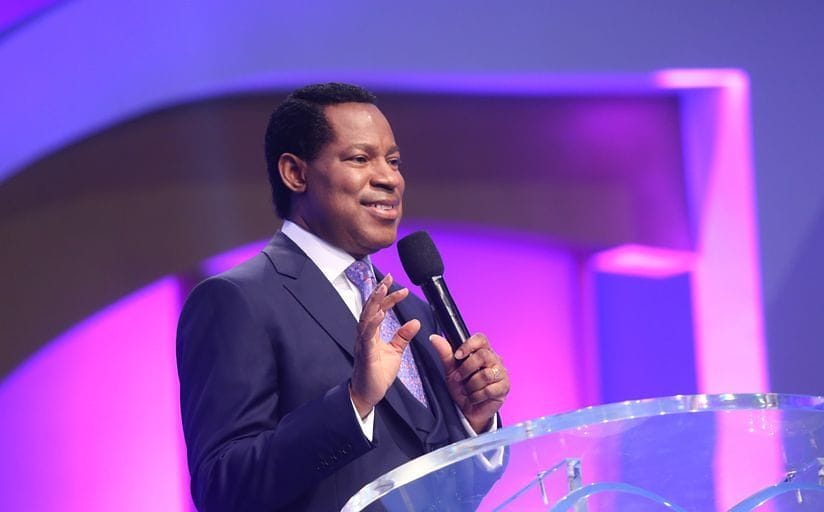 Rhapsody of Realities TeeVo ,
Monday, March 11, 2019 ,Pastor Chris Oyakhilome DSc, D.D
THEME: SHINE BRIGHT;
(Keep Your Light Ablaze),
TO THE BIBLE Romans 12:11 AMPC
"Never lag in zeal and in earnest endeavor; be aglow and burning with the Spirit, serving the Lord."
LET'S TALK
As a Christian, God wants you to live a vibrant life every single day. He wants you to be effective and efficient in everything you do, always aglow with the anointing of the Holy Spirit. Today, I want to show you
how to achieve just that.
When I was a teenager, I heard T. L. Osborn make a remarkable statement, which I've never forgotten. He said, "The first requirement for success is to look out for a human need and reach out to meet it." This is the key to staying aglow! When you make it your aim, the fire of God won't go out in your life, because the Holy Spirit will always inspire you, and give you the ability to make it happen. He'd set you on course for a truly successful life and also guide you there.
Ask yourself today: "What more can I do to add value to someone else?" For when you're constantly reaching out to meet people's needs, you'd never cease to burn for the Lord. Your fire just never goes out. You'd experience an unending string of miracles, and your life would be a fountain of ever-increasing glory.
Go Deeper
2 Timothy 1:6
Therefore I remind you to stir up the gift of God which is in you through the laying on of my hands.
Galatians 4:18
But it is good to be zealous in a good thing always, and not only when I am present with you.
Pray
Dear heavenly Father, I thank you for the inspiration of your precious Holy Spirit who lives in me. I'm aglow for you, O God, full of zeal for your works. My eyes are open to see people's needs, and I'm empowered to always meet them, in Jesus' Name. Amen.
To download free PDF copy please enter
https://christiandevotional.com.ng
Daily Bible Reading
ONE YEAR
Mark 14:53-72, Numbers 29-31
TWO YEAR
Acts 26:24-32, Psalm 71-72
Act
What more can you do to make a difference in someone's life?