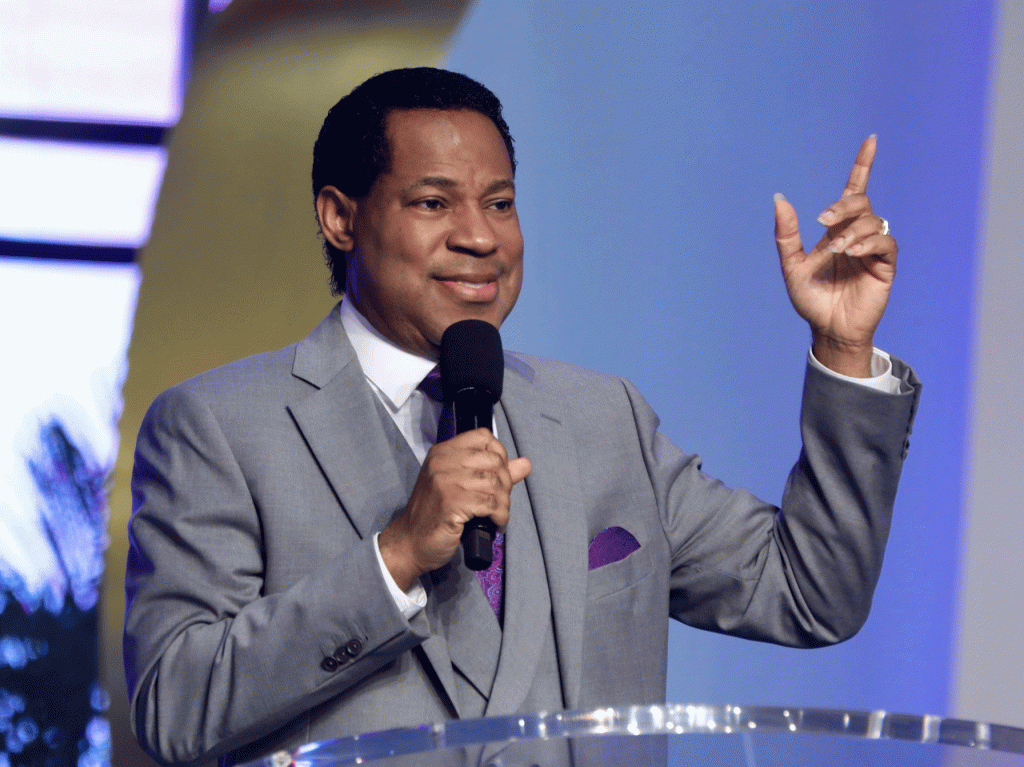 Rhapsody of Realities TeeVo ; Tuesday, 14th May 2019 ;
Pastor Chris Oyakhilome DSc., DD ;
YOUR OLD LIFE IS GONE ;
(Serve God In The Newness Of Spirit) ;
TO THE BIBLE Romans 7:5-6 AMPC;
"When your old nature was still active, sinful desires were at work within you, making you want to do whatever God said not to and producing sinful deeds, the rotting fruit of death. But now…you can really serve God; not in the old way, mechanically obeying a set of rules, but in the new way, with all of your hearts and minds"
LET'S TALK
To serve God in a new way, or as the King James version puts it "newness of spirit," means to serve Him as one who's been recreated in righteousness and true holiness, and not according to the Law or your human senses. 2 Corinthians 5:17 says that if any man be in Christ, he's a new creation; old things—the old life of the flesh and everything associated with it—are now passed away, and all things have become new. Being born again, you have a newness of life; a Spirit-filled and Spirit-influenced life.
Romans 6:6 says, "Your old evil desires were nailed to the cross with him; that part of you that loves to sin was crushed and fatally wounded, so that your sin-loving body is no longer under sin's control, no longer needs to be a slave to sin" (TLB). The old life has been crucified with Christ. You have now put on Christ (Galatians 3:27). You didn't turn over a new leaf, as the world would describe it; it was an actual spiritual rebirth. It was a replacement of the old life with which you were born by your parents, with the indestructible life of God. It's a brand-new life!
This new life in you transcends all the distractions and debilitating influences of the earthly realm. Romans 6:4 says, "Therefore we were buried with Him through baptism into death, that just as Christ was raised from the dead by the glory of the Father, even so, we also should walk in newness of life." The expression, "newness of life" doesn't suggest a renewed life in terms of refurbishing what was there before; no. It actually means that the old life has been completely replaced by a new one that never existed before. Moreover, this new life is higher and different in quality from human life, because it came from God Himself! Your old nature is completely gone and now, you've been raised to a newness of life, to serve God in newness of spirit.
GO DEEPER
Ephesians 4:22-24
that you put off, concerning your former conduct, the old man which grows corrupt according to the deceitful lusts,
and be renewed in the spirit of your mind,
and that you put on the new man which was created according to God, in true righteousness and holiness.
Colossians 3:9-10
Do not lie to one another, since you have put off the old man with his deeds,
and have put on the new man who is renewed in knowledge according to the image of Him who created him,
PRAY
Dear Father, thank you for bringing me into a newness of life, a life that transcends this physical realm! I declare that the failures, defeats, and troubles associated with the old nature are passed away, and I've put on the new man, which is renewed in knowledge after Christ, in Jesus' Name. Amen.
DAILY BIBLE READING
ONE YEAR
John 6:60-71, 1 Kings 12-14
TWO YEAR
1 Corinthians 9:1-10, Proverbs 10
Act
Share this truth with at least two people around you today