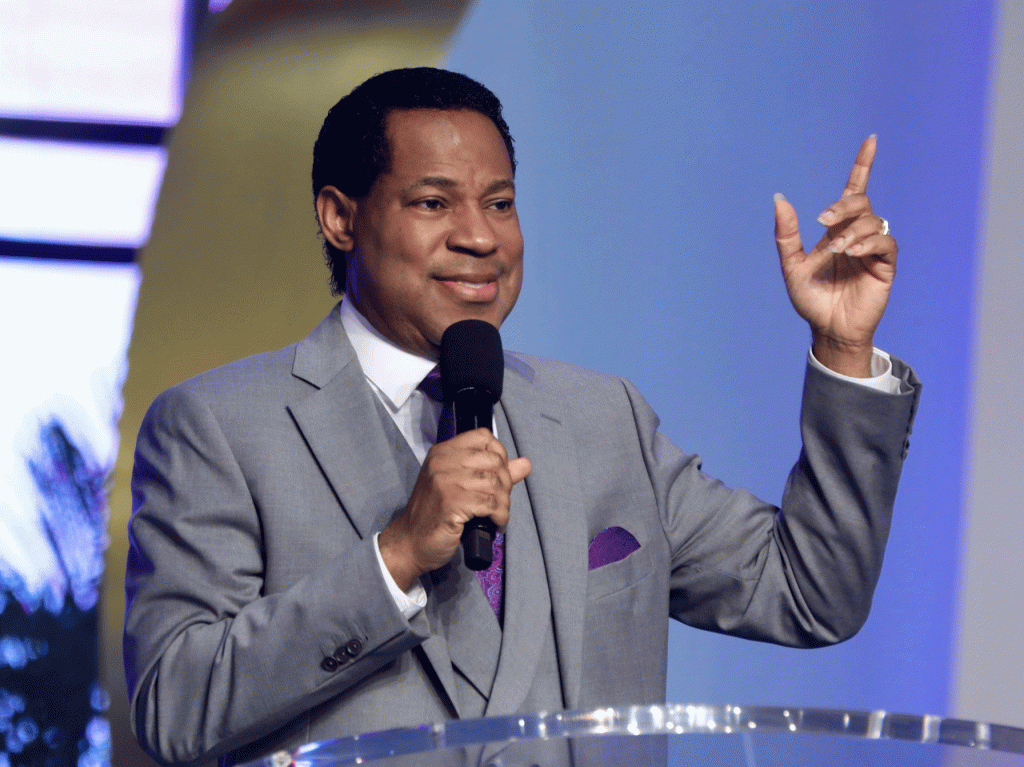 Rhapsody of Realities TeeVo
Pastor Chris Oyakhilome DSc., DD
SEPARATED TO THE LORD
(Christ Is Your Sanctification)
TO THE BIBLE 1 Corinthians 1:30 CEV
"But of Him you are in Christ Jesus, who became for us wisdom from God; and righteousness and sanctification and redemption."
LET'S TALK➡
The Greek word translated "sanctification" in today's verse could also mean the sanctifier." Christ, the sanctifier has come to live in you! He's not in you trying to sanctify you; He has already sanctified you. He's your "separator" from everything evil and He sets you apart from the world, sanctifying everything you do. He has separated us to Himself, from sin and evil to righteousness. So, as one who is separated and sanctified by the Lord, what are you expected to do? Hebrews 2:11 says, "Jesus and the people he makes holy all belong to the same family. That is why he isn't ashamed to call them his brothers and sisters" (CEV). The Bible says He isn't ashamed to call you his brother or sister, therefore, you shouldn't be ashamed to confess Him to the world as your Big Brother. When you see yourself as His brother or sister and you're not ashamed of Him, nothing can stop you from walking up to people to tell them about Jesus. You must desire for everyone around you to hear the Gospel, receive Him, and be made holy. You've been distinguished and chosen of God unto His glory and created for His pleasure. Think about and contemplate this all the time.
GO DEEPER
John 17:17
Sanctify them by Your truth. Your word is the truth.
2 Thessalonians 2:13
Stand Fast
*But we are bound to give thanks to God always for you, brethren beloved by the Lord because God from the beginning chose you for Salvation through sanctification by the Spirit and belief in the truth,
PRAY🗣
I'm special; set apart by the Lord for His divine use, and I'm bringing Him glory every day! My life is a testimony of His grace, love, power, greatness, and righteousness! I'm a peculiar treasure unto the Lord! Hallelujah.
DAILY BIBLE READING
ONE YEAR
John 14:15-31, 1 Chronicle 1-2
TWO YEAR
1 Corinthians 14:10-19, Proverbs 25
Act▶
Think of five of your friends who are yet to give their lives to Christ; pray for them in tongues. Then, approach them with the good news of Jesus.