Rhapsody of Realities TeeVo;
Friday, September 25th,2020;
SEARCH OUT THE MATTER!
(It's Your Responsibility To Study Your Bible Carefully)
👤 Pastor Chris Oyakhilome;
📖 TO THE BIBLE
John 5:39-40 NASB "You search the Scriptures because you think that in them you have eternal life; it is these that testify about Me; and you are unwilling to come to Me so that you may have life."
▶️ LET'S TALK
One day, the Sadducees came to Jesus, questioning Him about the resurrection from the dead. From the way they questioned Him, it was obvious they didn't believe in it. That's why the Lord said to them: "…You are in error because you do not know the Scriptures or the power of God" (Matthew 22:29 NIV). It's evident from Jesus' statement here that anyone who doesn't know God's Word will inevitably make errors—wrong judgments and choices—in life. This is why you should be diligent in your Bible-study because as you do, you'll discover life-changing truths that'll help you live to your maximum potential.
The key, however, is to search out these truths. To 'search' means to 'look through thoroughly in order to find answers.' This suggests some painstaking effort on the side of the one searching; it doesn't refer to merely browsing a subject, but deliberate effort to seek out the truth amidst much information.
Proverbs 25:2 also says, "It is the glory of God to conceal a matter, but the glory of kings is to search out a matter" and we're all kings! God wants you to find out the great revelations He's got for you in His Word; He loves it when you take time to diligently study and unravel the marvellous truths in the Word. As you do, the Holy Spirit will reveal and impart these truths to your spirit and they'll remain with you forever.
Start your day in Conversation with God 🤗
Enjoy a rich and fulfilling Fellowship with God's word each day on your New Rhapsody of Realities Mobile App 3.0!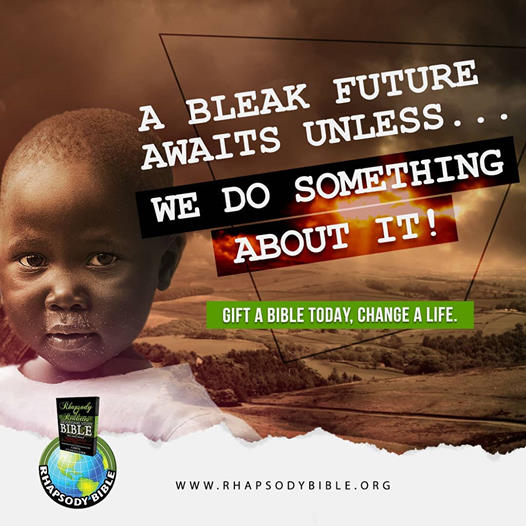 To Download from Google Play Store.
Download, Subscribe & Share
🎯 Go Deeper
Proverbs 25:2, 2 Timothy 2:15; 3:16
🔊 Pray
Dear Father, I delight in your Word! Thank you for sending your Holy Spirit to make your Word real to me beyond the written pages. I search it out diligently every day, as one searches for hidden treasures, in Jesus' Name. Amen.
THE GLOBAL DAY OF PRAYER WITH PASTOR CHRIS IS STARTING TODAY 🕺💃💃🕺
TO PARTICIPATE.
JOIN US FROM ALL AROUND THE WORLD.
In multiple languages of the world.
http://bit.ly/RhapsodyTv
GOD IS VISITING YOU TODAY.
📚 Daily Bible Reading
ONE YEAR
╚═══════╝
Ephesians 2:11-22, Hosea 3-6
TWO YEAR
╚═══════╝
John 1:1-13, 2 Samuel 23-24
▶️ Act
Next time you want to study, make sure you have a good reference Bible, a dictionary, and something to write down the thoughts that come to you as a result of your study.