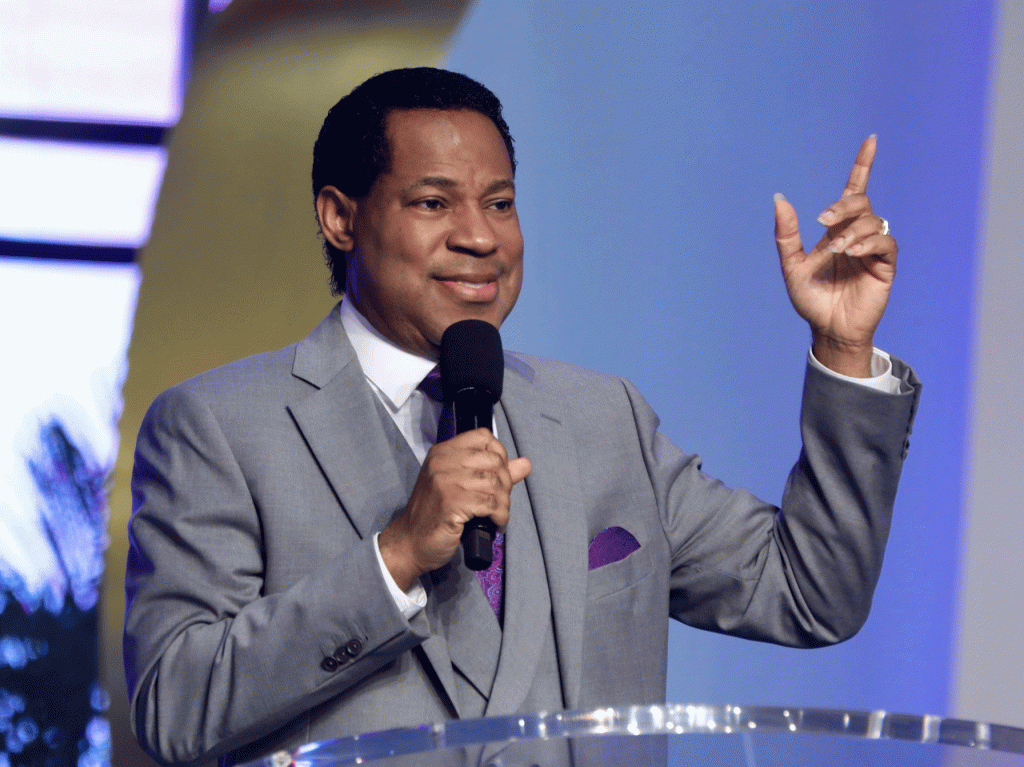 Rhapsody of Realities TeeVo
Friday, September 21 , 2018
Pastor Chris Oyakhilome
SATISFIED YET?
(There's More To Life Than Physical Things)
TO THE BIBLE
Luke 12:23 MSG
"There is far more to your inner life than the food you put in your stomach, more to your outer appearance than the clothes you hang on your body."
LET'S TALK
Having a happy life doesn't mean that you have sweet delicacies to eat, nice clothes and shoes to wear or that you live in a mansion. You can have all those things and yet not have peace within. You'd be surprised to know that some people in prison are full of joy. That's what happened with many of the Apostles in Bible days: Some were locked up, while others were detested, but they were all full of joy. Same thing with the prophets of old: They were punished for speaking the truth, and for doing what was right, but they were full of joy. So, joy and satisfaction aren't in things but from your spirit.
There's more to life than the world's symbols of prosperity. It's about the triumph of God's Word in your life. Has the Word gained mastery over your life? That's what matters. True prosperity and satisfaction is having God's grace upon your life, which causes everything you're involved with to succeed exceedingly. It's having the totality of God's blessings and grace, and the enablement to impart the same to others also. And this comes with happiness, peace of mind, and fulfillment.
How prosperous do you want to be? How glorious do you want your life to be? If you'd meditate on the Word, you'll have all-round prosperity and true satisfaction! You'll be like a tree planted by the rivers of water, that brings forth fruit in due season; your leaves will not wither; and whatsoever you do shall prosper. Make the Word your delight and meditation, and your life will be full of glory.
GO DEEPER
Mark 8:35
For whosoever will save his life shall lose it; but whosoever shall lose his life for my sake and the gospel's, the same shall save it.
:36 For what shall it profit a man, if he shall gain the whole world, and lose his own soul?
:37 Or what shall a man give in exchange for his soul?
Luke 12:25
And which of you with taking thought can add to his stature one cubit?
:26 If ye then be not able to do that thing which is least, why take ye thought for the rest?
:27 Consider the lilies how they grow: they toil not, they spin not; and yet I say unto you, that Solomon in all his glory was not arrayed like one of these.
:28 If then God so clothe the grass, which is to day in the field, and to morrow is cast into the oven; how much more will he clothe you, O ye of little faith?
:29 And seek not ye what ye shall eat, or what ye shall drink, neither be ye of doubtful mind.
:30 For all these things do the nations of the world seek after: and your Father knoweth that ye have need of these things.
:31 But rather seek ye the kingdom of God; and all these things shall be added unto you.
:32 Fear not, little flock; for it is your Father's good pleasure to give you the kingdom.
1 Peter 1:7
That the trial of your faith, being much more precious than of gold that perisheth, though it be tried with fire, might be found unto praise and honour and glory at the appearing of Jesus Christ:
:8 Whom having not seen, ye love; in whom, though now ye see him not, yet believing, ye rejoice with joy unspeakable and full of glory:
PRAY
Dear heavenly Father, thank you for showing me what true satisfaction is. Your Word has taken centre stage and continually triumphs in my life. I completely depend on your promotion, prosperity, and supply always.Thank you for these, in Jesus' Name. Amen.
DAILY BIBLE READING
ONE YEAR
Galatians 5:16-26, Jonah 1-4
TWO YEAR
Luke 24:1-12, 2 Samuel 15-16
ACT
Pick, study and meditate on scriptures that talk about living satisfied; you can start with Matthew 6:25-34 and Hebrews 13:5-6.