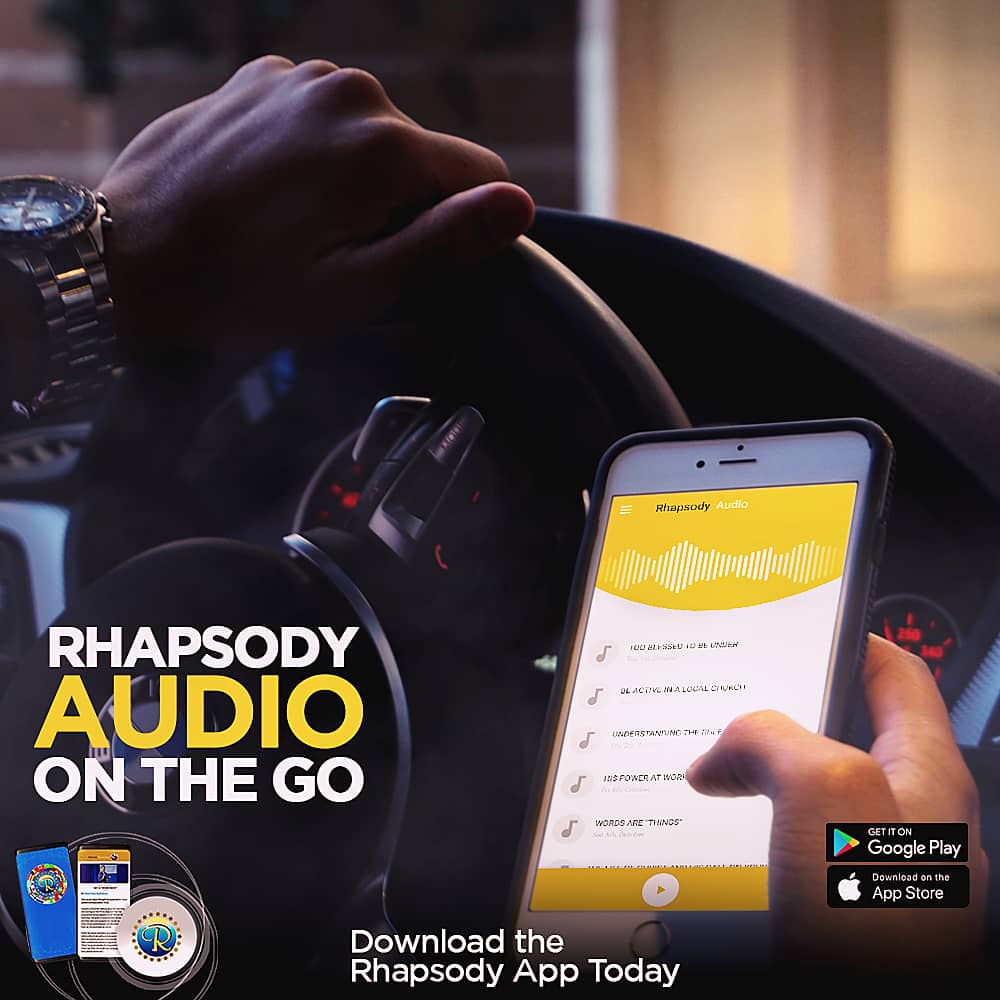 Rhapsody of Realities TeeVo;
Sunday, October 20th, 2019;
SATAN'S FAULTY "METHODEIA"
(Be On The Offensive Against Satan)
👤 Pastor Chris Oyakhilome;
📖 TO THE BIBLE
Ephesians 6:11 NASB "Put on the full armor of God, so that you will be able to stand firm against the schemes of the devil."
◀️ LET'S TALK
Stuart always loved praying thus: "Oh Lord, make me strong," and "Help me to overcome temptations; help me to stand against the devil." He never realised that these prayers were unnecessary. God already told us what to do to stand against the wiles of satan, and that's putting on the whole armour of God. With God's armour on you, you'll be able to stand your ground and resist every onslaught from the enemy; you'll not succumb to fear, irrespective of what happens around you. However, if you don't put on the armour, it doesn't matter how intensely you pray; it'll not work. The instruction is to put on "the whole armour of God," not some of it.
Notice also that it doesn't say, "So that you may be able to stand against the power of the devil"; that's because the devil isn't a factor; he has no power. The new creation is superior to him. The reason you're to put on the armour of God is for you to be able to stand against "the wiles of the devil," not his power. The underlined word is "methodeia" in Greek, from where the English got the word, "method." It refers to the travesties, stratagems, schemes, and manipulations of the devil. When you're kitted with the whole armour of God, you'll have the ability to frustrate and nullify these stratagems and deceptive mechanisms of satan.
There're people who aren't able to stand when troubles come; life becomes miserable for them. Don't be that way. The Bible says having done all to stand, stand therefore (Ephesians 6:13-14); in other words, endure to the end. Don't give in; don't give up. Wear the devil out. He doesn't have what it takes to withstand you; resist him with the Word, and he'll flee from you.
🎯 Go Deeper
Psalm 37:39; 2 Corinthians 4:16-18
🔊 Prayer
Dear Father, thank you for the instructions in your Word; they're life to me. I'm fully kitted with the whole armour of God, steadfast, unwavering, firmly rooted, grounded, and unmovable in the face of staggering opposition or contrary circumstances. I render futile the wiles, tactics, manipulations, and strategies of the devil, with my shield of faith, in Jesus' Name. Amen.
📚 Daily Bible Reading
ONE YEAR
1 Timothy 2:1-15, Jeremiah 7-8
TWO YEAR
Hebrews 10:1-18, Ezekiel 18-19
▶️ Act
Memorise and declare Ephesians 6:10-18.